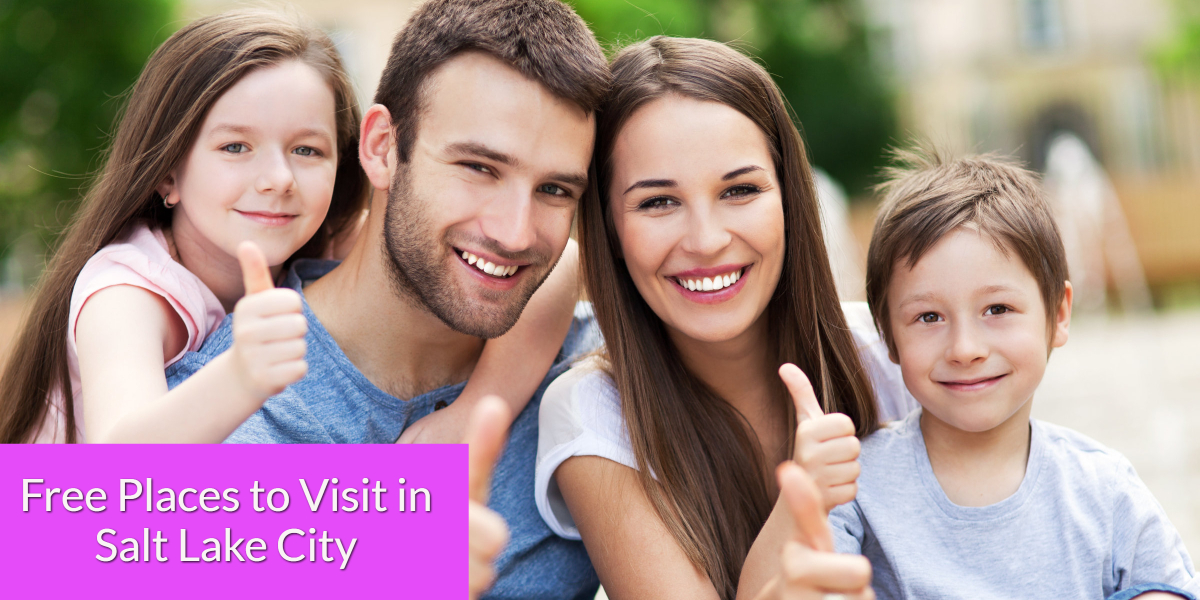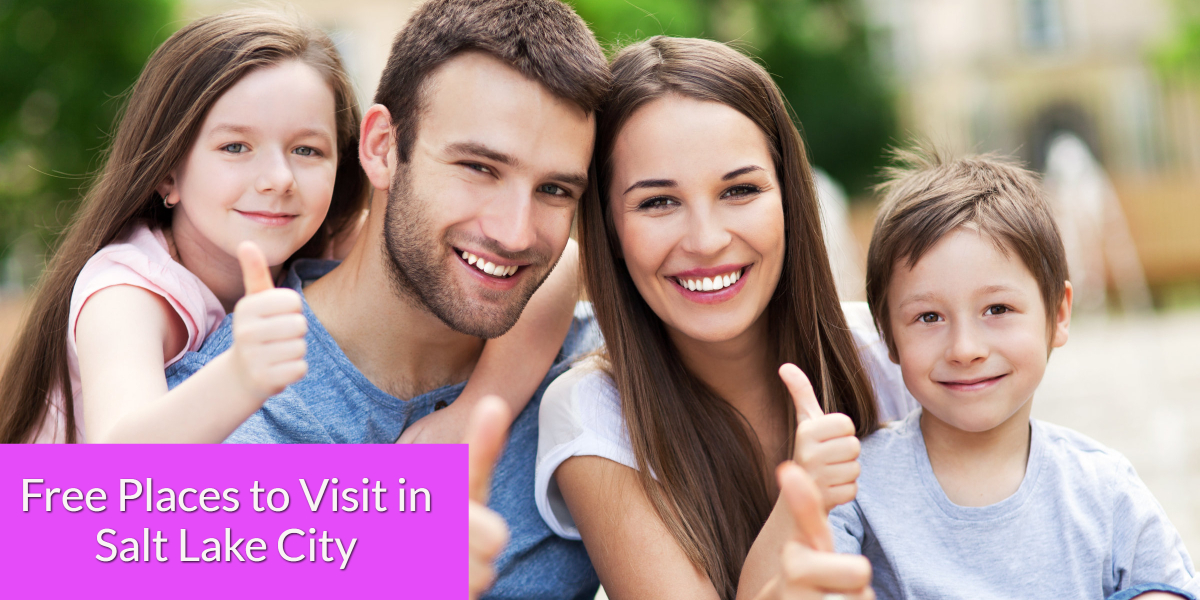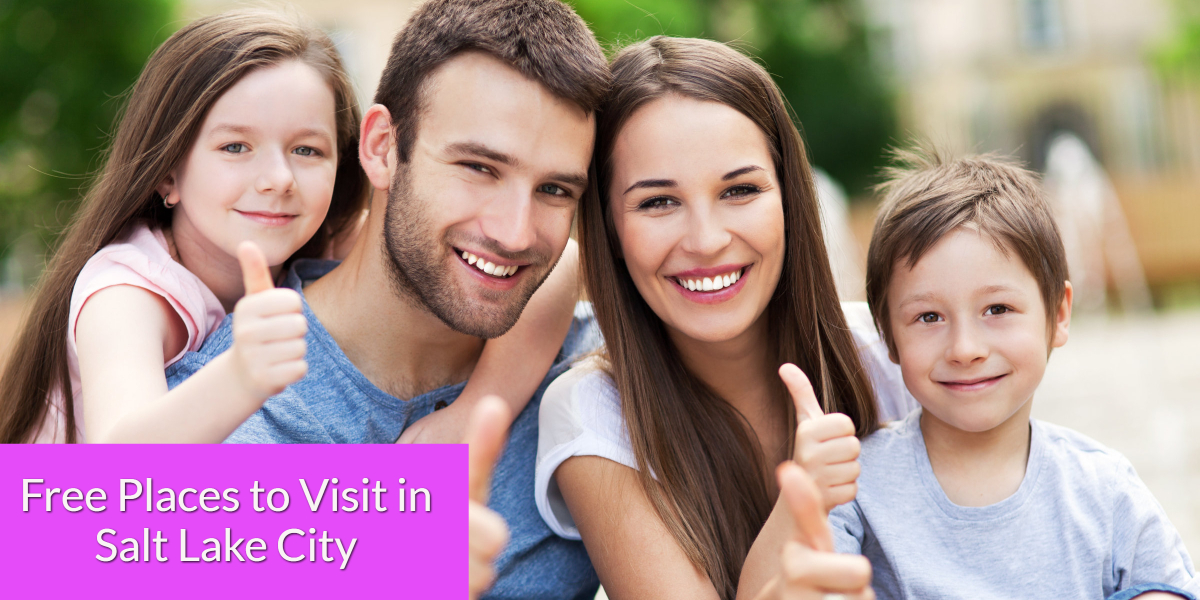 Be sure to visit these free places in Salt Lake City.  From movies, museums and tours there is always something to explore.
The Utah Film Center offers free film screenings to the community at several locations.  Some screenings may also include a post film discussion with the director, or other professionals to further the conversation on the topic of the film.  Locations of the free screenings within Salt Lake County include the City Library, Rose Wagner Performing Art Center and the Viridian Event Center.  Check the link for the schedule for upcoming films.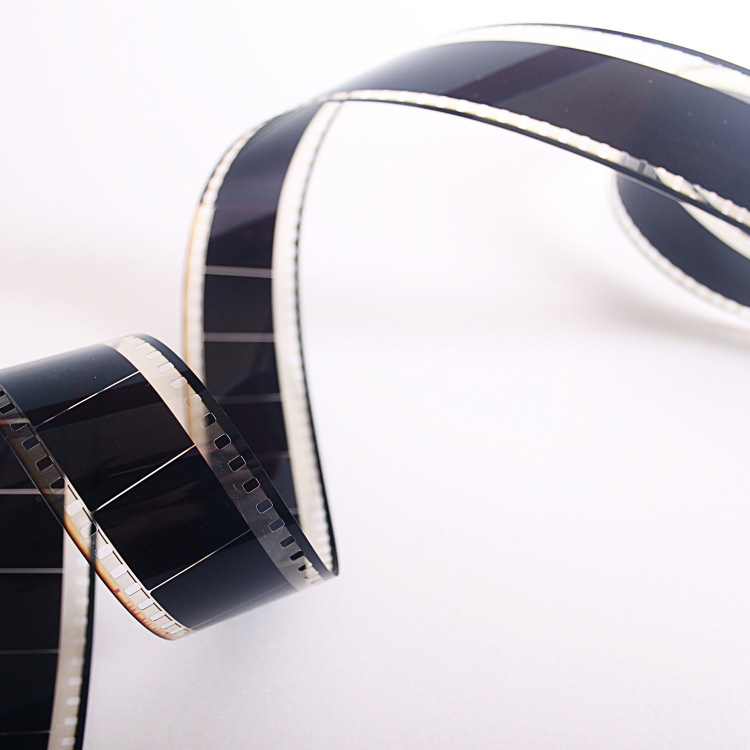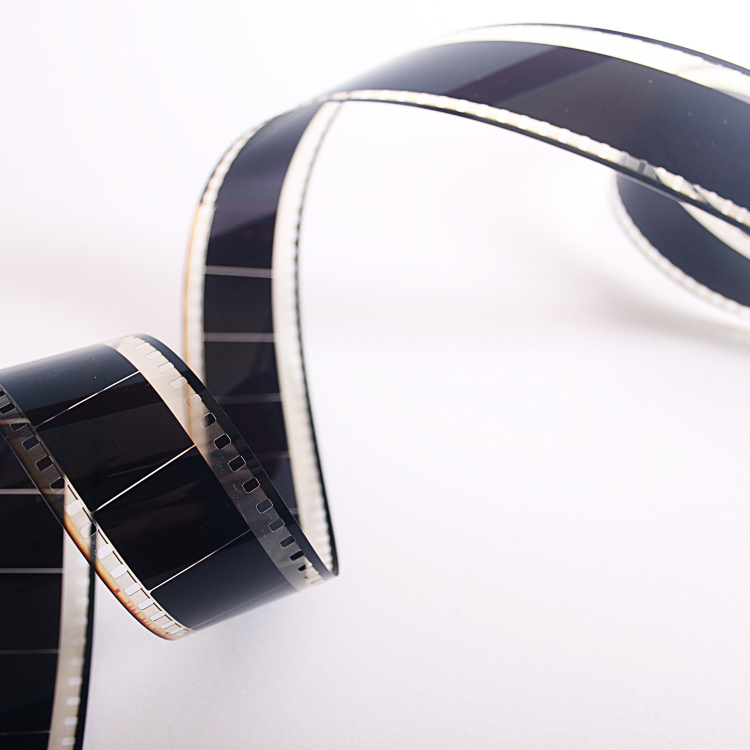 The Clark Planetarium  at the Gateway Mall has free interactive exhibits for children and adults to explore and learn about our planet and beyond.   It has an authentic moon rock sample on loan from NASA on display.  A popular exhibit provided guests allows them to select from among different planets to serve as their location while they acted in the role of a weather forecaster reading from a teleprompter the weather conditions.  New exhibits are regularly added.  Access to the exhibits is free.  There is a charge for tickets to see the Star shows and IMAX movies.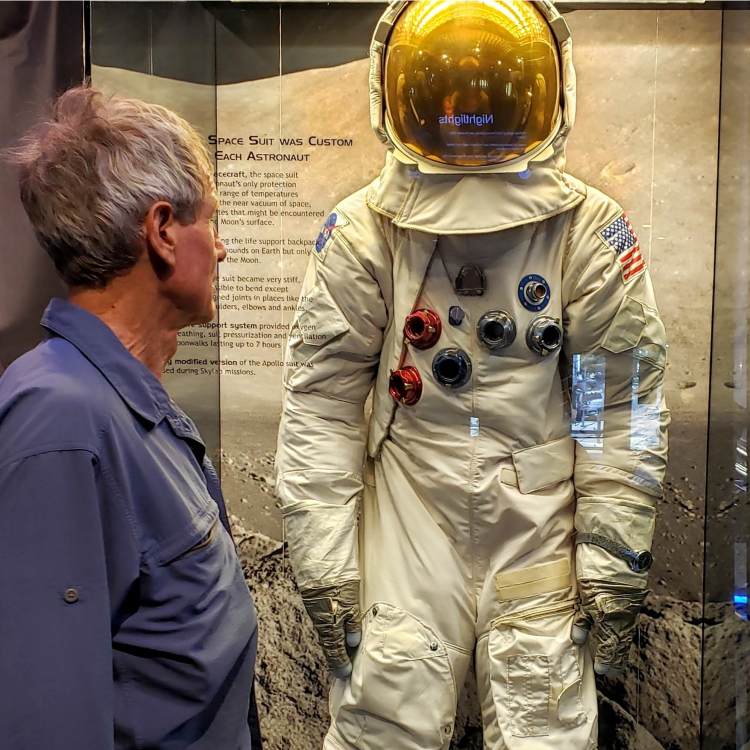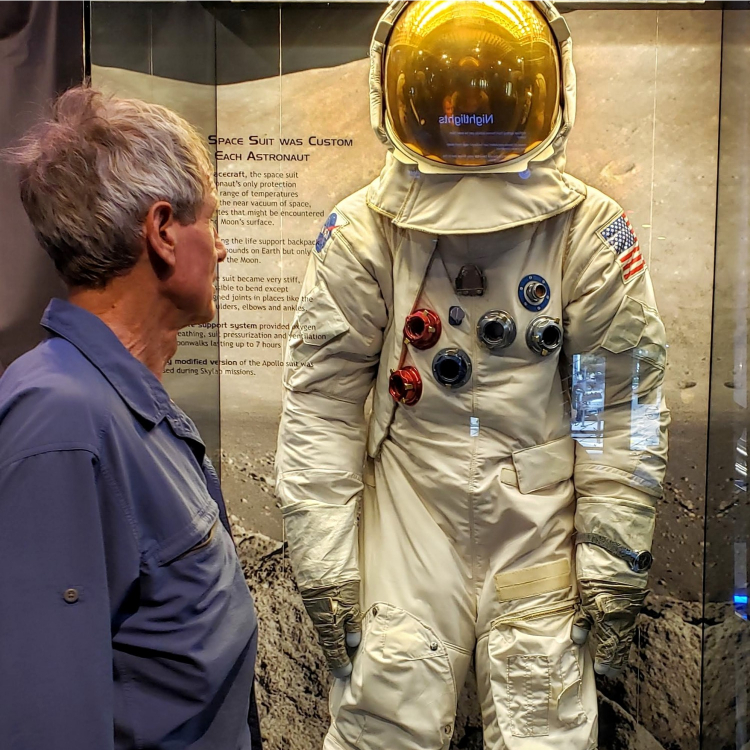 The International Peace Gardens exhibit is located in the Jordan Park at 1000 South 900 West in Salt Lake City. The diversity of twenty-six nations is represented through use of native plantings and garden architecture in allotted plots to represent their homeland and culture.  The garden was founded to increase understandings among nations.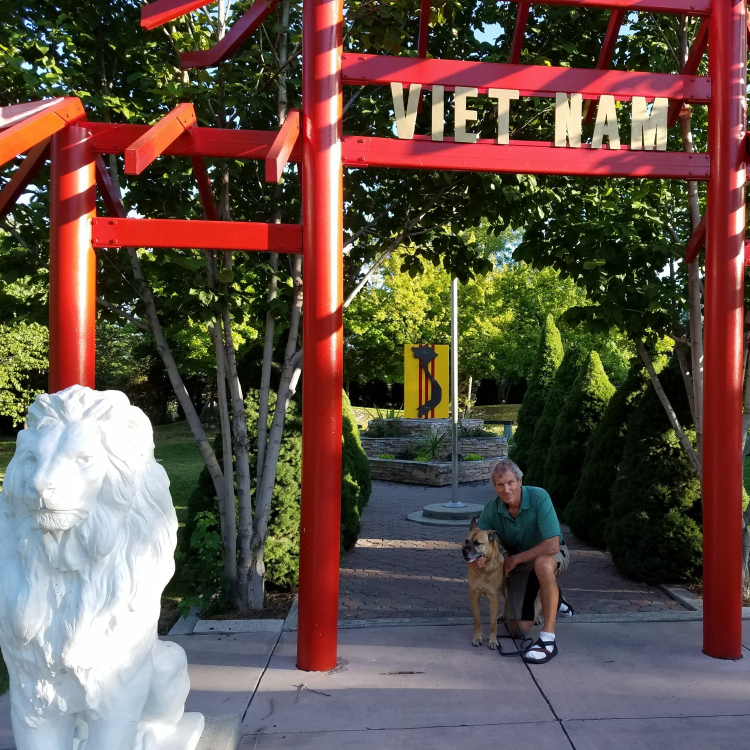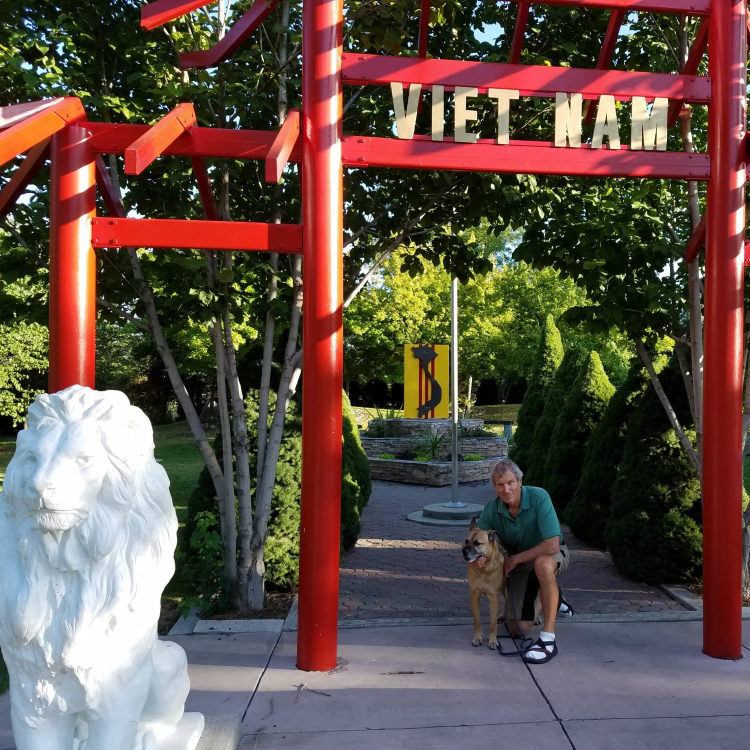 Wheeler Historic Farm is located at 6351 South 900 East in Murray.  The 19th century farm has 75 acres with trails and wooded areas to explore.  It is open daily from dawn to dusk.  Thousands of agricultural artifacts from 1887 through 1940 are on display on the farm.  You can view and interact with a variety of farm animals, and enjoy a walk through the wooded areas.  Dogs on leashes are permitted.  There is a large playground, with a separate play area designed for toddlers.  Additional activities are available for a fee, such as milking a cow, or wagon rides.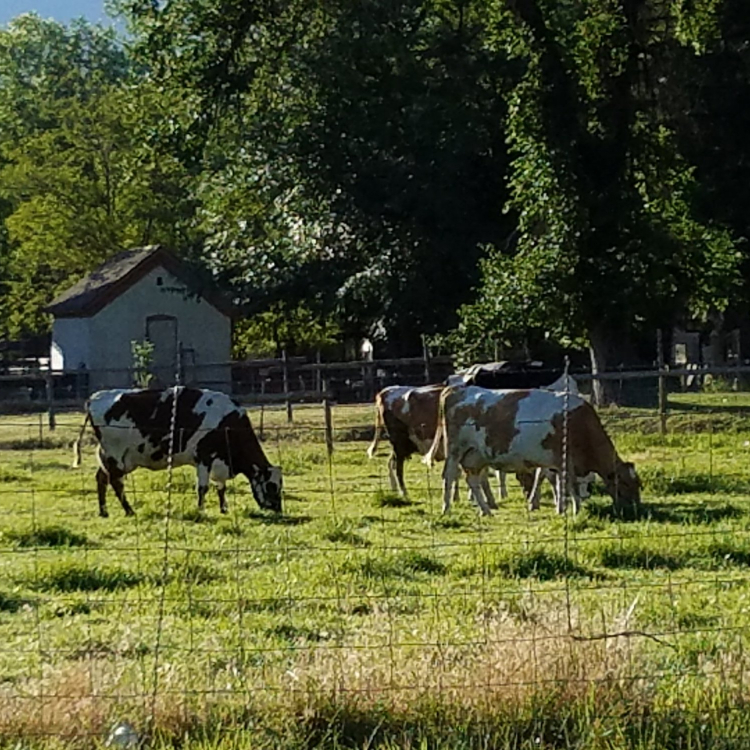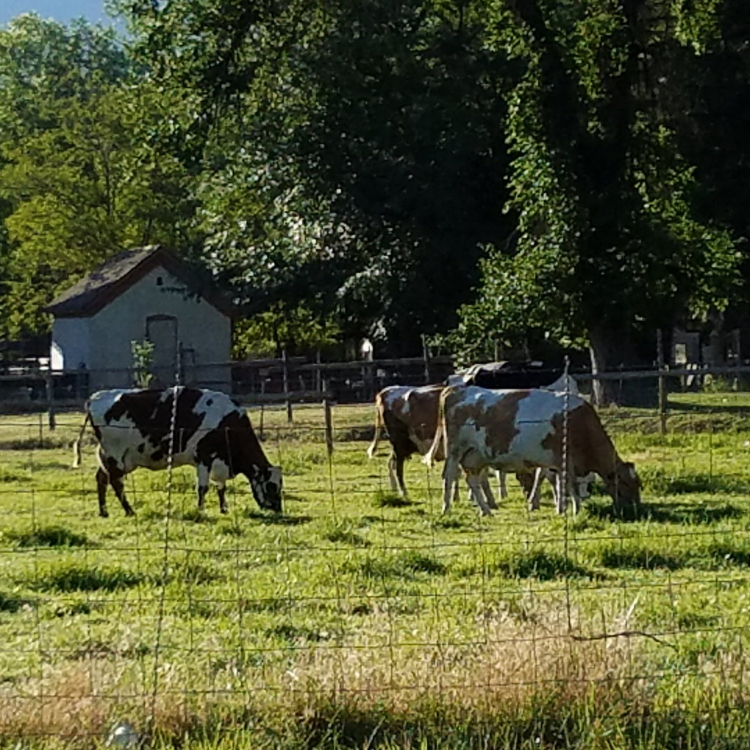 Fort Douglas Military Museum is located at 32 Potter Street in Salt Lake City.  Open Tuesday through Saturday from noon to 5 pm.  Check the website for upcoming special events.
Pioneer Memorial Museum is on 300 N Main Street in Salt Lake City.  It is across the street from the Utah State Capitol Building.  Artifacts including a 1902 fire engine, stagecoach, medical and dental tools, furniture, portraits and much more.
Utah State Capitol Tours – located at 350 N State Street in Salt Lake City, volunteers offer tours on the hour from 9 am to 4 pm.  Reservations are not required for groups with less than 10 people.  If you prefer, brochures can be picked up at the Visitors Center for a self-guided tour.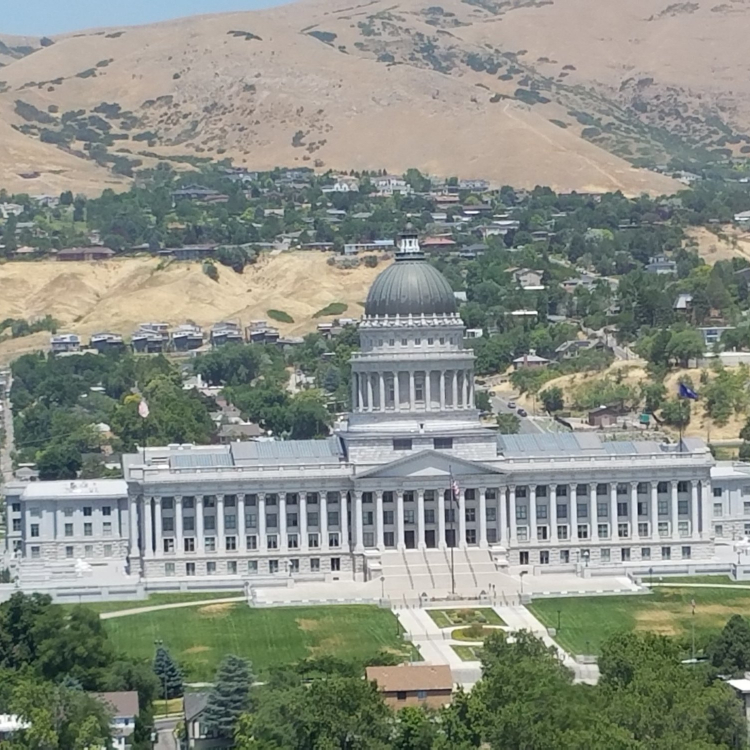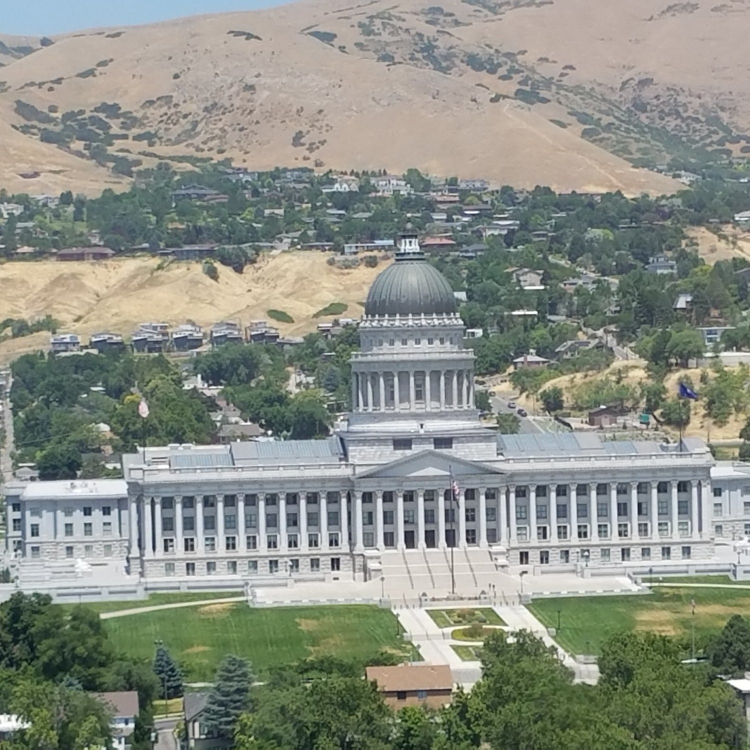 See the world-famous Tabernacle at 50 W North Temple in Salt Lake City.  Open for free public tours at the North and South gates, tours last approximately 30 minutes.  The acoustics from the 11,623-pipe organ is amplified by the Tabernacle's curved ceiling. Check the website for the Tabernacle Choir's rehearsal schedule.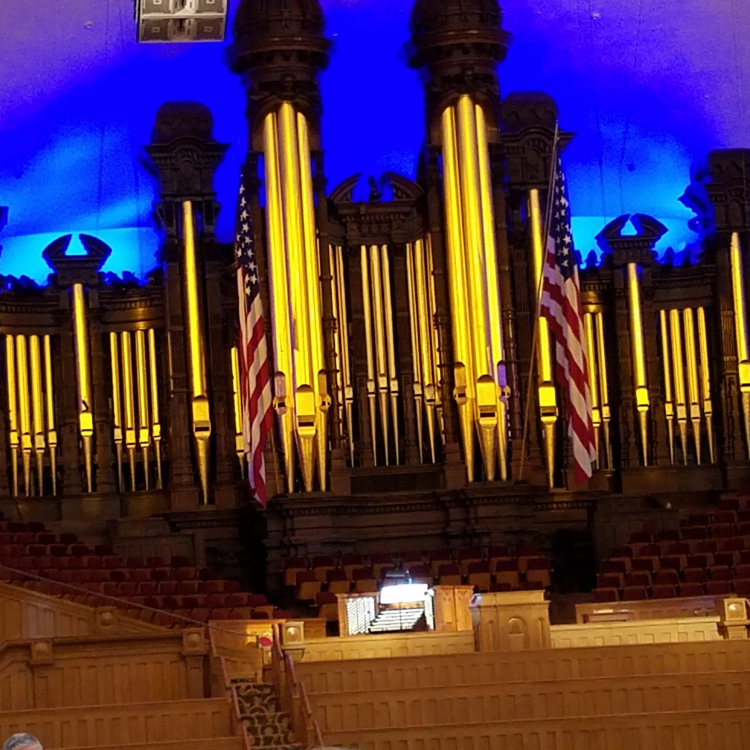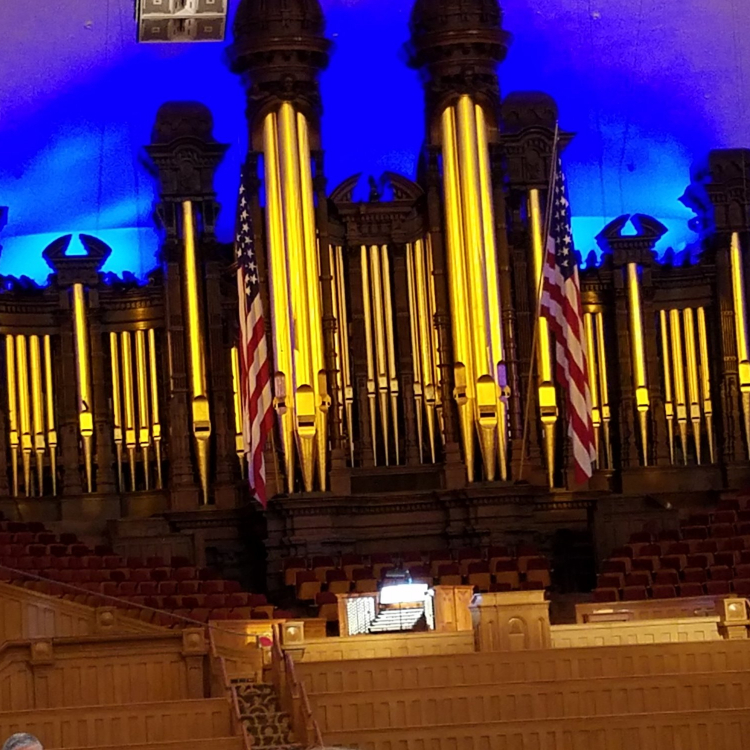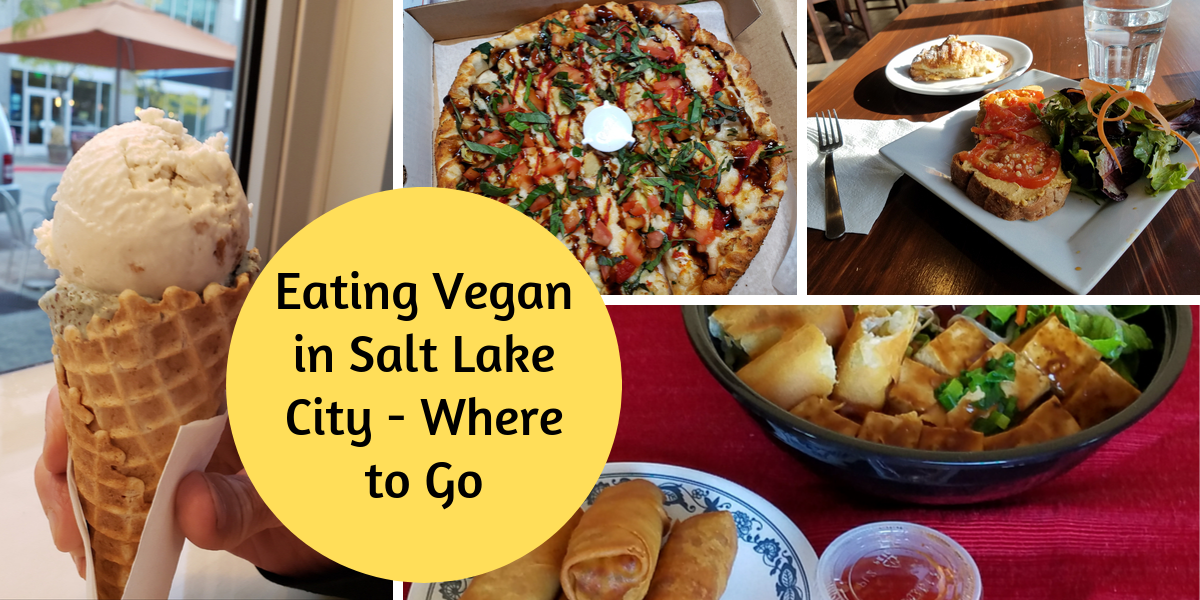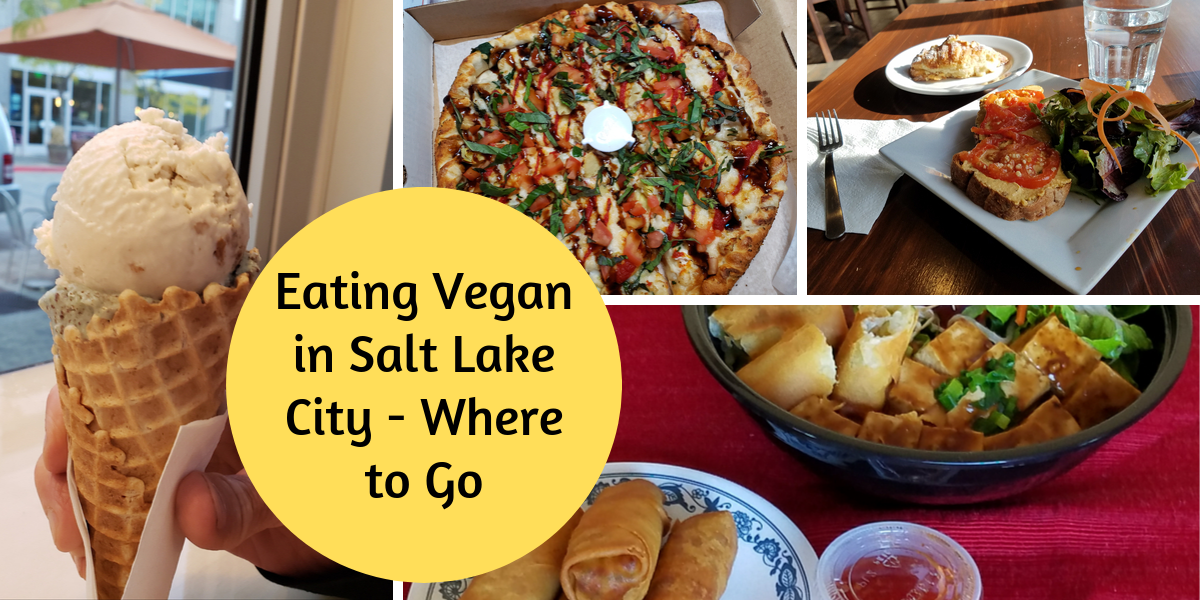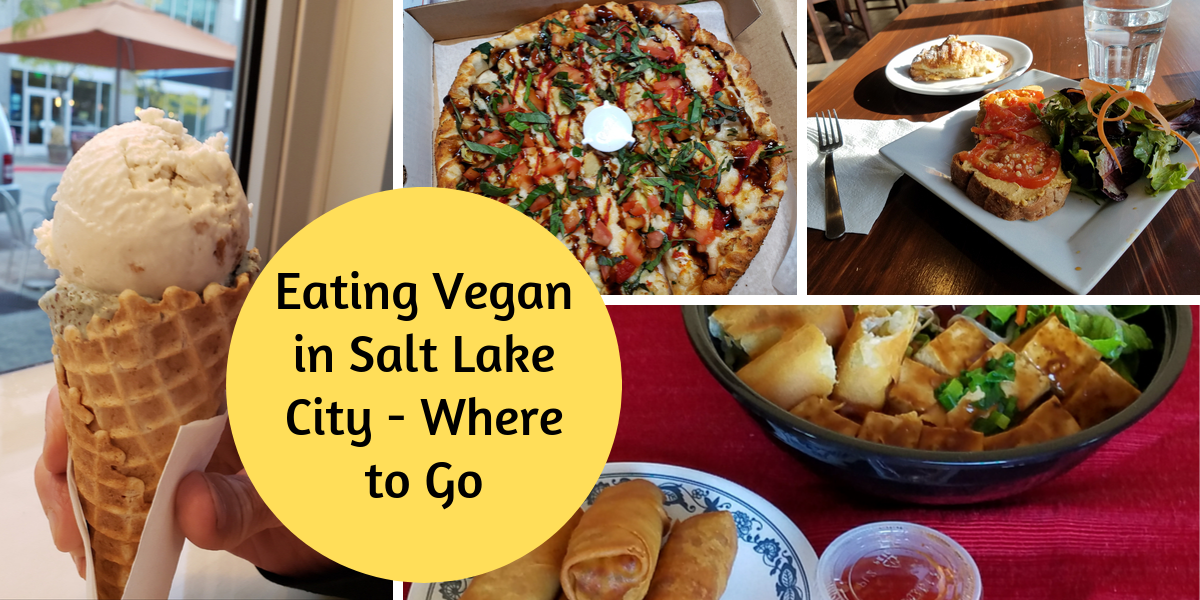 Finding a vegan restaurant in Salt Lake City is easy; the difficult part is deciding which one you will choose. Dining out as a vegan hasn't always been so easy in the past. While traveling with my extended family to a reunion in Iowa, I was delighted to see a menu offering a "veggie burger".  My delight quickly turned to disappointment when discovering that their veggie burger was just a beef patty with a single leaf of iceberg lettuce on top. It wasn't unusual for a waitress to suggest the "Chef's Salad" as a suitable meal, which included egg, ham, cheese, and topped with a creamy dressing. After requesting eliminating them, it left you with iceberg lettuce with a slice of tomato. Many people simply didn't understand what vegans ate. Traveling for business or on vacation, meant packing your own food.
Times have certainly changed. Eating a vegan diet, whether it is for medical reasons, food allergies, environmental concerns, or compassion for animals, offers a wide variety of food to eat. Whether you reside in Salt Lake City, or are visiting for business or vacation, the first thing to do is pick up a free copy of the Utah Vegan Guide, which is updated annually by UARC. Typically these booklets can be found at local restaurants.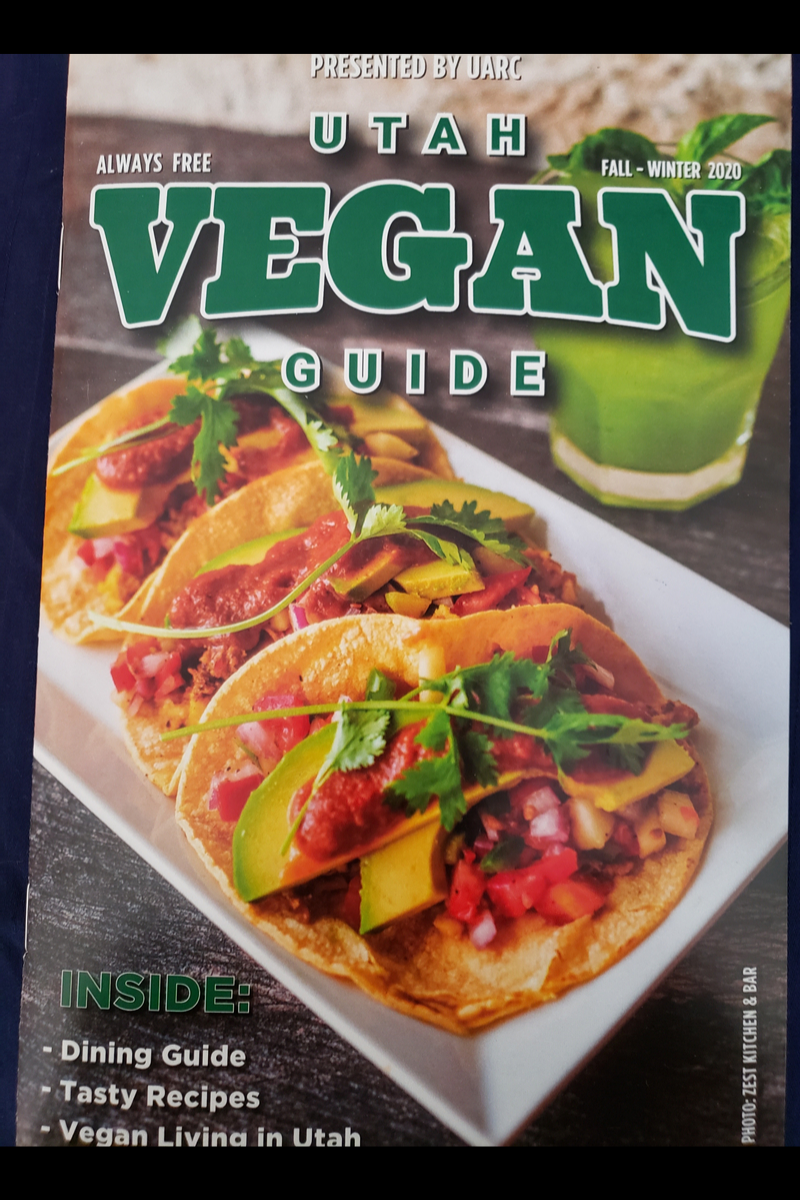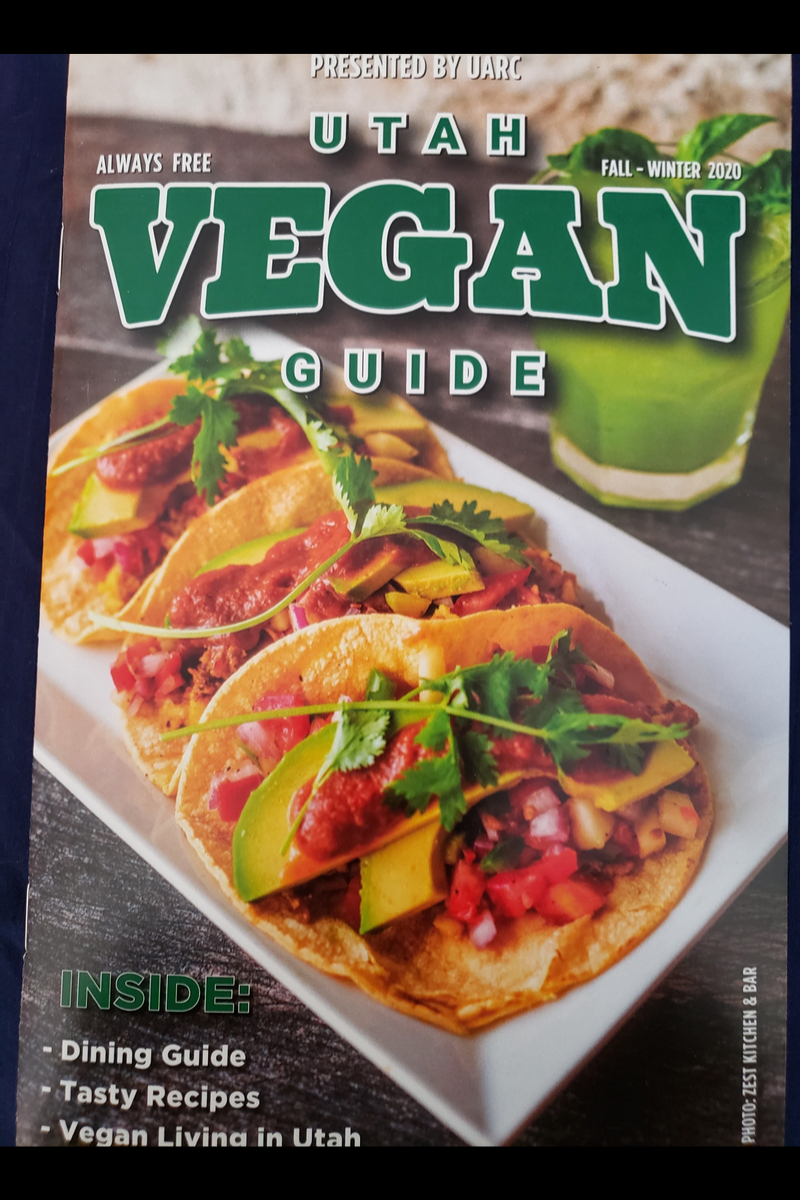 This year, the guide has expanded beyond Salt Lake City, covering restaurants from as far north as Logan to as far south as Kanab and St. George, and includes many cities in between. They list restaurants which are 100% vegan, as well as others who offer vegan options on their regular menus.
The following are just a few of my favorites in no particular order. To be fair, for those that are not mentioned below, there are still more vegan restaurants that I haven't eaten at yet.
Seasons Plant Based Bistro located at 1370 S State Street in Salt Lake City. It offers French and Italian cuisine, with a selection of local and imported beer and wine. On our first visit, the waitress inquired about any food allergies, and pointed out appropriate options from their menu. During our second visit, a few months later, the same waitress not only recognized us, but remembered my wife's mushroom allergy. The food and service is wonderful.
Vegan Bowl located at 8672 S Redwood Road in West Jordan. It offers vegan versions of all your Vietnamese favorites including, ramen stir-fry, egg rolls, banh mi, noodle salads, rice bowls, pho, flan, and drinks, including shakes. Service is very quick.
Lil' Lotus located at 2223 South Highland Drive in Salt Lake City. It offers vegan breakfast burritos, Navajo tacos, mac n' cheese, hot dogs, and sliders. The food is very flavorful.
The Pie Pizzeria has several locations including Salt Lake City, South Salt Lake, Midvale, South Jordan and Ogden. This traditional pizzeria often makes it on the Best Pizza lists. They offer Follow Your Heart vegan cheese and other vegan options on their regular menu, in addition to a different specialty pizza each month. Their menu also includes Gluten free options.
Monkey Wrench is located at 53 E Gallivan Avenue in Salt Lake City. This vegan ice cream shop makes their ice cream in small batches and offers 16 flavors. They serve it in a cup, a cone, with a brownie, or as sundae or a banana split. Take a pint home with you. They also sell coffee, hot chocolate and vegan pastries.
Boltcutter  is located at 57 Gallivan Avenue, Salt Lake City. They offer vegan versions of Mexican classics such as street tacos, burritos, and quesadillas, as well as craft libations. Be sure to try their Buffalo cauliflower and nachos.
Buds is located at 509 E 300 South in Salt Lake City. They offer vegan sub sandwiches and salads, including the Pesto, Buffalo, Cheese Steak, Barbacoa. They have a walk-up window to order and pick up your food.  There is no indoor seating, although there is an outdoor patio with picnic bench seating, when the weather is nice. They are great sandwiches to take on the go, and be sure to try their zucchini chocolate chip cookies.
Passion Flour is located at 165 E 900 South in Salt Lake City. They offer authentic French pastries, tartines, crepes, sandwiches and coffee. They also take orders for wedding and specialty cakes.
Big O Doughnuts  is located at 248 W 900 South in Salt Lake City. They offer vegan gourmet doughnuts with flavors such as spiced apple cider, blueberry lavender, orange cardamom, matcha, rosemary brown sugar, cookies and cream, pumpkin pie, churro and traditional favorites such as Boston cream filled, lemon curd as well as apple fritters. They open at 7 am on weekdays, and 9 am on the weekends. Be sure to go early as they often sell out before their 3 pm closing time.
Vertical Diner  is located at 234 W 900 South in Salt Lake City.  Breakfast is served when you want it.  Whether you like it sweet or savory, they have menu items that are sure to please.  They offer comfort food with a selection of burgers, sandwiches, and specialty plates.  They provide catering on-site in their Jade room for up to 40 people or off-site for up to 500.
If you have a personal favorite that I didn't mention, be sure to share it with me in the comments section below.
Upcoming Vegan events:
Vegan Mac Down SLC  Be sure to get your tickets for the 3rd annual Mac Down on Saturday, October 19th at Impact Hub on 150 State Street, #1, in Salt Lake City.  Nine local cooks have prepared their best vegan mac n' cheese recipes to compete for your vote.  Enjoy music, games, prize giveaways and local vendors.

A Very Vegan Thanksgiving  will be held on Saturday, November 9th at Wasatch Elementary, 30 "R" Street in Salt Lake City. This is an annual fundraiser for Ching Farm Rescue & Sanctuary. Proceeds from this event helps to purchase animal feed and hay for the winter months. Doors will open at 5 pm, dinner will be served at 6 pm.  Silent Auction items will be available to bid on until 7:45 pm.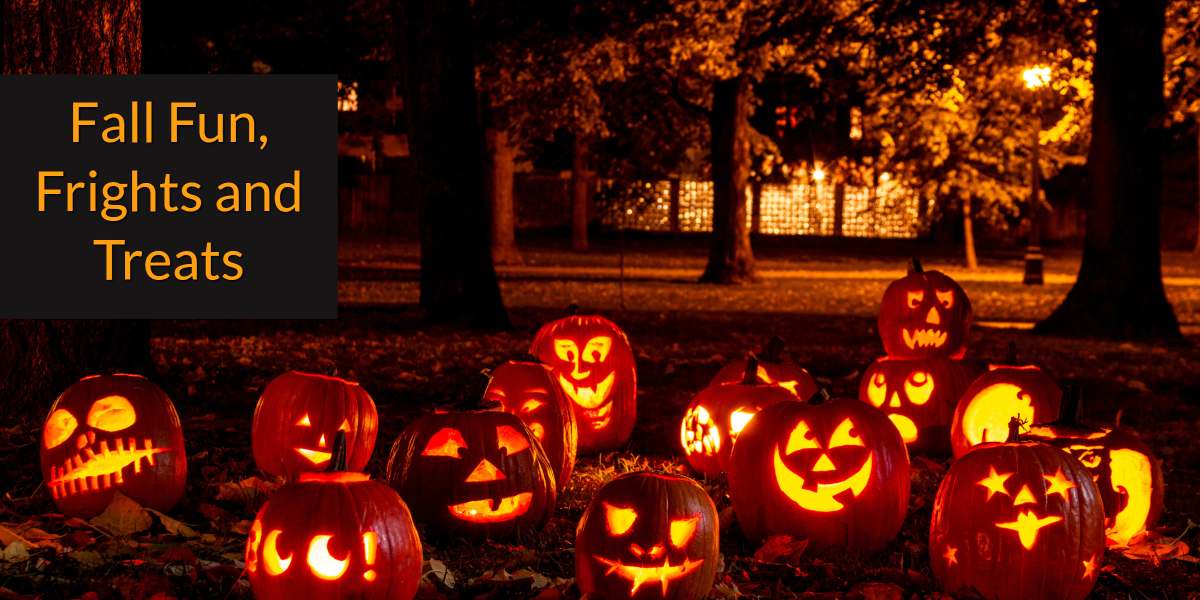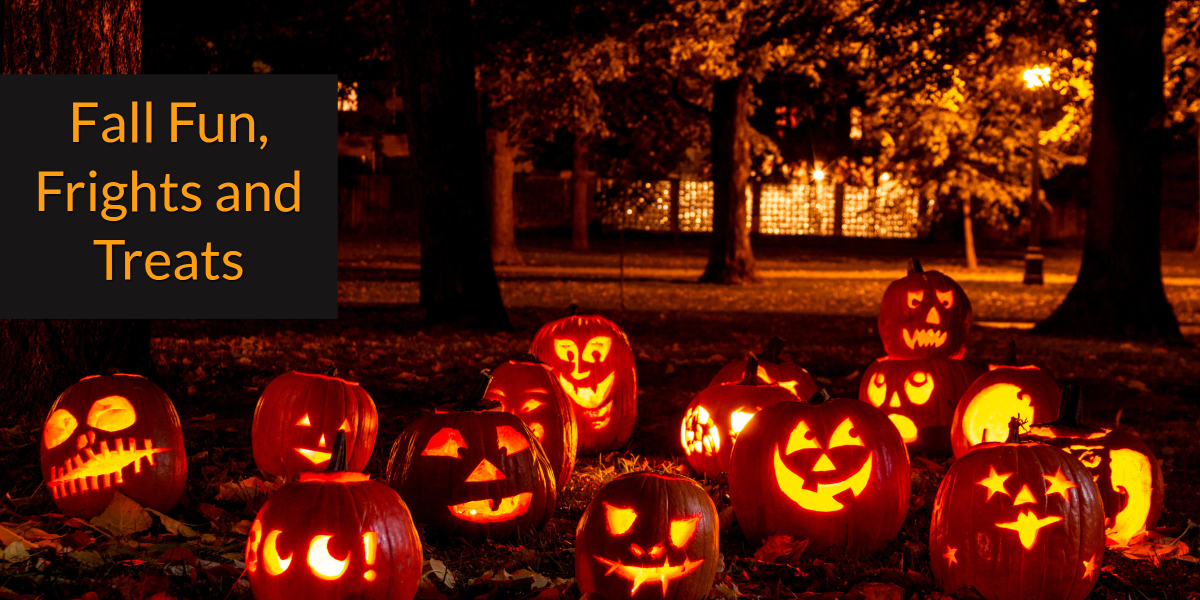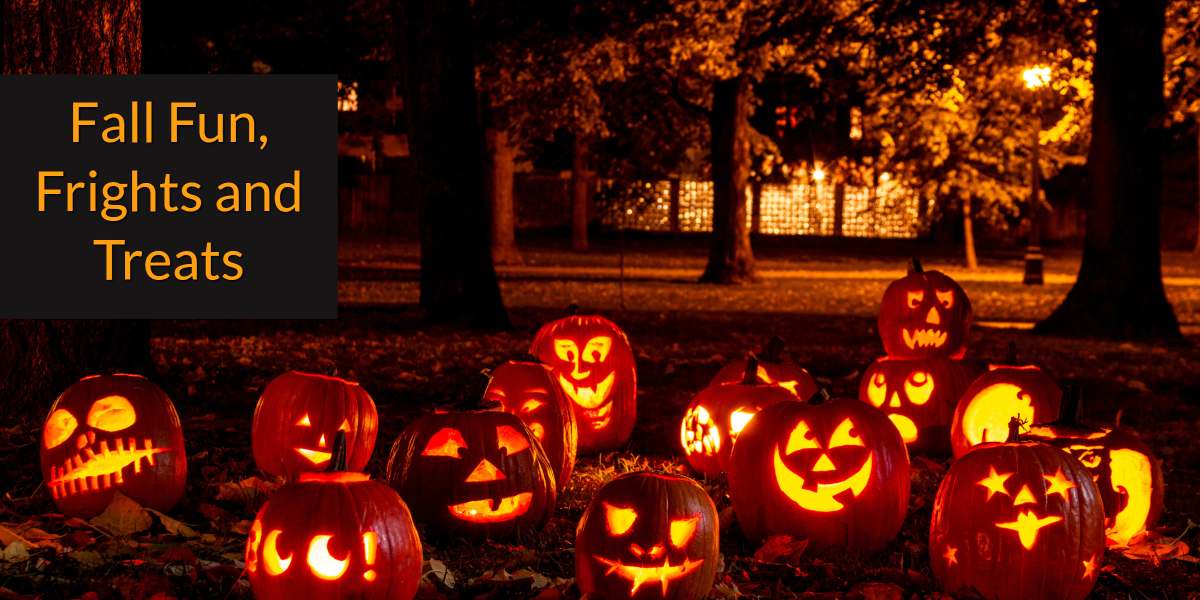 If you are looking for fun, frights or treats this fall, there are plenty of options in and around Salt Lake to choose from.
Trick or Treat Street  will be held indoors (no worries about inclement weather) at the Utah Olympic Oval at 5662 Cougar Lane in Kearns on October 18th from 6:00 pm to 9:00 pm. Local vendors, sport clubs and community groups will be offering treats as you walk around the Olympic Oval.  Free Admission for children. Adult admission is $5 or a donation of three non-perishable canned food items. Check the link for additional fun events, such as the Halloween Ice Show and Haunted Houses Curling Tournament held at the same location on different dates.
Garden After Dark – Trouble in Oz  at Red Butte Garden, 300 Wakara Way in Salt Lake City on October 17th, 18th, 19th, 24th, 25th, and 26th from 6:00 pm to 8:15 pm.  Tickets go on sale beginning October 1st.  Beware of the giant plant pests the Wicked Witch has unleashed as you follow the yellow brick road to conquer Oz.  Celebration includes games, activities and entertainment.
Haunted Hollow is at the Galena Hills Park at 12500 S 550 West in Draper on October 21st from 6:00 pm to 8:00 pm. Dress in costume to this free community event and enjoy carnival games, candy, prizes, a pumpkin patch and live entertainment. Appropriate for all ages.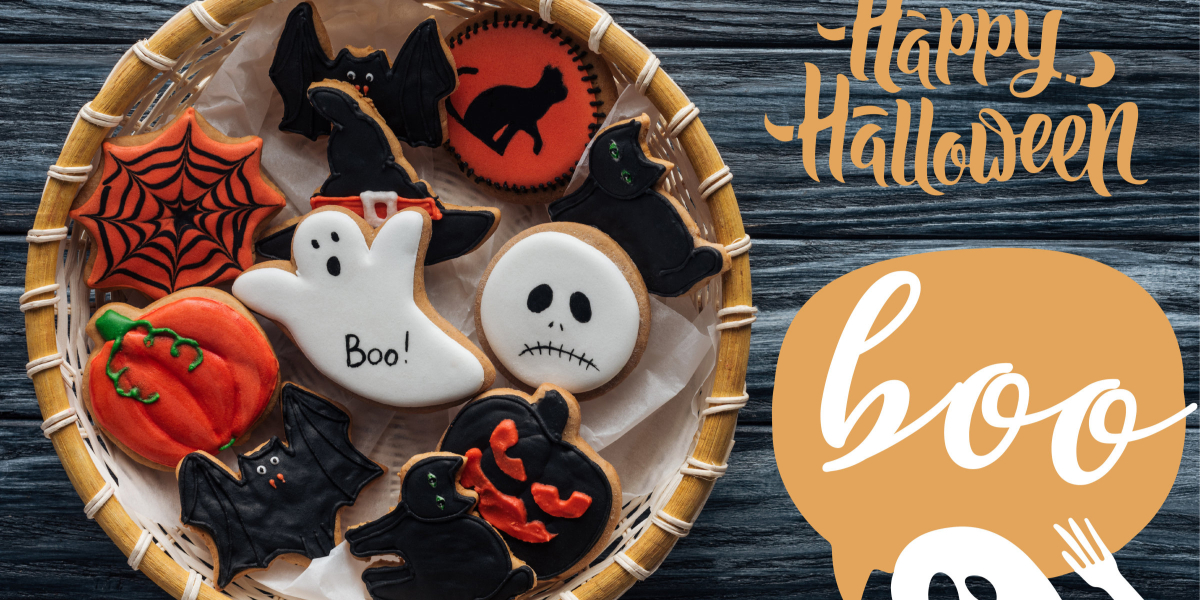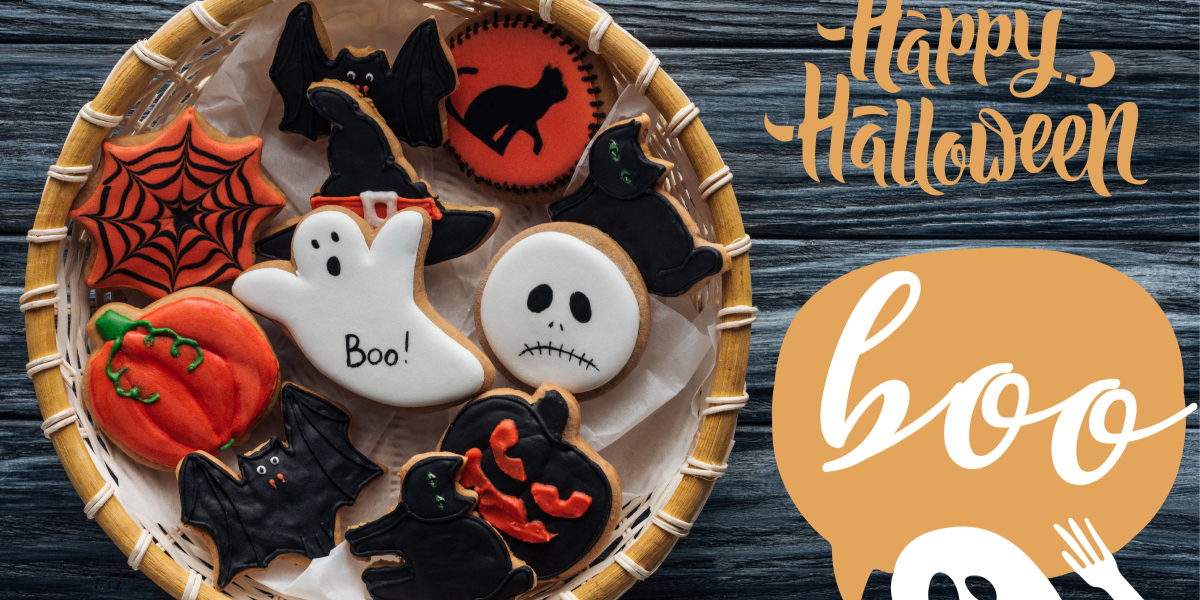 Monster Block Party is held at the Gallivan Center at 239 South Main Street in Salt Lake City, on October 26th from 11:00 am to 3:00 pm. This FREE Halloween festival includes trick-or-treating booths, a costume contest (with divisions for children, teens, and adults), arts and crafts projects, dance performances and live music.
Witchstock Festival combines Ogden's favorite Halloween events in one festival on October 26th from 4:00 pm to 10:00 pm on the Historic 25th street. The festival kicks off with the Witches' Tea Party. This is a ticketed event, which is the annual fundraiser for the Junior League of Ogden. The costumed tea party includes a witches' fashion show and a costume contest while enjoying tea, light hors d'oeuvres, live entertainment and dessert.   The rest of the festival is free and open to the public, including the Zombie Crawl, beginning at 6:00 pm and the Monster Bash Dance Party at 8:00 pm.
Halloween Town will be held in Nolen Park at 7862 Tinamous Road in Eagle Mountain on October 26th from 11:00 am to 2:00 pm. This FREE event includes trick-or-treating, a balloon artist, a car show, and even a dog costume contest. The senior booth will be handing out pumpkins (while supplies last). Food trucks will be available for optional food purchases.
Halloween Hoot at Tracy Aviary, 589 E 1300 South in Salt Lake City on October 26th, 27th, and the 31st from 10:00 am to 2:00 pm.  This event is included with your paid admission, but children, age 12 and under, who are dressed in costume can get in free.  Enjoy special activities and crafts while spending time with the birds at the aviary.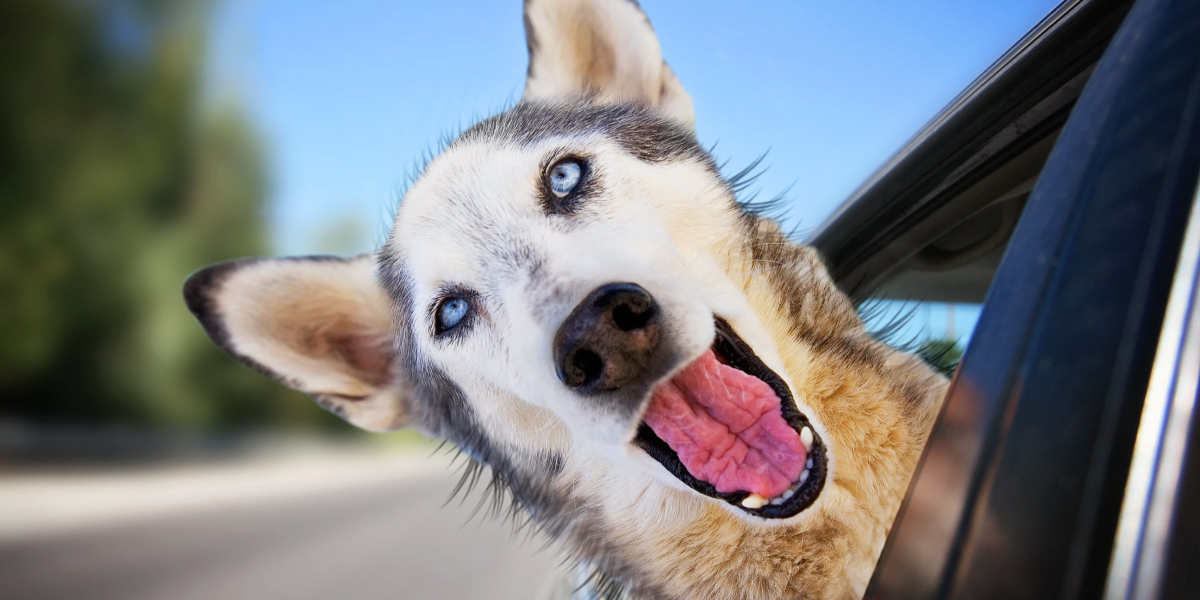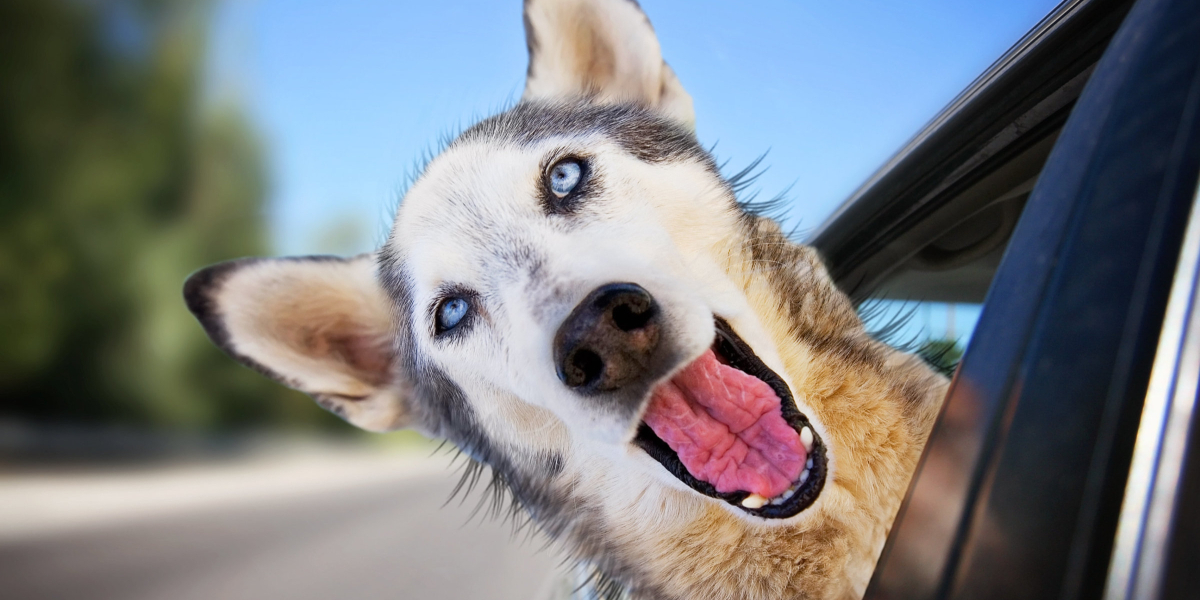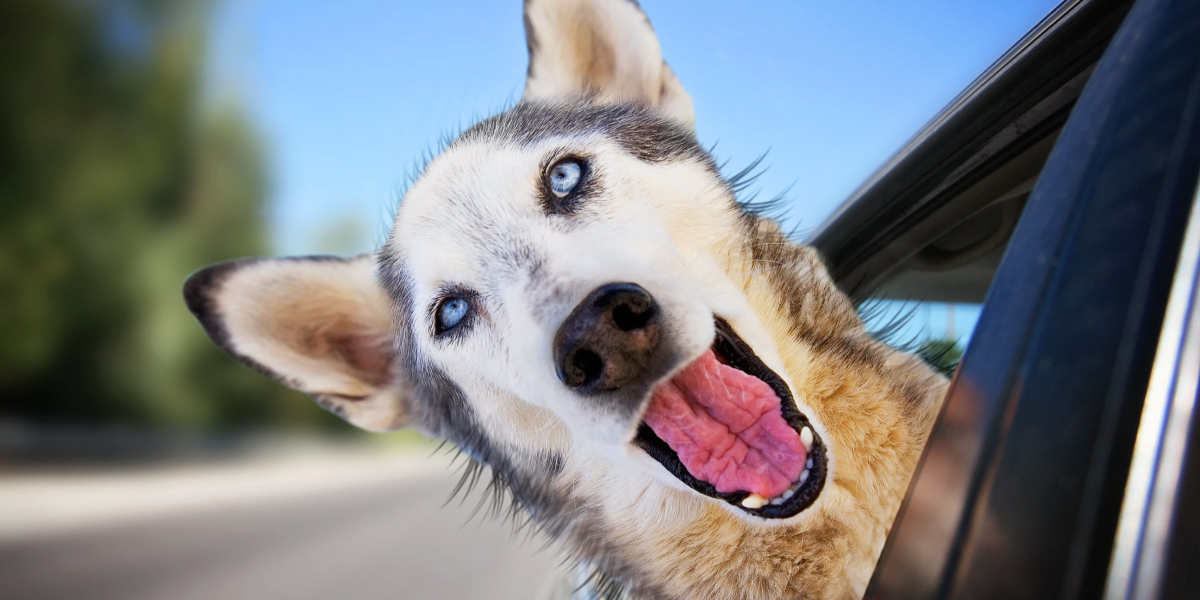 Dogs and their human companions have several options throughout Salt Lake County to enjoy off-leash dog parks for exercise and socializing. Whether living in the city or just visiting; dogs love having some space to run. A few of the parks offer designated areas for smaller dogs if desired.
Dayland Dog Park is located at 13450 S 300 E in Draper. It offers a separate fenced in area for small dogs, as well as a fenced area for larger dogs. The park includes grass, gravel, sand, and water for dogs to wade in. There is shaded seating available.
Herman Franks Dog Park is located at 1371 S 700 East in Salt Lake City. This park offers partial shade and seating along the perimeter of the fence. It is a single fenced area for dogs of all sizes. It offers an agility course and has a water fountain for dogs.
Lions Park is located at 361 E Robert Avenue in South Salt Lake. This park has a single fenced in area for dogs of all sizes. It offers agility tunnels and a hoop to jump through, and plenty of space to run and fetch. It has shaded seating. There is an entrance at each end of the dog park, and has curbside parking.
Memory Grove Freedom Trail is located at 375 N at 120 East in Salt Lake City. On street parking can be difficult to find at certain times, but is well worth the effort to seek out. The trail offers a partially shaded hike for dogs and their companions, and has shallow water for the dogs to wade in.
Millrace Dog Park is located at 1200 W 5400 South in Taylorsville. This dog park is unique from the others, as it charges an annual fee for a permit tag. Every dog utilizing the park is required to have a permit tag. Find out more about the tag fees and the hours of operation at Millrace Dog Park. The dog park has a single fenced area for dogs of all sizes. It offers agility tunnels, has a water fountain for dogs, and has shaded seating.
Tanner Park is located at 2760 Heritage Way in East Millcreek. Signs are posted designating the leashed and unleashed areas of the trail. The gravel trail is approximately one mile. The trail is lined with trees which offer partial shade. It has two areas where dogs can wade in the water.
West Jordan Dog Park is located at 5982 W New Bingham Hwy in West Jordan. This park is located next to the West Jordan Animal Shelter. The 4.5 acres park is separated into three separate areas. A grassy section is reserved for small and/or passive dogs, and the other two sections are for larger and more active dogs. Larger, active dogs have a choice of grass or gravel fenced-in areas. All three sections offer partially shaded benches.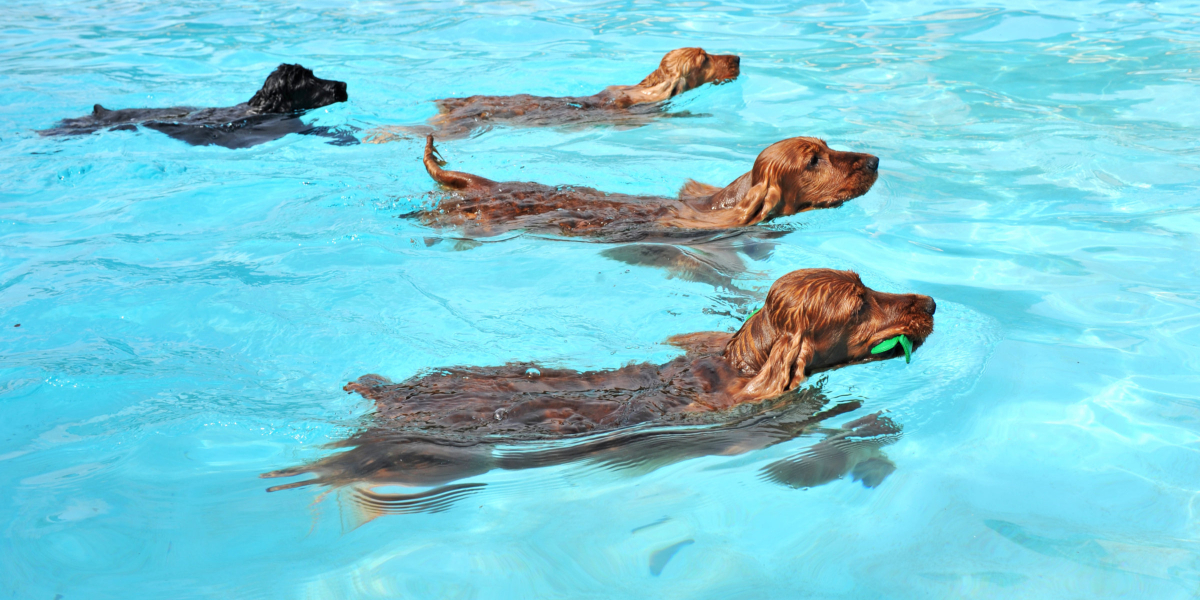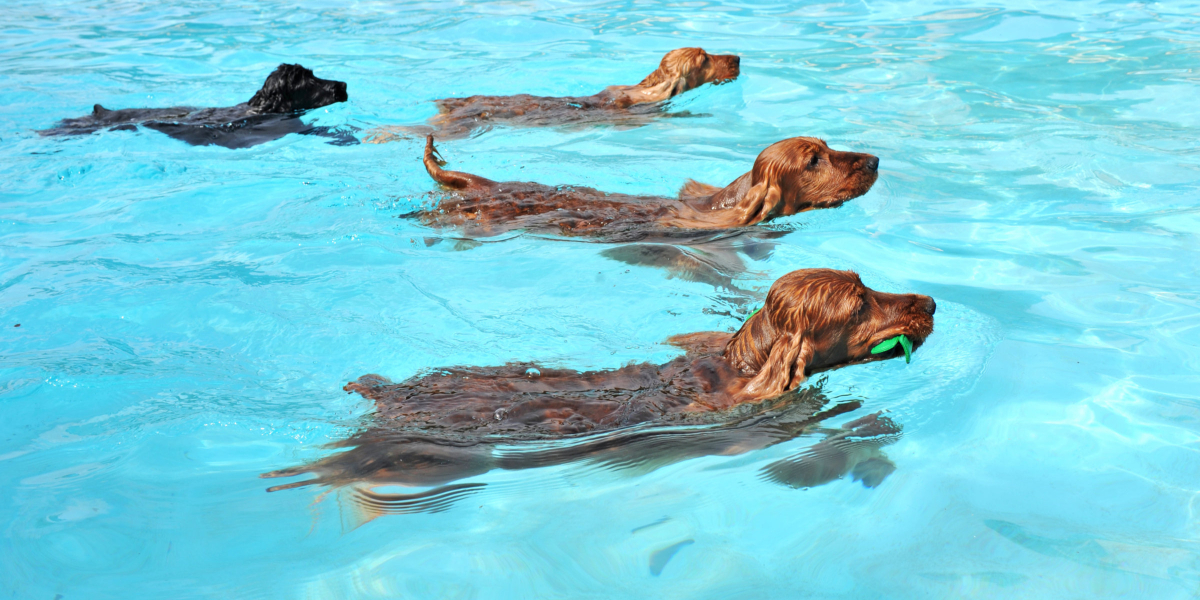 The annual Dog Day at Liberty Pool will take place on Saturday, September 7th from 9 am to 4:30 pm at 900 South 650 East. Four separate swim times are scheduled. This event helps to support the Salt Lake County Animal Services education fund.  Price is $10 per dog.  Find additional information at Dog Day.
Special Treats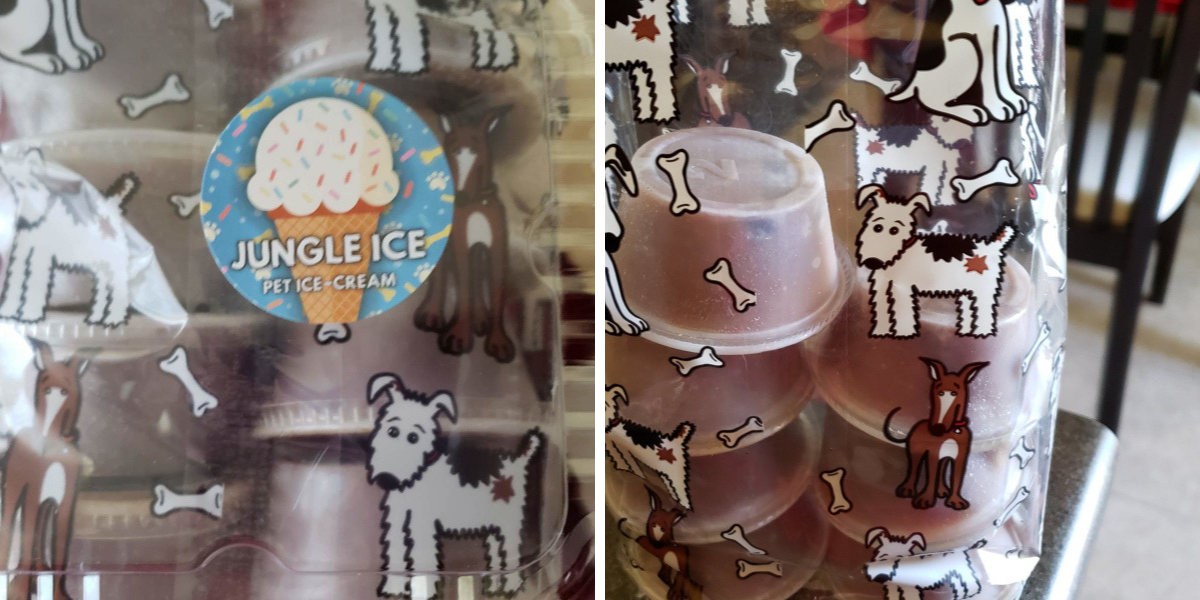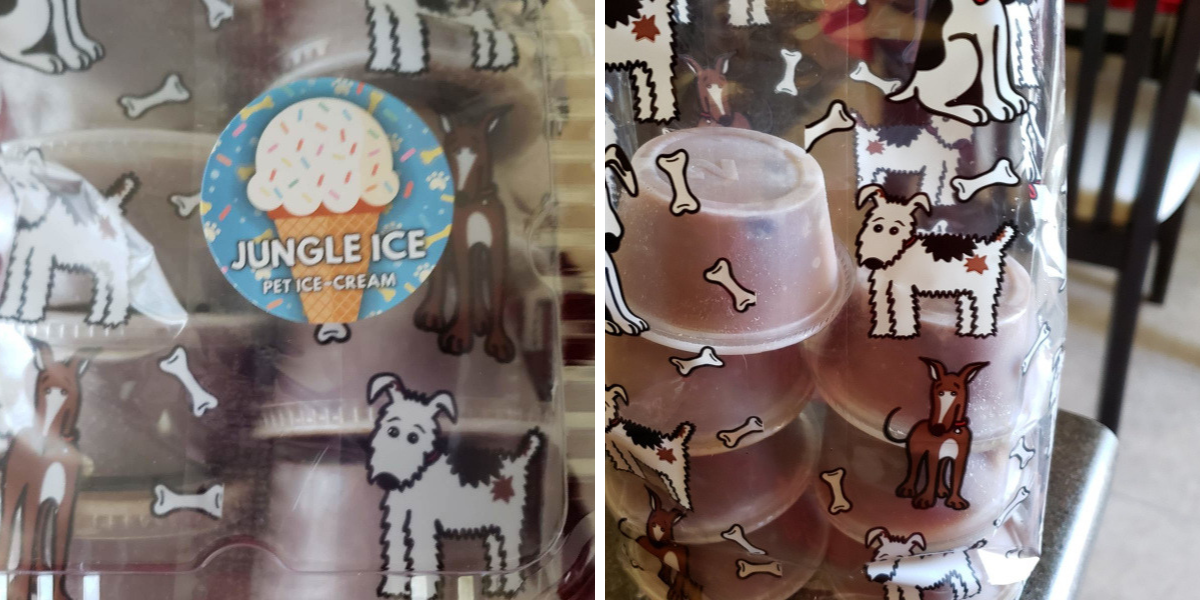 Looking for a cool treat when the temperature is soaring?  You may want to check out the "ice cream" for dogs at Healthy Pets. It is like more like a Popsicle than ice cream. Our dog, Roxie, enjoyed the Roast Beef flavored treat.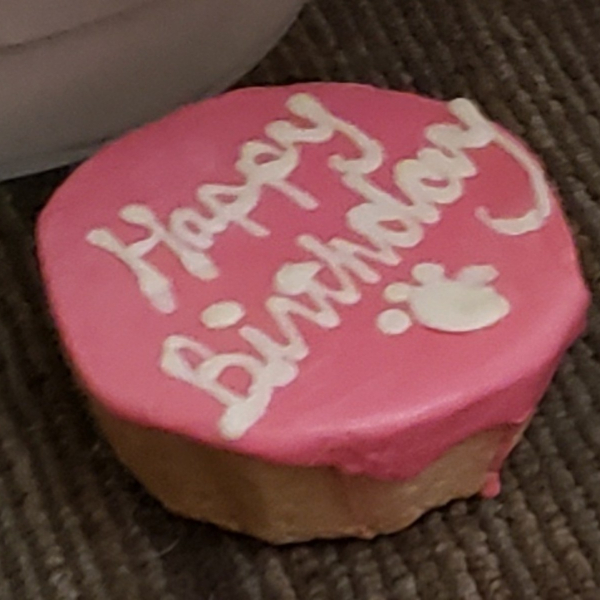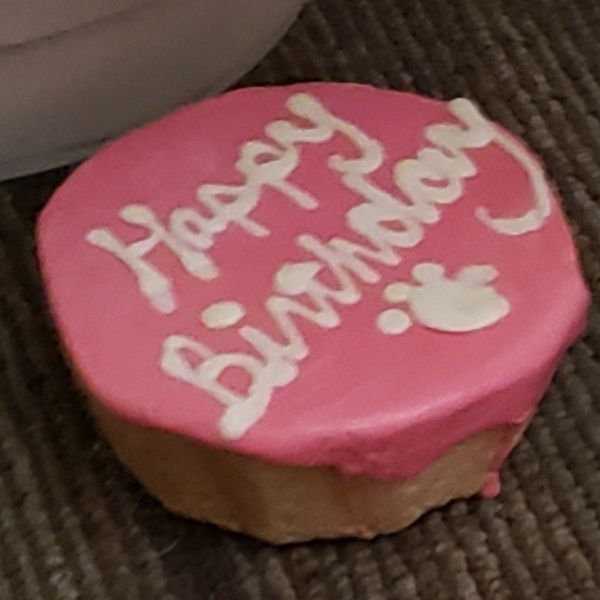 Ma and Paws Bakery for Dogs also has an excellent selection of treats for special occasions.  This peanut butter based "cake" with yogurt topping was a big hit.
Additional Posts about Pets:
Planning for your pets during evacuations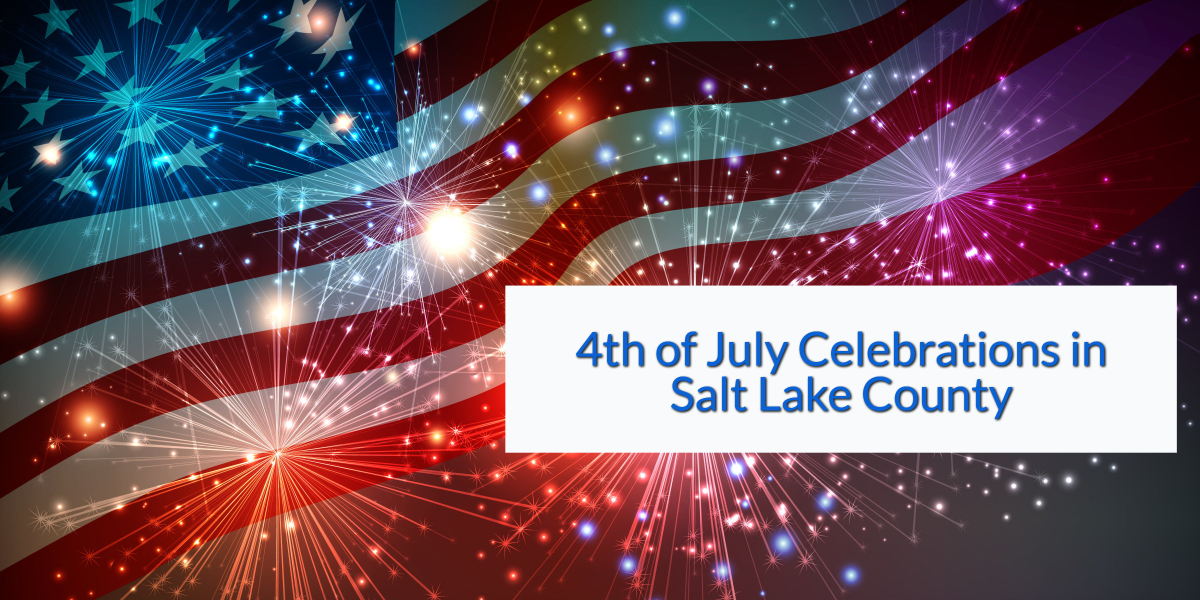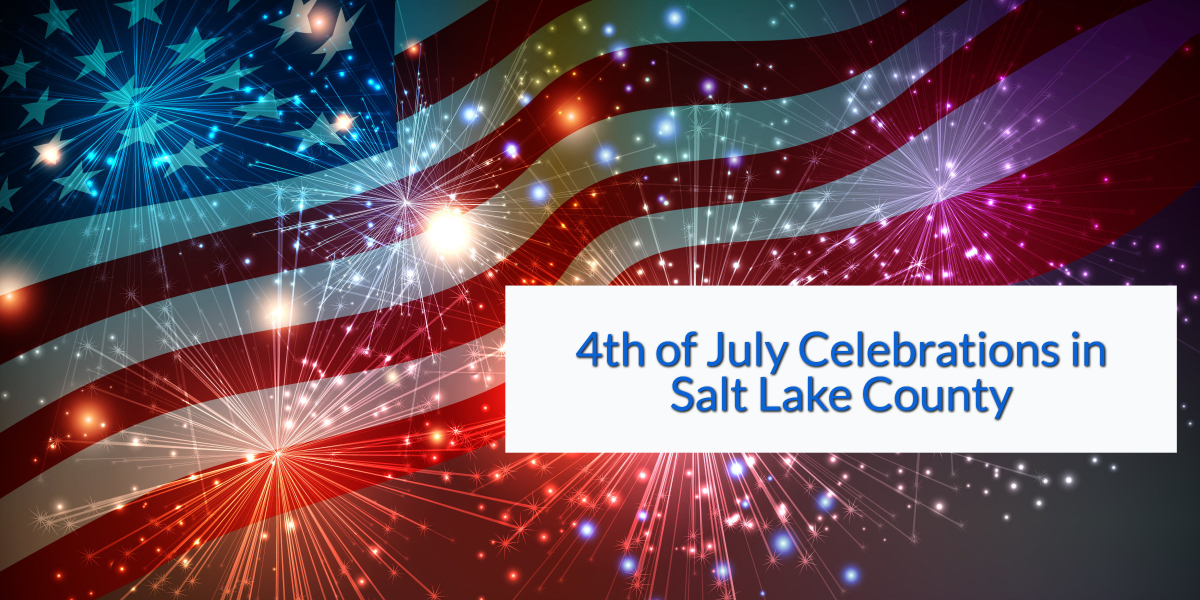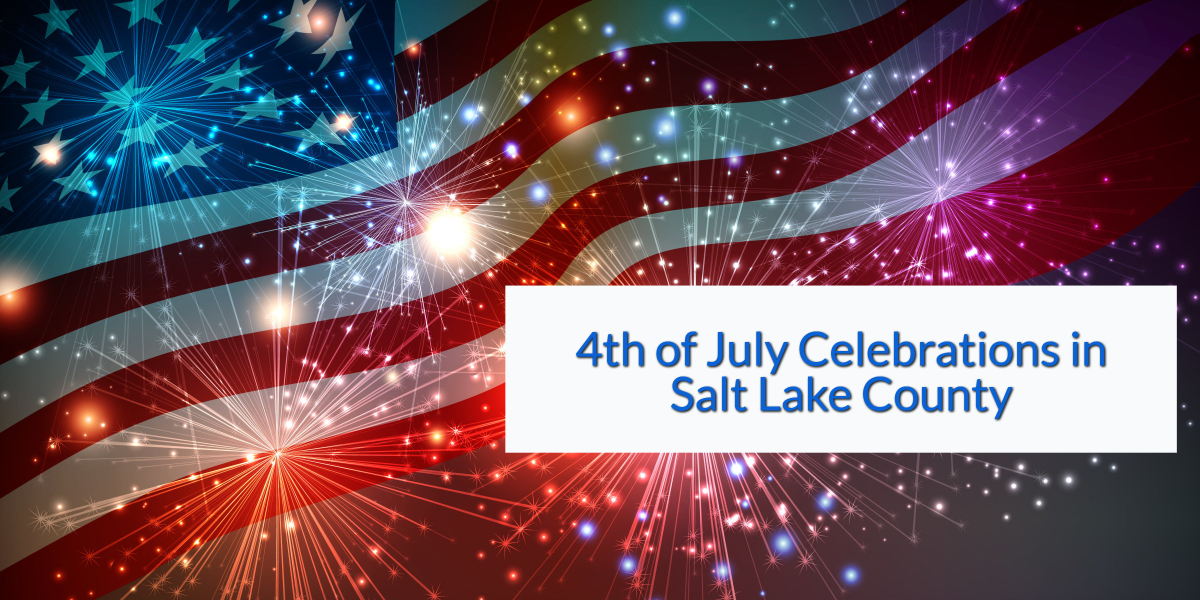 The 4th of July is coming up soon and there are lots of fun options in Salt Lake County for celebrating the holiday throughout the entire day.
Magna – Magna Cooper Park located at 8950 West 2600 South. Activities include a flag ceremony, breakfast, a 5K Fun Run/Walk, a parade, and music.  The fireworks display will begin at 10:00 pm.  Click on the link for the full schedule of activities.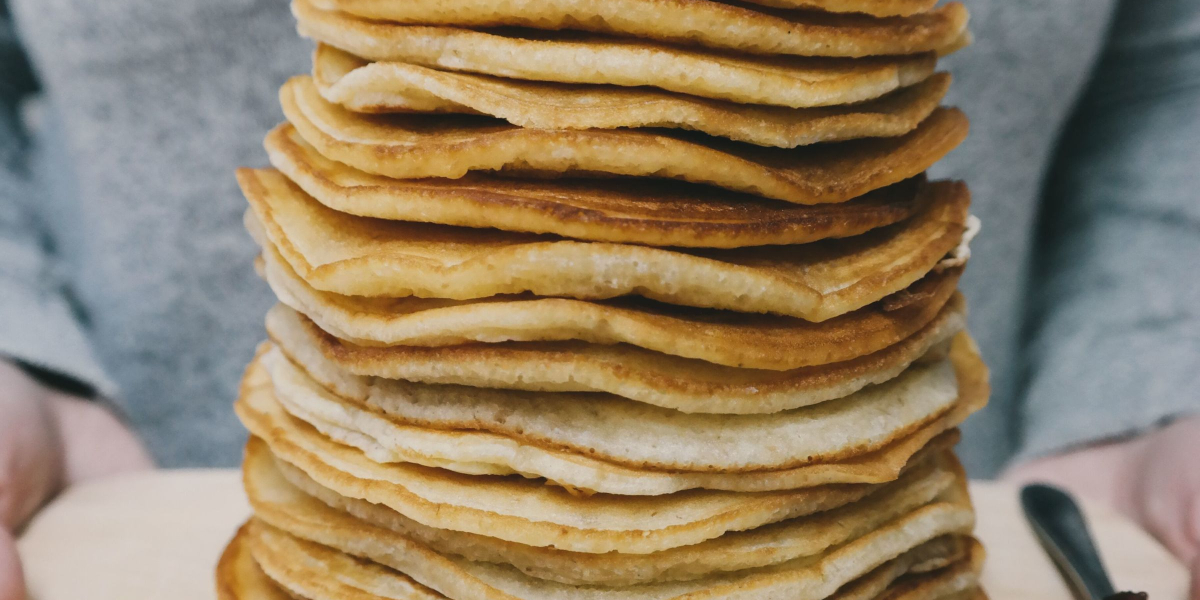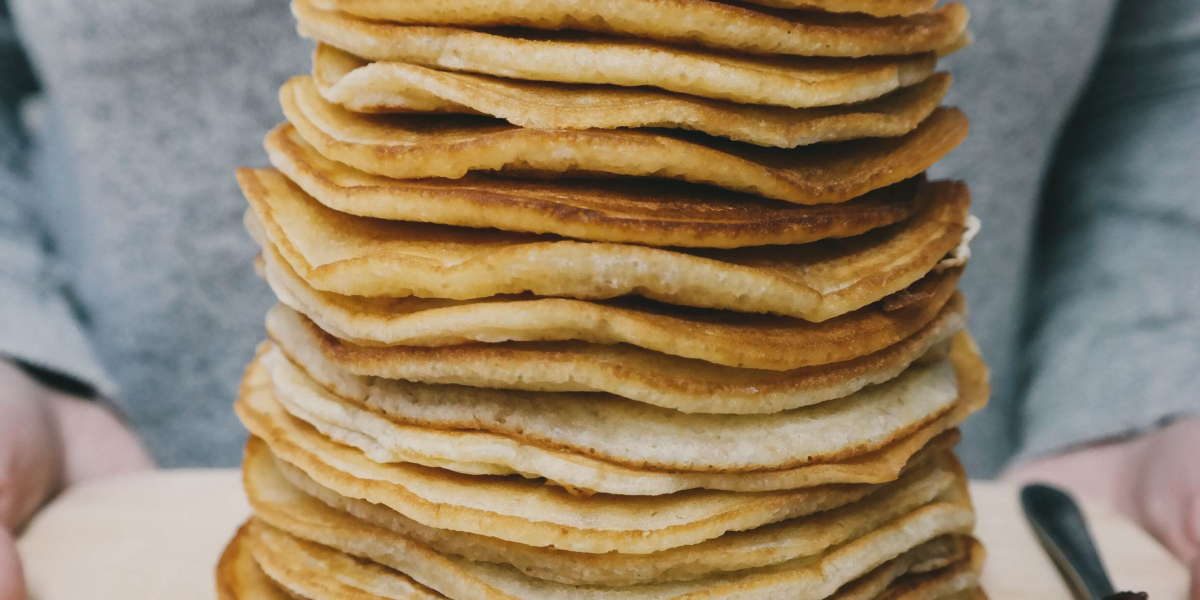 Murray  – Murray Fun Days is held at the Murray Park on 296 E Murray Park Avenue.  Begin your day with breakfast in the park, watching a parade, a 5K race, a chalk art contest, a magician, a puppet show, children's games, musicians, and much more.  Beginning at 10 pm, watch the fireworks display in the park.  (No personal fireworks permitted).  Click on the link for the full schedule of activities.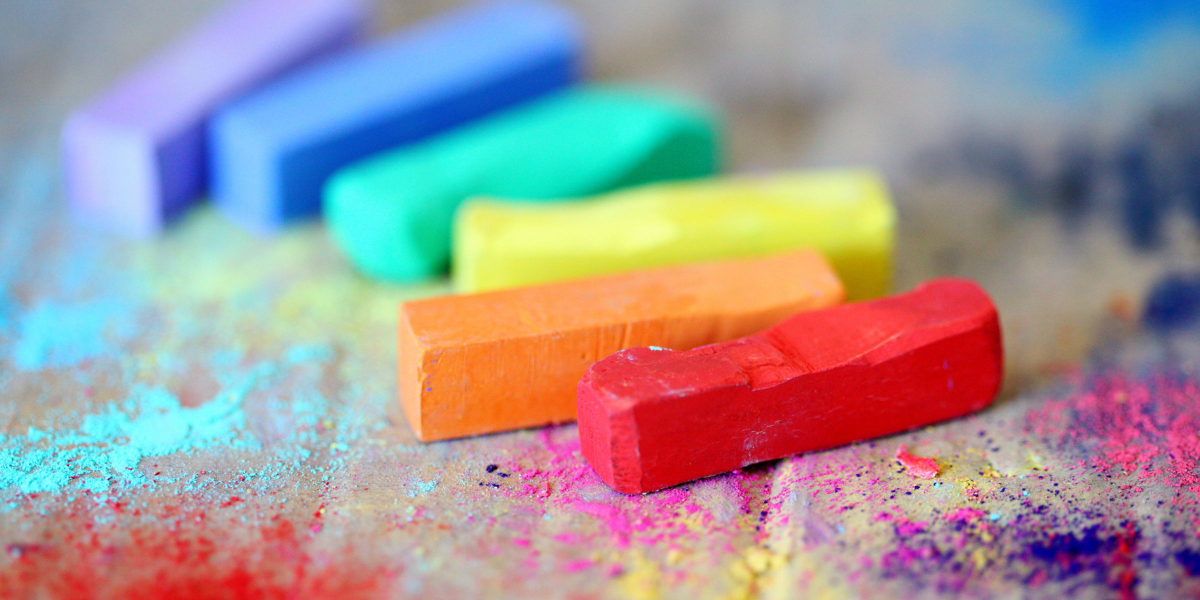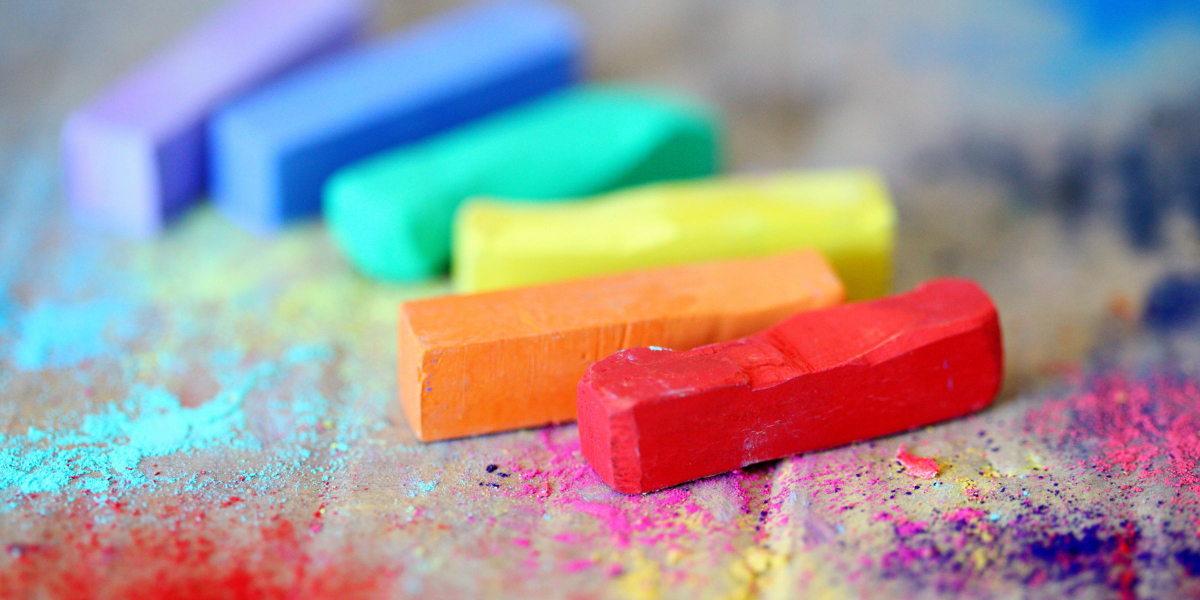 Salt Lake Bees – The Smith's Ballpark at 77 West 1300 South in Salt Lake City.  Cheer on the Salt Lake Bees as they take on the El Paso Chihuahuas.  A fireworks display will follow the baseball game.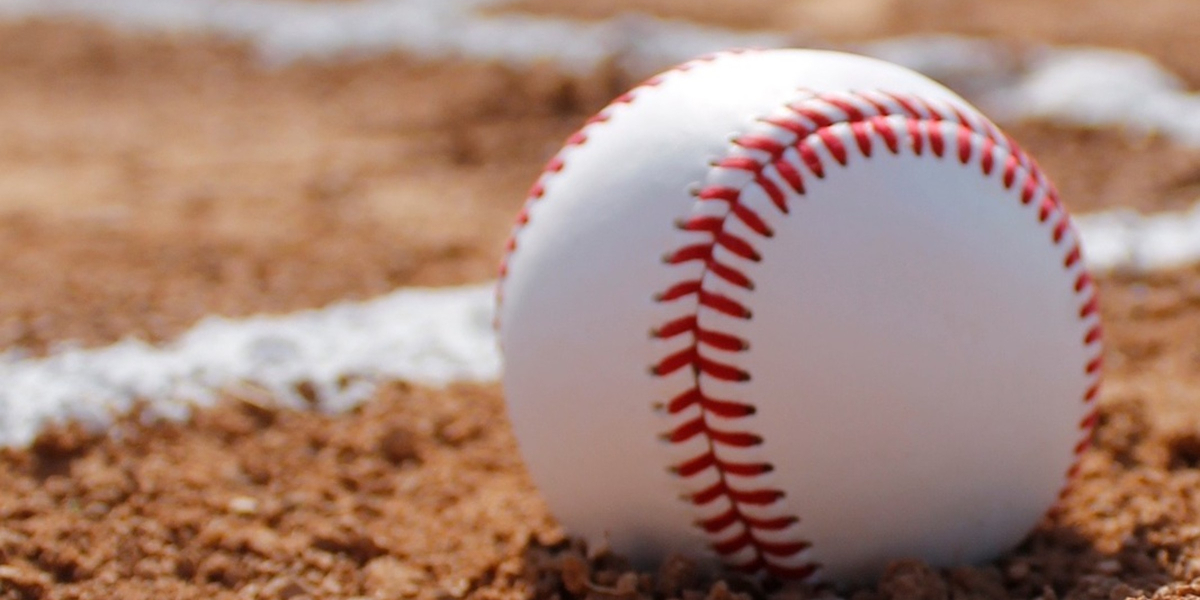 Sandy – 10000 Centennial Parkway.  Activities include a flag raising ceremony, a 5K race, spikeball competition, K9 demos, inflatables, crafts, games, food trucks, music and much more.  The fireworks display begins at 10 pm.  No personal fireworks or sparklers are permitted.  This is a pet-free festival; however, service animals are welcome.  Click on the link for the full schedule of activities.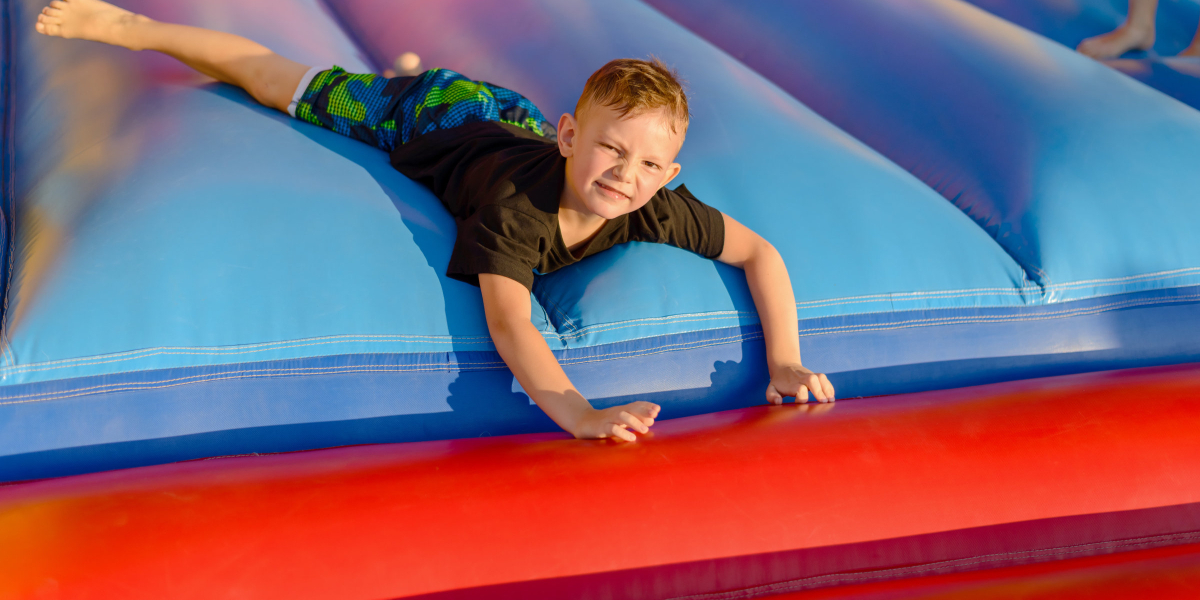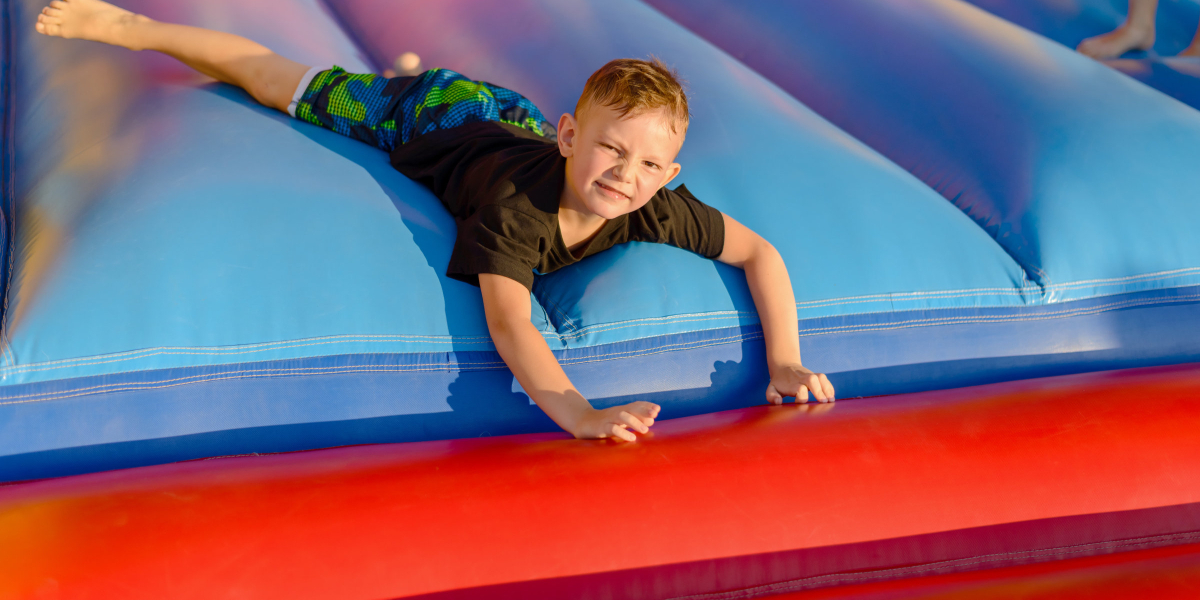 South Salt Lake – Fitts Park located at 3050 South 500 East.  Activities include a pancake breakfast, a 5K race, run or walk, a flag ceremony, a parade, live music, games and food.  Click on the link for the full schedule of activities.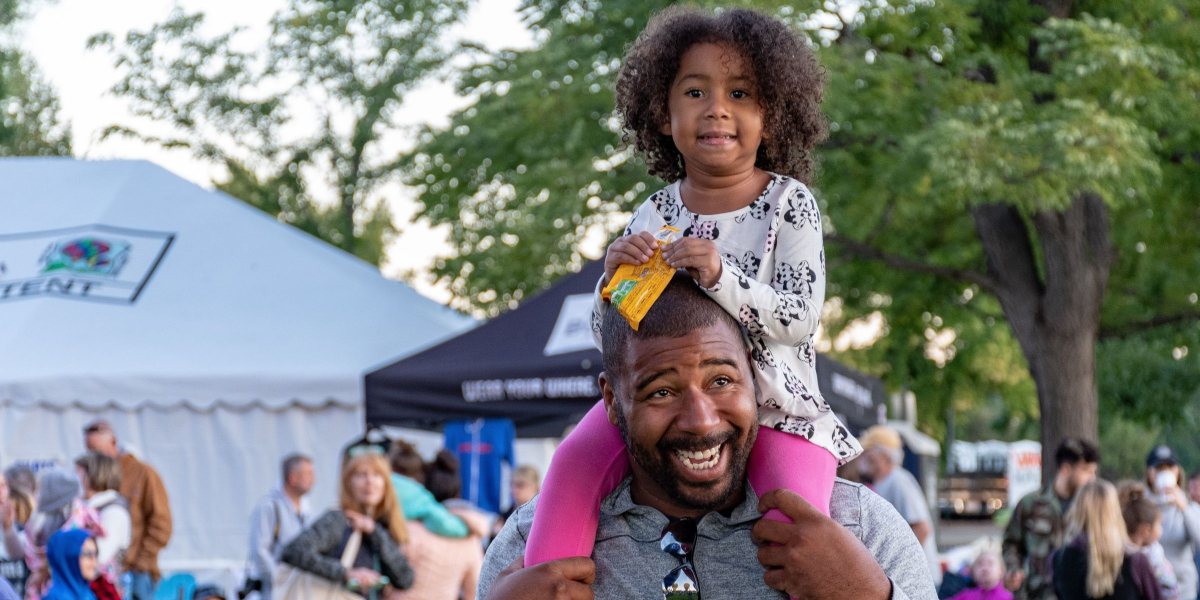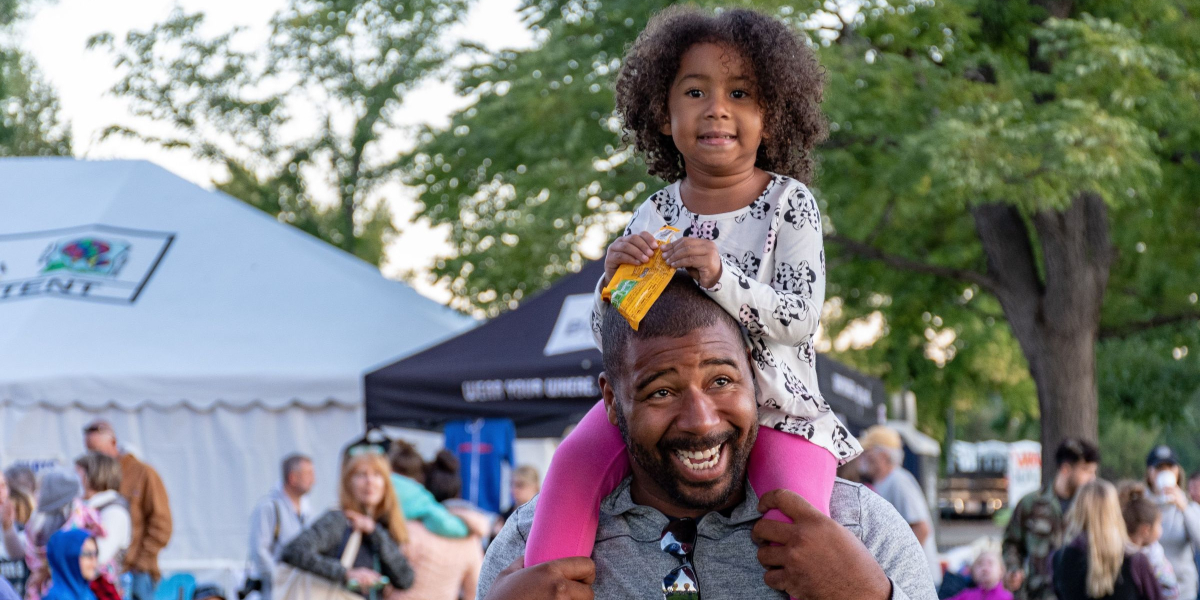 This is the Place Heritage Park  – located at 2601 Sunnyside Ave in Salt Lake City. The Sons of the American Revolution will begin the day with a flag ceremony.  In addition to the regularly scheduled activities at the park, guests will enjoy the candy cannon, the ringing of the anvil and other special activities planned for the 4th of July.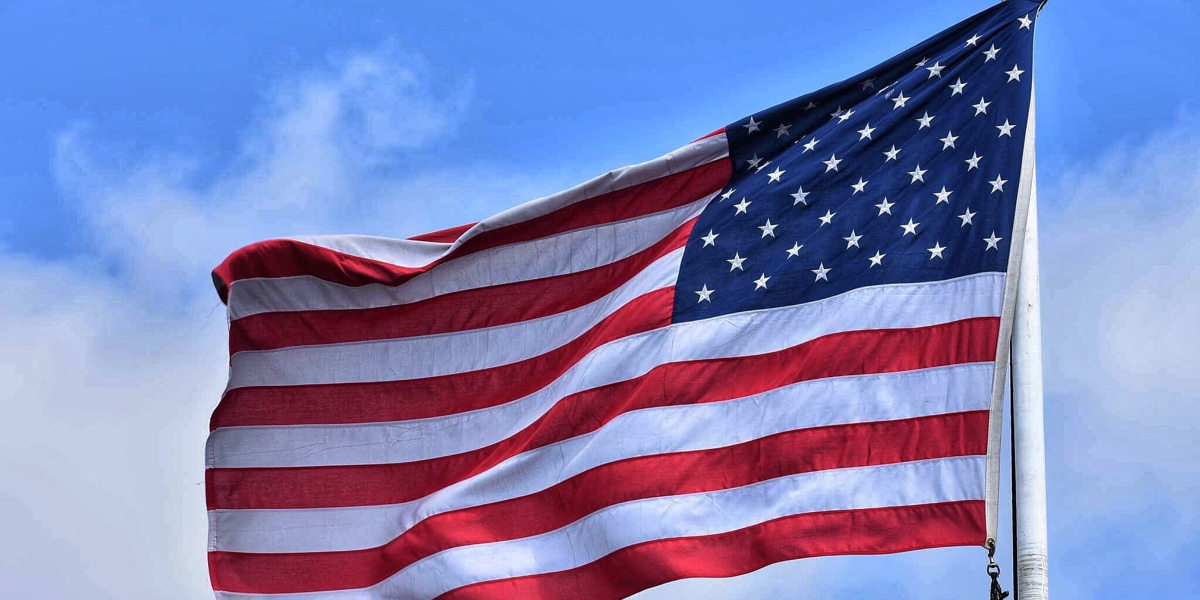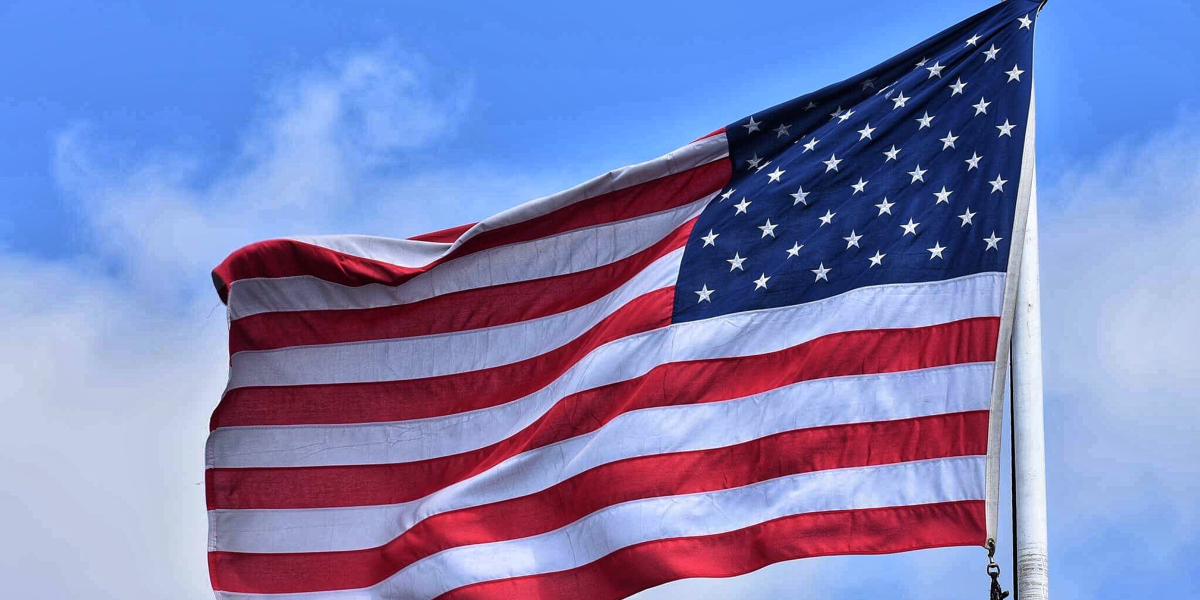 West Jordan – Veterans Memorial Park at 1985 West 7800 South.  A full day of events is scheduled, including a parade, a carnival, a rodeo, music, and ending with a fireworks display.  Personal fireworks are not permitted in city parks.
Whether you celebrate the 4th of July privately, or at a community event, please be careful with fireworks.
Fireworks Laws in Salt Lake County 
Fireworks can be frightening to pets.  Keep your pets safe, by leaving them inside at home.  Be sure to have current contact information on microchip, in the event they do get loose and run away.



It is the season for fresh produce at your local farmers markets, some are already open and others are scheduled to be opened soon.  It is a great way to support your local businesses.
Be sure to bring your reusable bags for your purchases.
Most merchants will accept debit and credit cards, but it is helpful to bring cash for those who don't.  Many of the markets will also accept Electronic Benefit Transfer (EBT), Supplemental Nutrition Assistance Program (SNAP) as well as Double Up Food Bucks (DUFB) so be sure to ask if applicable.
Markets Currently Open:
Fridays
          Liberty Park Farmers Market – on 700 East 1300 South in Salt Lake City (North of the Duck Pond) on Fridays from 4 pm to dusk through October 4th.
Saturdays
          Daybreak Farmers Market – on SoDa Row, 11274 Kestrel Rise Road in South Jordan, on Saturdays from 10 am to 1 pm through September 28th.
          Downtown Farmers Market – Liberty Park at 350 West 300 South in Salt Lake City on Saturdays beginning on June 8th through October 19th from 8 am to 2 pm. They also offer a free bike valet, and an enclosed off-leash dog area.
Sundays
          Park Silly Sunday Market – on Historic Main Street in Park City on Sundays from 10 am to 5 pm, June through September.  (No market on August 4th, 11th, or 18th) Although this market is not in Salt Lake County, it is well worth the drive to Park City for their open-air market and street festival with lots of food, arts, and live music
          9th West Farmers Market (The People's Market) – near The International Peace Gardens at Jordan Park at 1000 South 900 West in Salt Lake City on Sundays from 10 am to 2 pm through October.
          Wheeler Farm Sunday Market – 6351 South 900 East in Murray on Sundays from 9 am to 2 pm through October 27th.  On the last Sunday of each month, they also feature young vendors at the Children's Market.         
Wednesdays
          Sugar House Farmers Market – at the Fairmont Park on 1040 East Sugarmont Drive in Salt Lake City on Wednesdays from 5 pm to 8 pm through October.


Markets Starting Soon:
Fridays
          Murray City Park Farmers Market – at 200 East 5200 South in Murray from 9 am to 2 pm from July 26th through October 26th.  Will be open on Fridays and Saturdays
Saturdays
          Market at Gardner Village – at 1100 West 7800 South in West Jordan from 9 am to 2 pm on Saturdays beginning July 13th through October 26th.
          Murray City Park Farmers Market – at 200 East 5200 South in Murray from 9 am to 2 pm from July 26th through October 26th.  Will be open on Fridays and Saturdays
          South Jordan Farmers Market – at the Jordan Towne Center, 1600 West Towne Center Drive (10600 South) in South Jordan on Saturdays from 8 am to 2 pm beginning on August 3rd through October 19th.
Tuesdays
          Tuesday Harvest Market – at Pioneer Park, 300 South 300 West in Salt Lake City from 4 pm to 8 pm beginning on August 6th through September 24th.
Wednesdays
          Sugar House Farmers Market – at the Fairmont Park, 1040 East Sugarmont Drive in Salt Lake City on Wednesdays from 5 pm to 8 pm starting in July through September.
Thursdays
          University of Utah Farmers Market – Tanner Plaza at 201 South 1460 East in Salt Lake City on Thursdays from 10 am to 2 pm beginning August 22nd through October 3rd.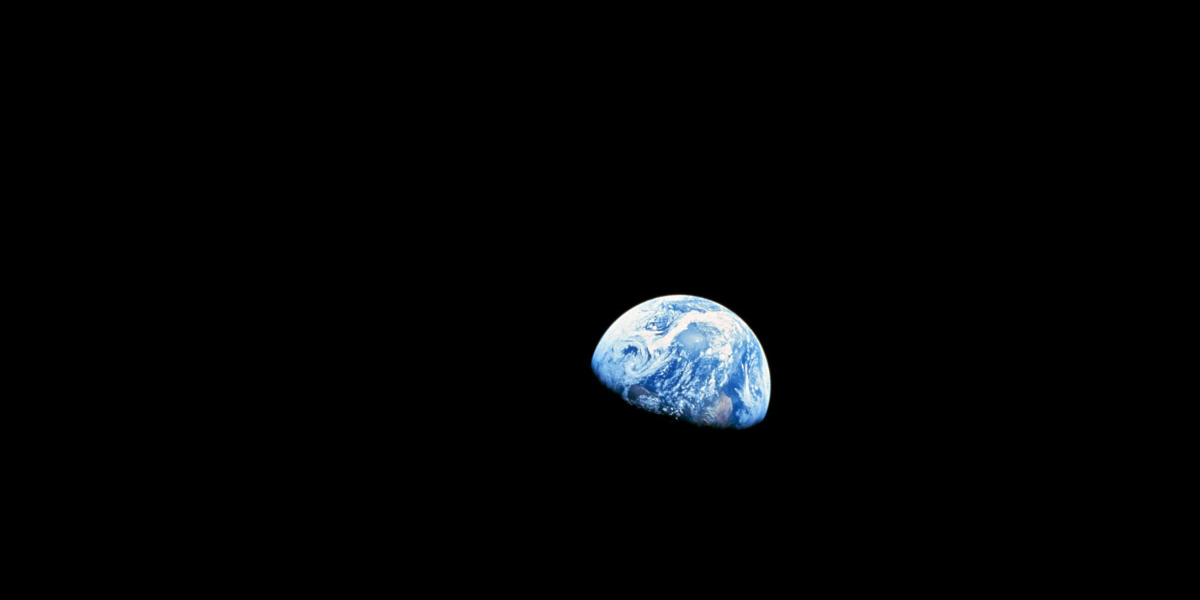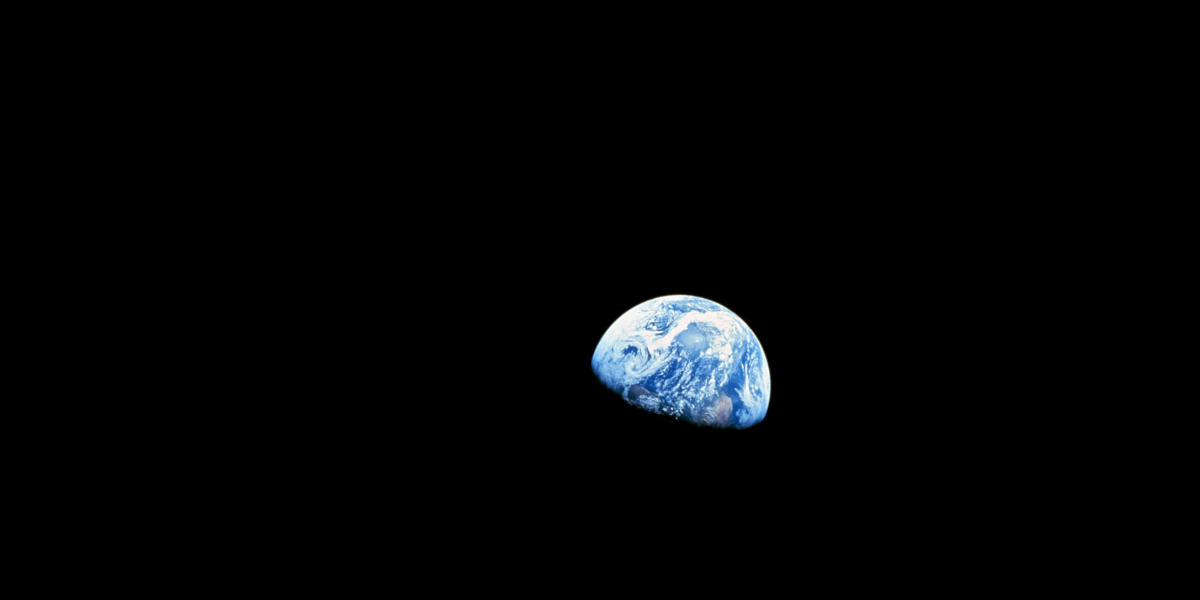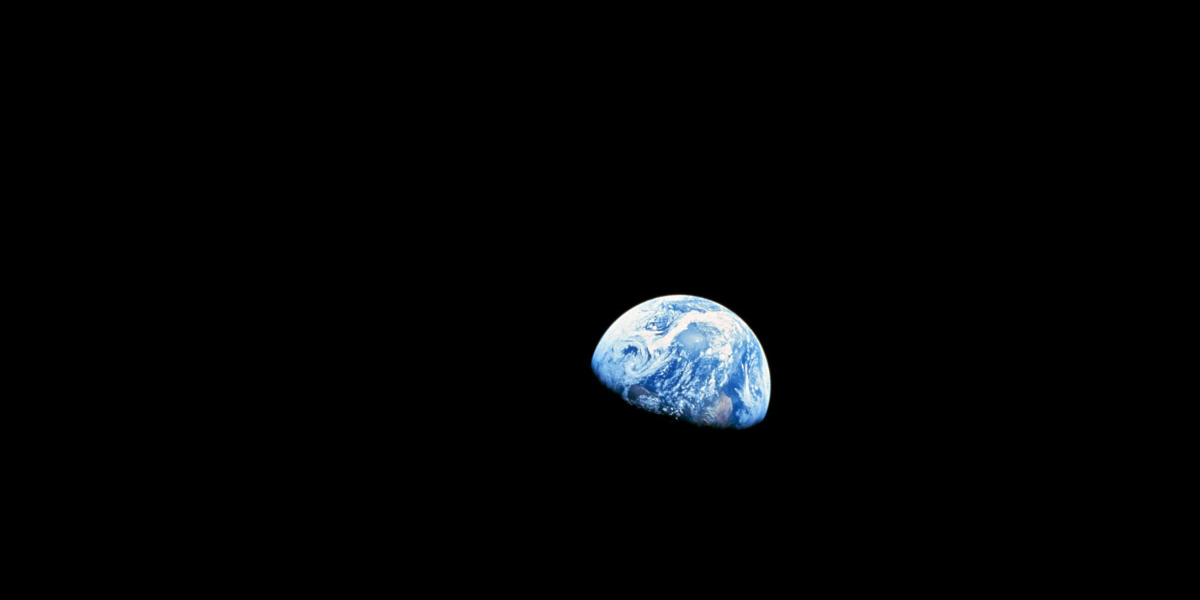 Events to celebrate the 49th annual Earth Day are taking place around the globe.  It was a massive oil spill in Santa Barbara, California in 1969 which inspired former Senator Gaylord Nelson for the idea for a national day to focus on the environment.  The Wisconsin Senator enlisted support from Republicans and Democrats.  The first Earth Day was celebrated on April 22, 1970.   By the end of that year, the United States Environmental Protection Agency was created and the Clean Air, Clean Water and Endangered Species Acts were passed. Presently, Earth Day is observed worldwide and is celebrated by more than a billion people annually.
Here are some of the events celebrating Earth Day in our community: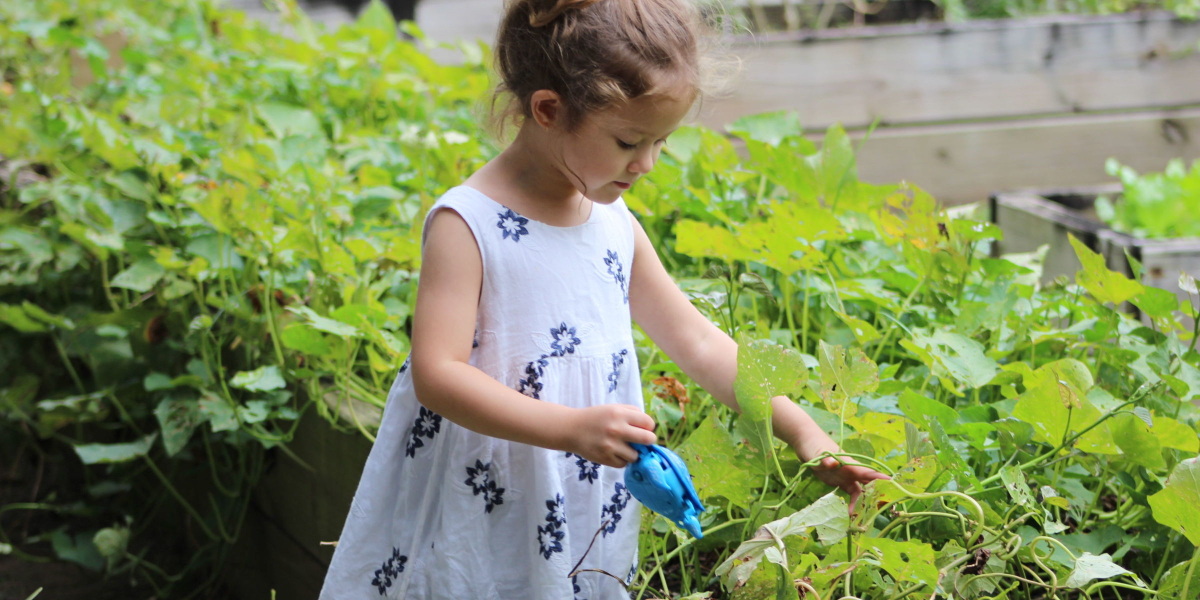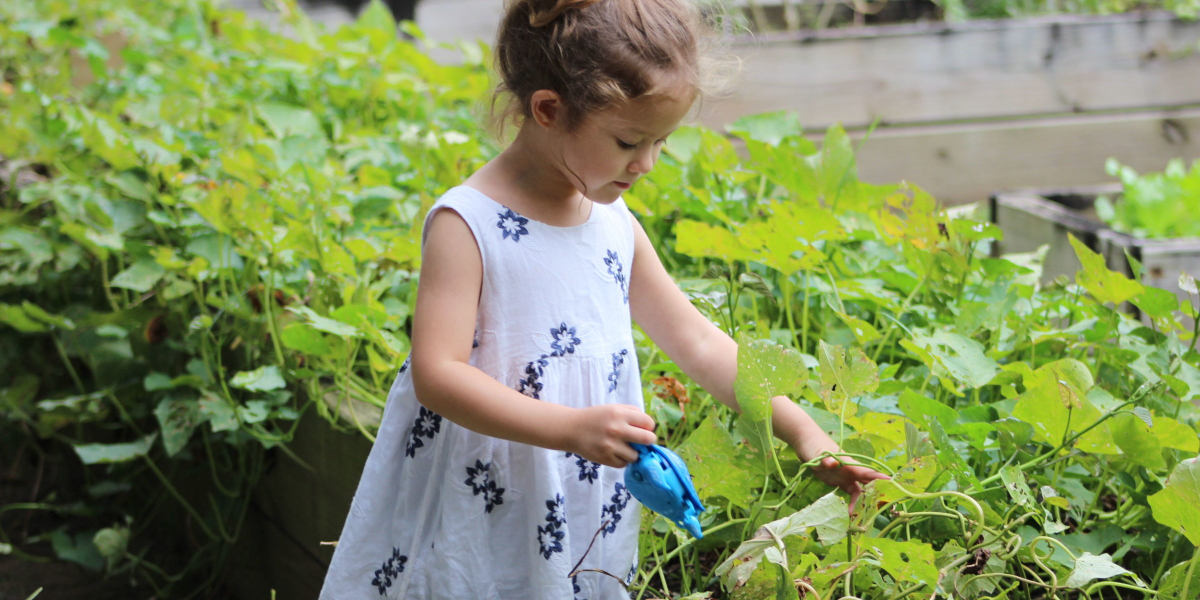 April 20th
The Ogden Nature Center located at 966 W 12th Street will have activities and entertainment from 11 am to 4 pm.  Entertainment includes live performances by the Celtic Beat Irish Dancers, Utah Puppet Association Puppet Show, and live animal presentations.  Activities include a climbing wall, storytelling, nature crafts, puppet making workshop, face painting, composting workshops and much more.  Plants, pottery, books, and recycled goods will be available to purchase.
Tracy Aviary is holding an Earth Day Eggstravaganza, between 9 am to 5 pm.  Pick up a list at the gift shop to check off as you find the eggs hidden among the birds.  Bring your own yoga matt or beach towel to do yoga with the birds.  Listen to a natured focused story, and watch the bird show.  Check the link for the schedule of events.   589 E. 1300 South, Salt Lake City.
Alta is holding their 10th annual Earth Day celebration between 9 am to 8 pm.  Participate in the Naturalist Tours, Ski Recycle, and Eco-Friendly Vendors.  Listen to live music.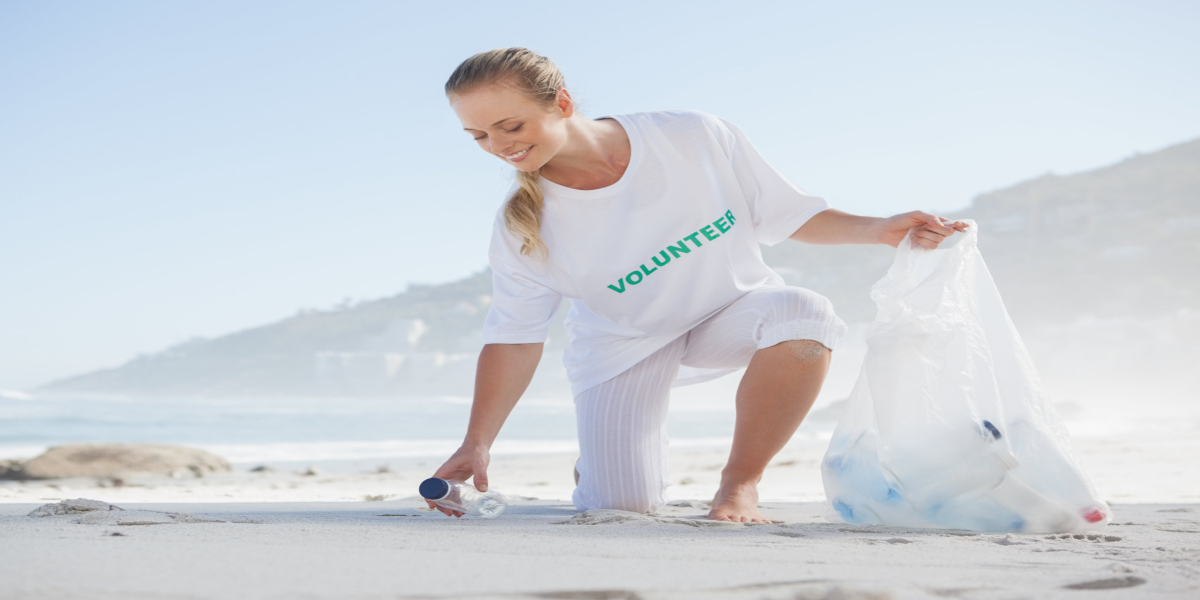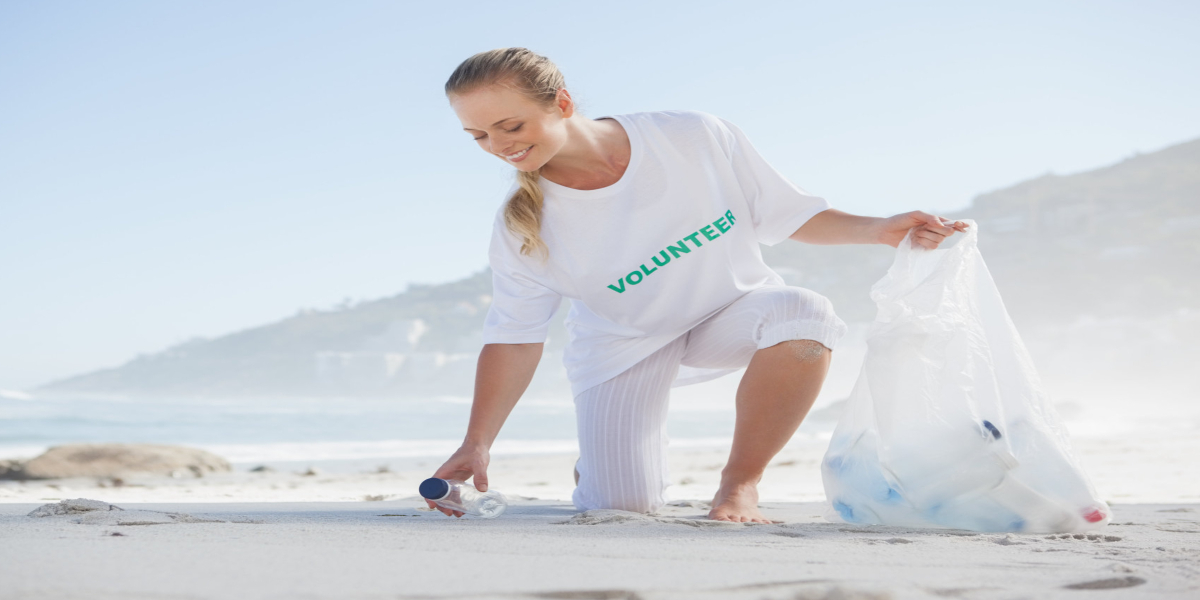 April 22nd
Salt Lake Community College Earth Day Festivities includes a Sustainability Panel, Reuse Fashion Show, Art Contest Awards, Open Mic Night, live music, and food trucks from 10 am to 4 pm at the Taylorsville Redwood Campus located at 4600 South Redwood Road.
The Swaner Preserve and EcoCenter have an afternoon of Earth Day Activities from 3:30 pm to 7:30 pm, located at 1258 Center Drive, Park City.  Information tables, green energy displays, games, crafts, and hands-on activities.  See the Nature's Ninjas Exhibit to learn about animals' defense mechanisms.  Between 4:30 and 6:30 pm, participate in the earth day cleanup at the preserve and learn what is recyclable and what isn't.  Volunteers for the Earth Day cleanup will be entered to win sustainable prizes.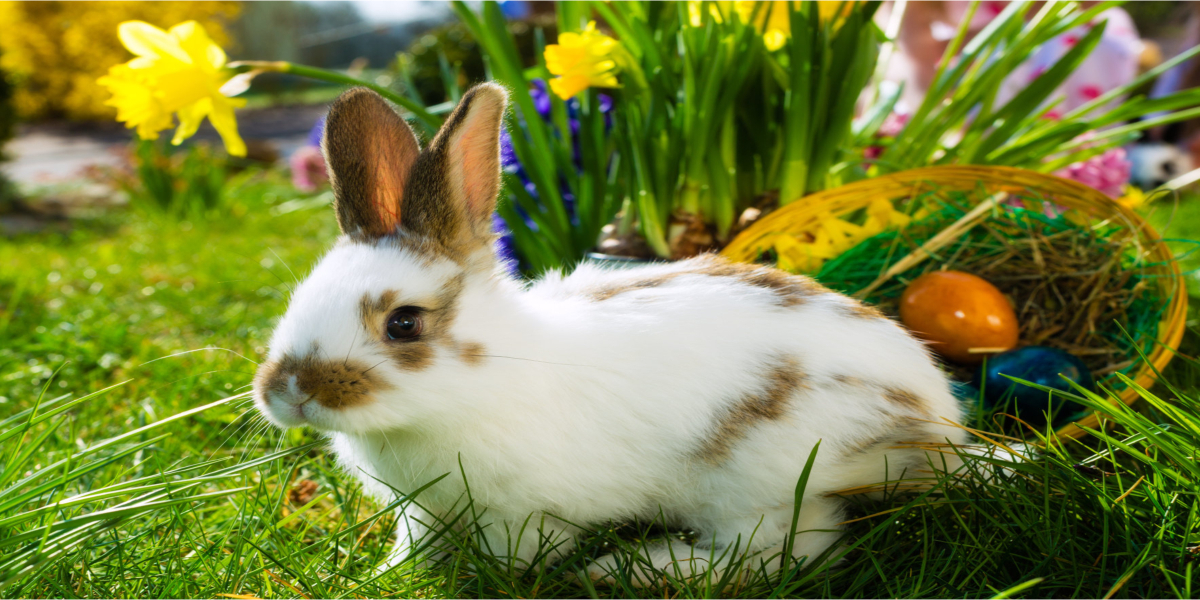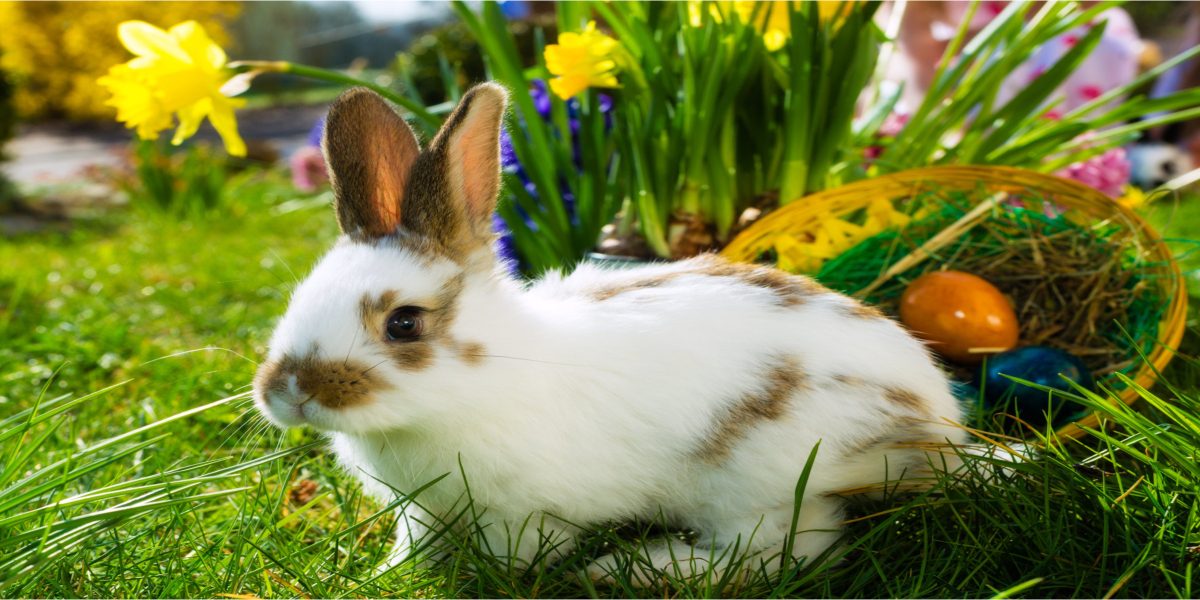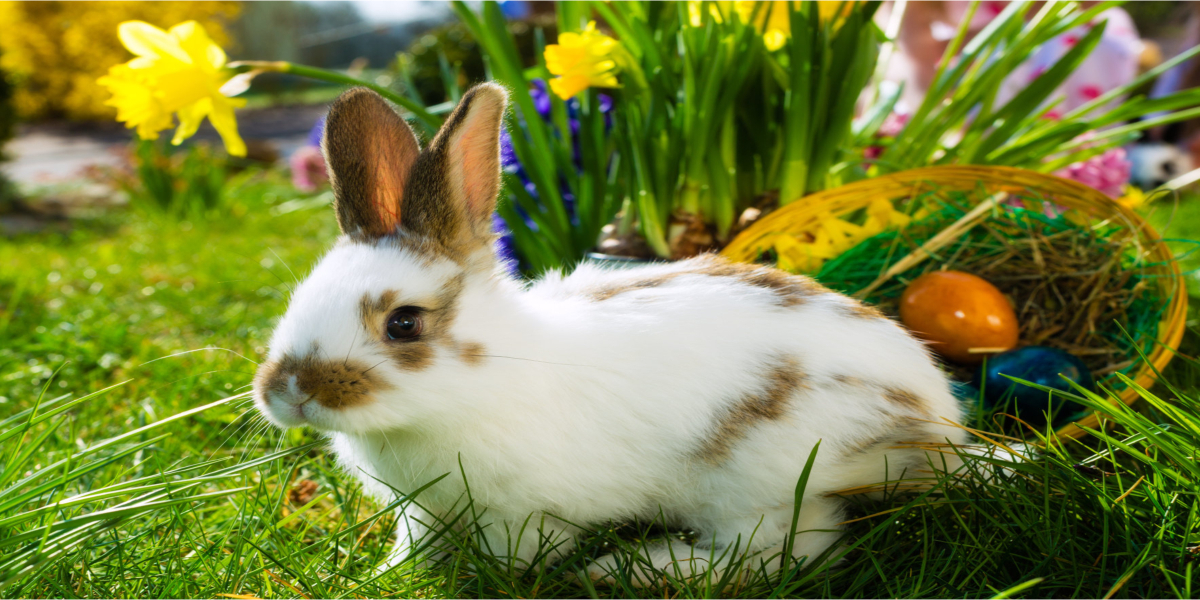 The search is on for Easter eggs and hunting for them will be on land and under water, in the morning and after dark.  While some events are free and do not require registration, other events do require advance tickets and will sell out in advance.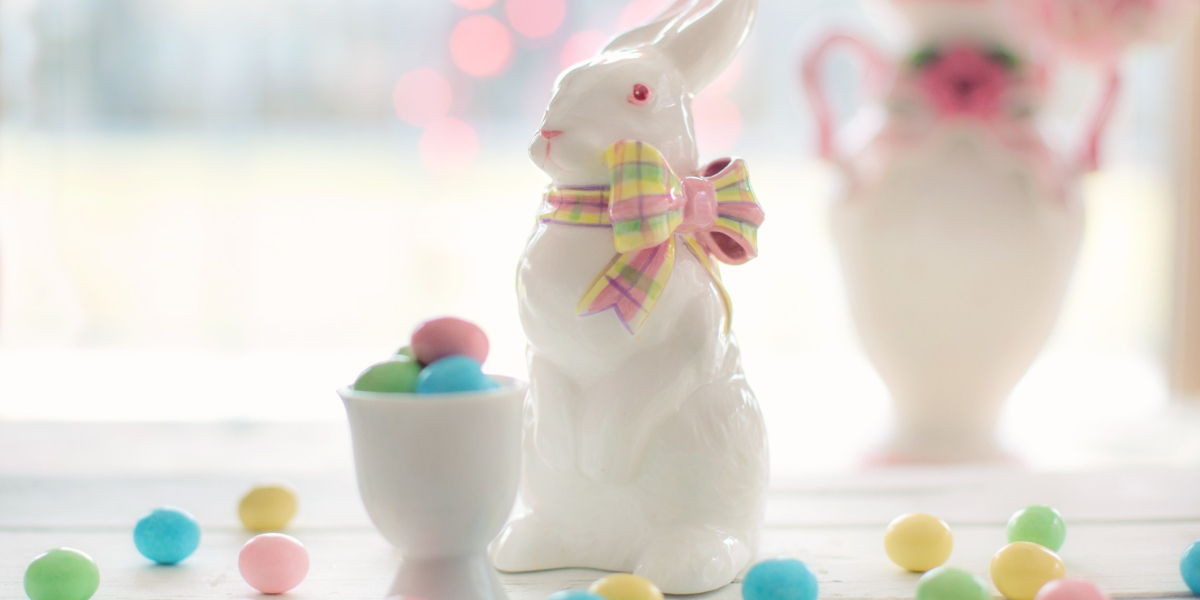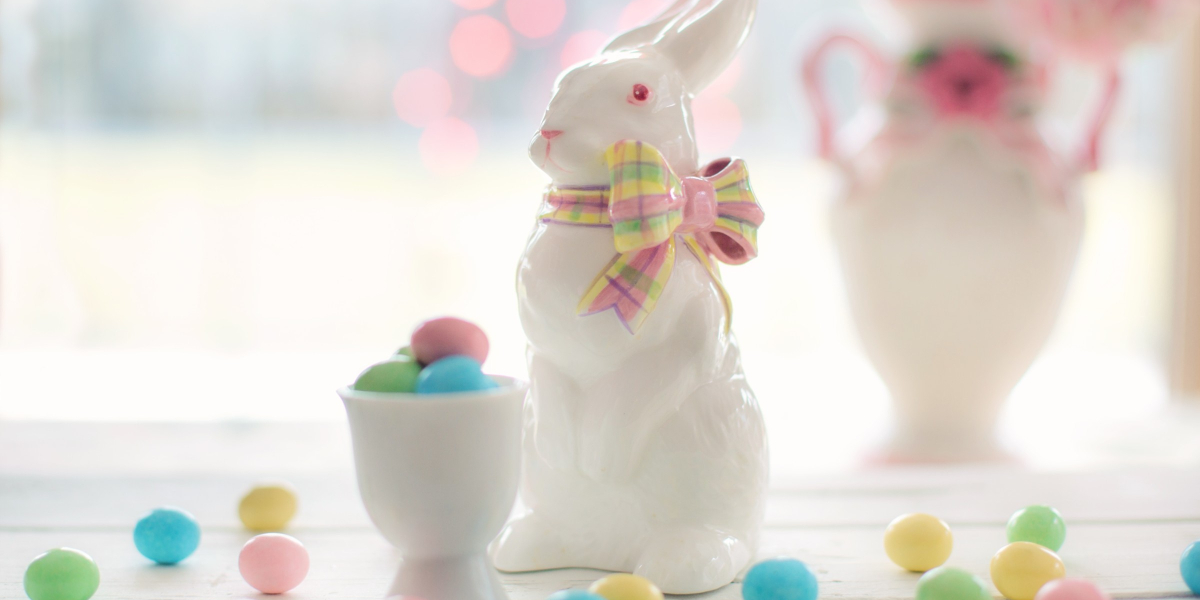 April 6th & 7th
Storybrook Play Cafe will hold their annual Woodland Bunny Brunch & Easter egg hunt on April 6th and 7th from 10 am – 11:30 am.  Visit with the Easter bunny.  Eggs are hidden throughout the play space.  Tickets include egg hunt and waffle brunch. Tickets price range from $15 -$30 according to age.  (see link for details)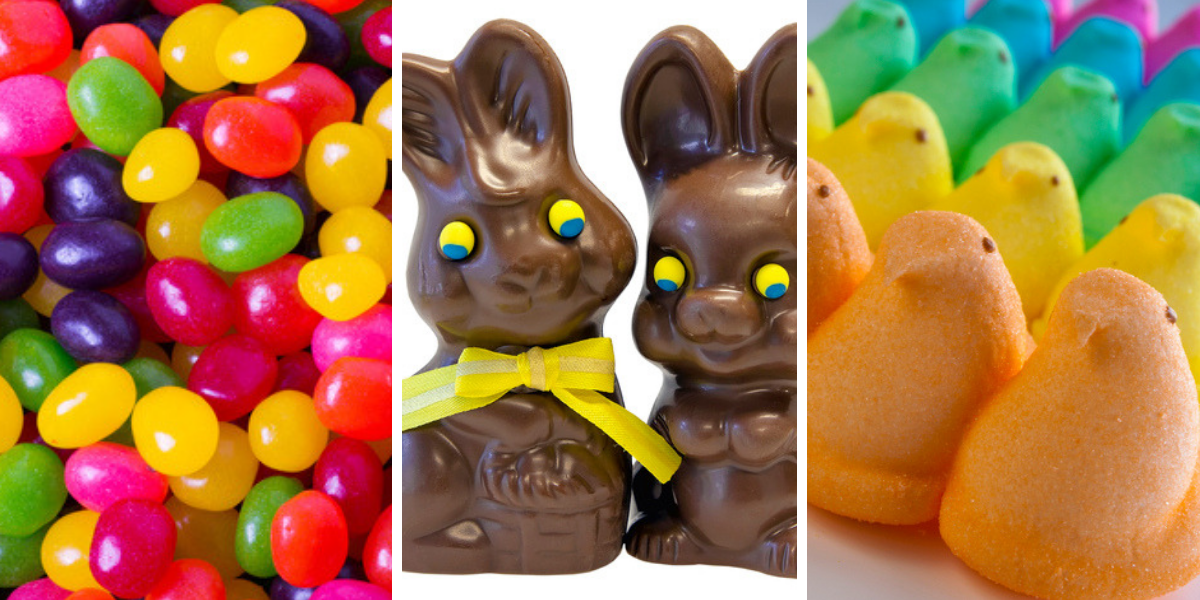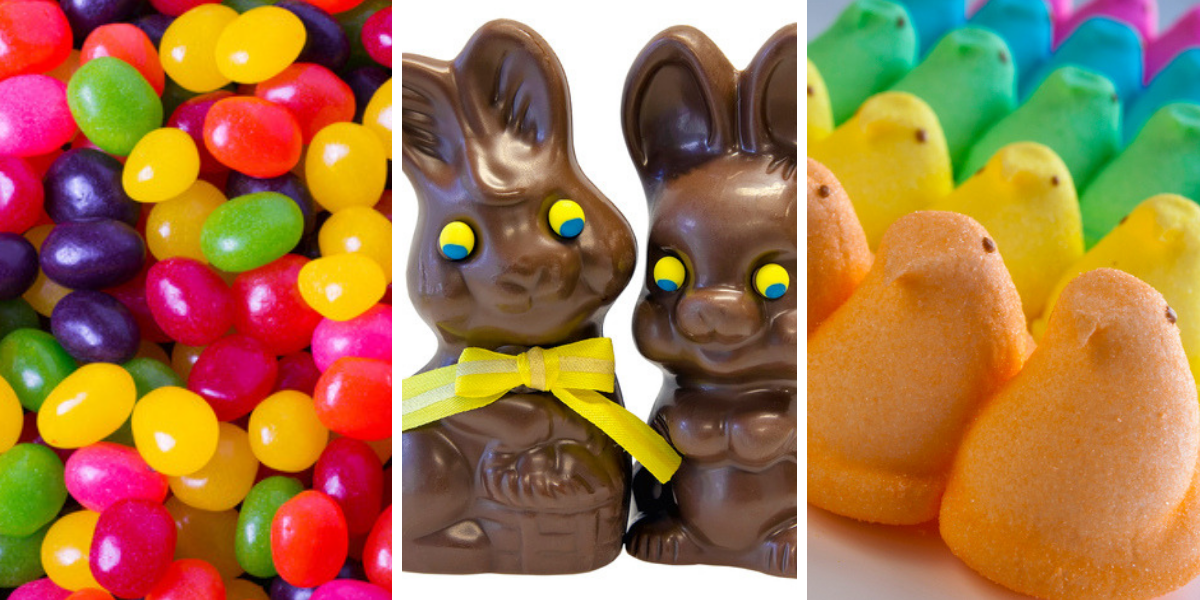 April 11th,12th,13th,18th,19th,20th
Heber Valley Easter Bunny Train    enjoy a 40 minute round-trip train ride with the Easter bunny on board.  Each child will receive an Easter egg.  Be sure to arrive early to enjoy baby animal petting zoo at the depot, and to watch the magician who will be performing 30 minutes before the train departure.  Children 2 & under do not require a ticket.  $5 for children 3 to 11, $15 for ages 12 & over.  See website for tickets, and departure times.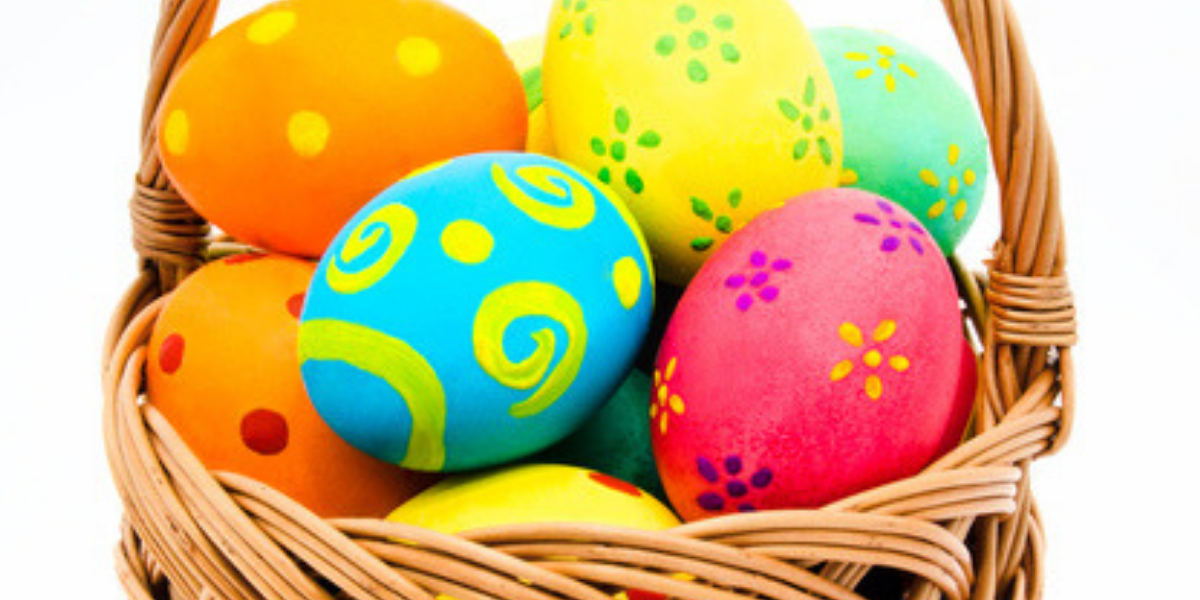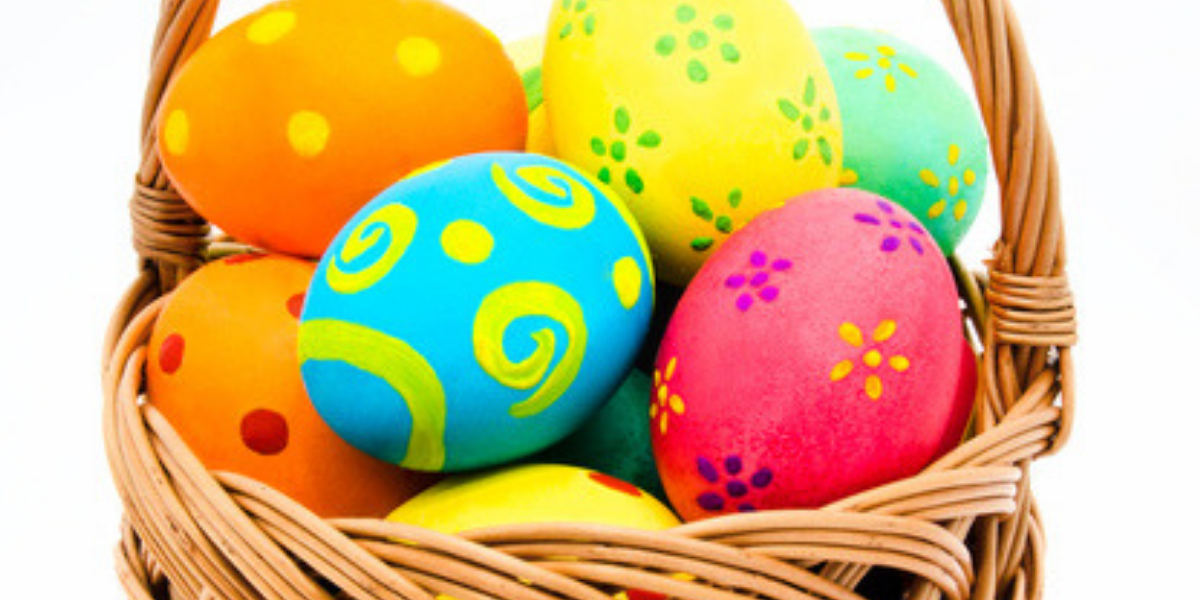 April 13th
Help support the ALS Association Rocky Mountain Chapter at their ALS Spring FUNdraiser & Easter Egg Hunt to raise awareness and funds for Utah families impacted by ALS.  Additional activities include games, prizes, face painting and cotton candy.  Cost is $5 per child or $20 per family.  April 13th from 10:00 am – 12:00 pm.  It will be held at the Murray Park, 296 East Murray Park Avenue. – Pavilion 3.
Christmas Box Village Run  a 5K race to raise awareness and funds to support teens in foster care.  This family friendly event includes a free Kid's 1 K, Carnival, Easter Egg Hunt and Silent Auction.  Held on April 13th at Lakeridge Junior High School, 951 S 400 West in Orem, Utah.
The Utah Food Allergy Network (UFAN) will hold their annual Food Free Easter Egg Hunt for participants who have concerns about food allergies.  Pre-registration is necessary due to a limit of 200 participants, for age 12 & under. Cost is $6 per person.  It will be held at the Southwood Park, 296 East Murray Park Avenue in Murray at 10:00 am on April 13th.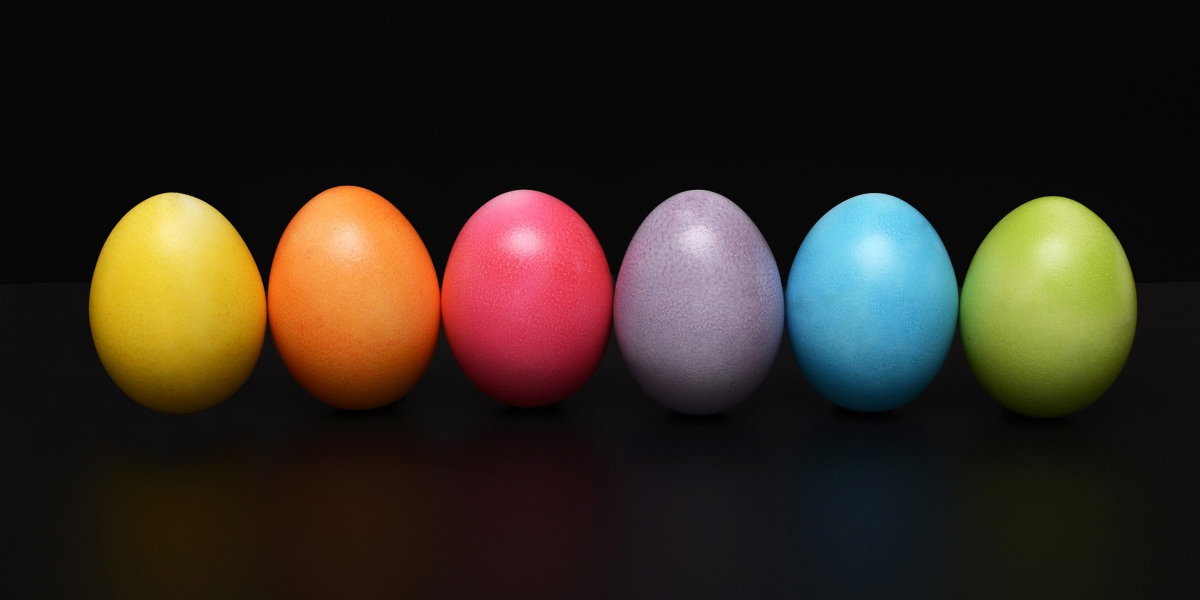 April 19th & 20th
Riverton City Easter Egg Hunt for Kids & Teens Check the website for details.  Night time hunt for teens ages 13 – 18 for candy and cash-filled eggs on April 19th at 9:00 pm.  Be sure to bring your own flashlight and basket.   At the Riverton City Rodeo Arena, 1300 West 12800 South.
On April 20th, children 12 & under will hunt for candy and toy-filled eggs at 10:00 am.  The hunt will take place at the Riverton City Park, 1452 W 12600 S.
West Valley City Parks & Recreation Family Fitness Center Easter Events  The following events being either on the 19th or the 20th, see website for details: Teen Flashlight Egg Hunt, Adult Flashlight Egg Hunt, Outdoor Easter Egg Hunt, Indoor Easter Egg Hunt, Easter Egg Plunge and Breakfast with the Bunny. 5415 West 3100 South, West Valley City.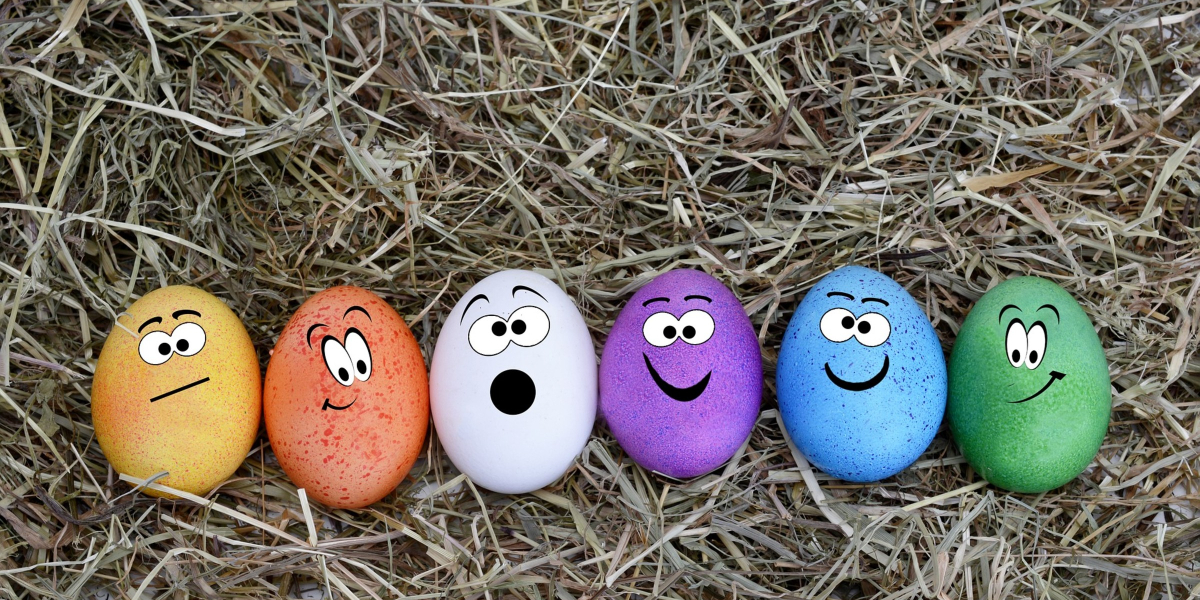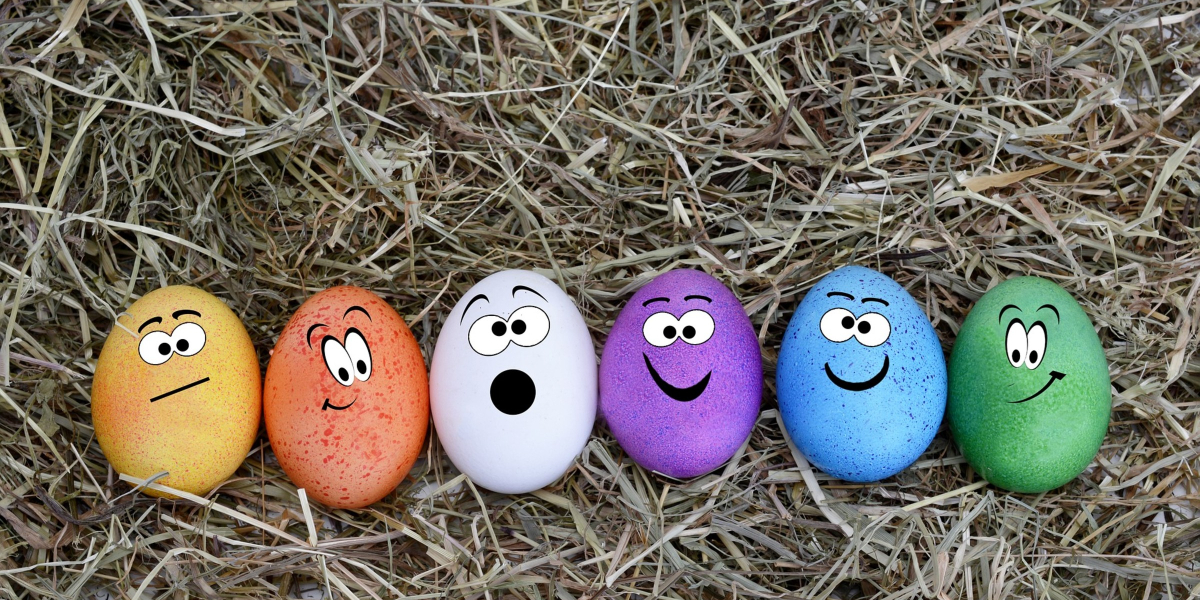 April 20th
Kearns Recreation Center Easter Egg Hunt Ages 2 -10, hunt begins promptly at 9:00 am on the Oquirrh Park Soccer Field at 5670 South Cougar Lane, Kearns.  Call the front desk (385) 468-1715 for questions.
Northwest Recreation Center – Egg Hunt & Egg Dive  Hunt for eggs on land or in the pool.  April 20th, 9:00 am on the NWRC soccer fields for ages 3 -12.  Cost is $3.  From 6:00 – 7:00 pm, diving for eggs will take place at the Northwest Recreation Center Pool.  For ages 3 -12, the egg dive is divided into 4 age groups, and includes a shallow water egg hunt, egg dive, log rolling, in water climbing rock.  1255 Clark Avenue, Salt Lake City.  Call the front desk (385) 468-1305 for questions.
Petersen Family Farm Easter Egg Hunt Hunt for Easter eggs hidden throughout the farm.  Pay $0.50 per egg, you decide how many you want to find.  Be sure to open the eggs before leaving, as some will include passes for educational workshops, gift cards, and other fun prizes.  April 20th, 9 am to 2 pm.  11887 South 4000 West, Riverton, Utah.
Redwood Recreation Center Easter Egg Hunt Bring your own basket, free candy, prizes and meet the Easter bunny, for ages 12 & under. April 20th the egg hunt begins at 9:00 am sharp on the west side of Redwood Recreation Center, 3060 S Lester Street, West Valley City.
South Jordan City Spring Spectacular Meet the Easter bunny at South City Park, 11000 S Redwood Road at 10:00 at the free Easter egg hunt.  Festivities continue throughout the day at the Fitness & Aquatic Recreation Center, including magic shows, face painting, balloon artists, crafts, meet your favorite Mascot at the Mascot Alley, and Easter Pool plunge. See website for times and details.
Thanksgiving Point Easter Eggstreme Egg hunts take place every half hour between 10:30 to 1:00 pm on April 20th at Electric Park.  The Easter bunny will be available to meet and take photos with the children.  Additional activities include jumping on inflatables, face painting, and riding the cow train.  Check website for prices, save by buying tickets in advance.  Activities are scheduled from 10:00 am to 2:00 pm.  3003 North Thanksgiving Way, Lehi.
Wheeler Farm Easter Egg Hunt  Annual Children's Easter Egg Hunt with an option to hunt for eggs on the lawn or in the woods.  Pre-registration is required, and opens on March 20th.   Visit with the Easter bunny and enjoy a wagon ride.  April 20th, 9 am – 2:30 pm.  Wheeler Historic Farm, 6352 South 900 East, Salt Lake City.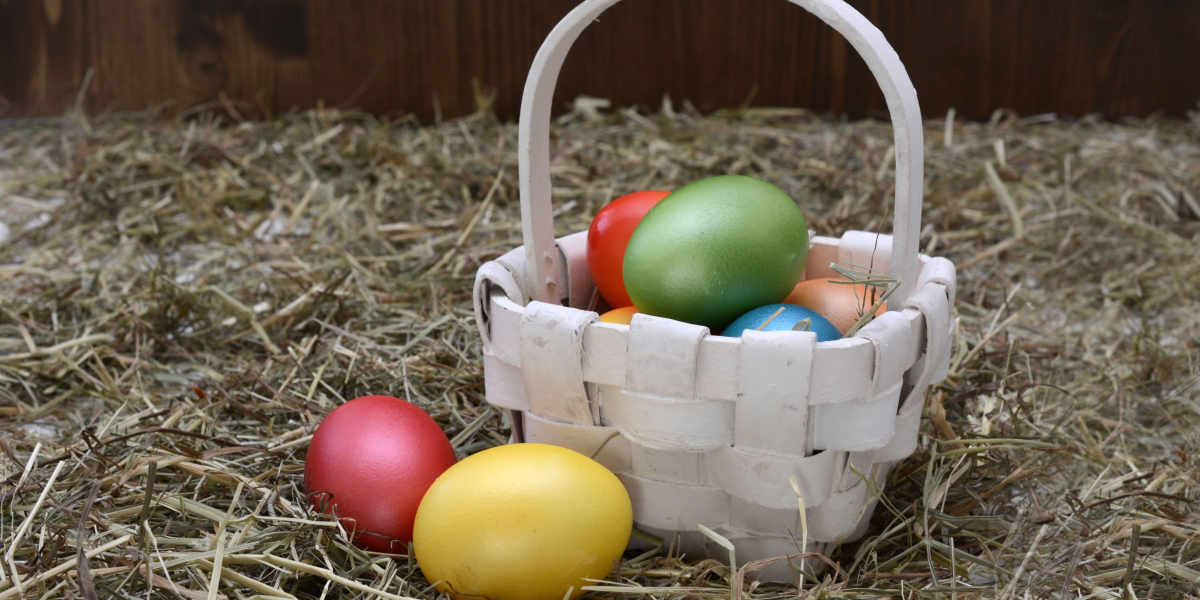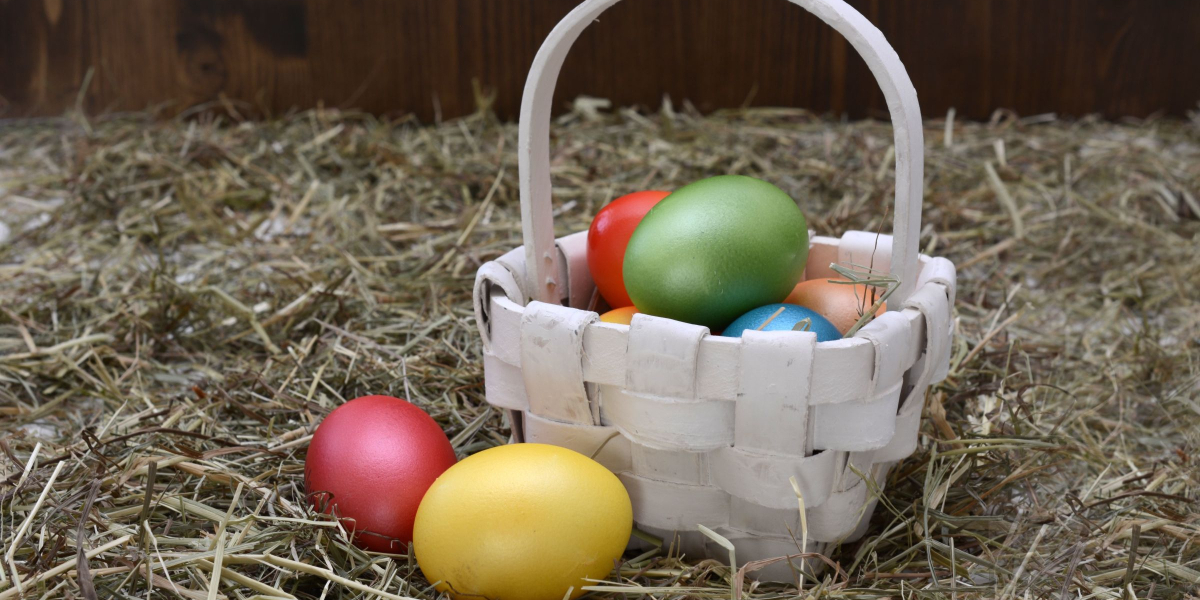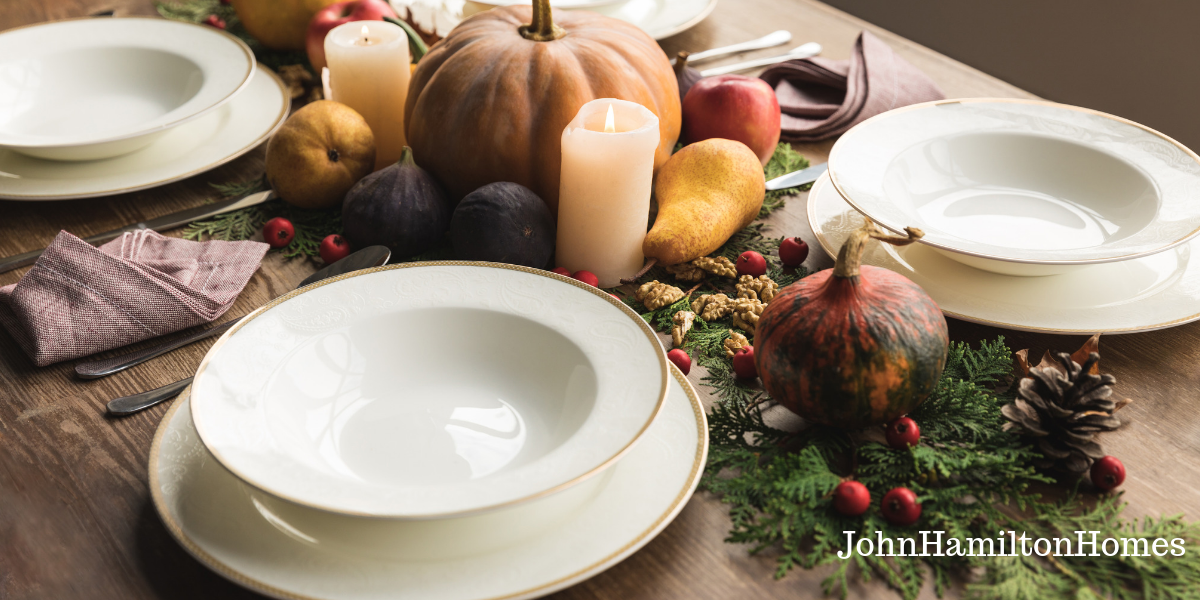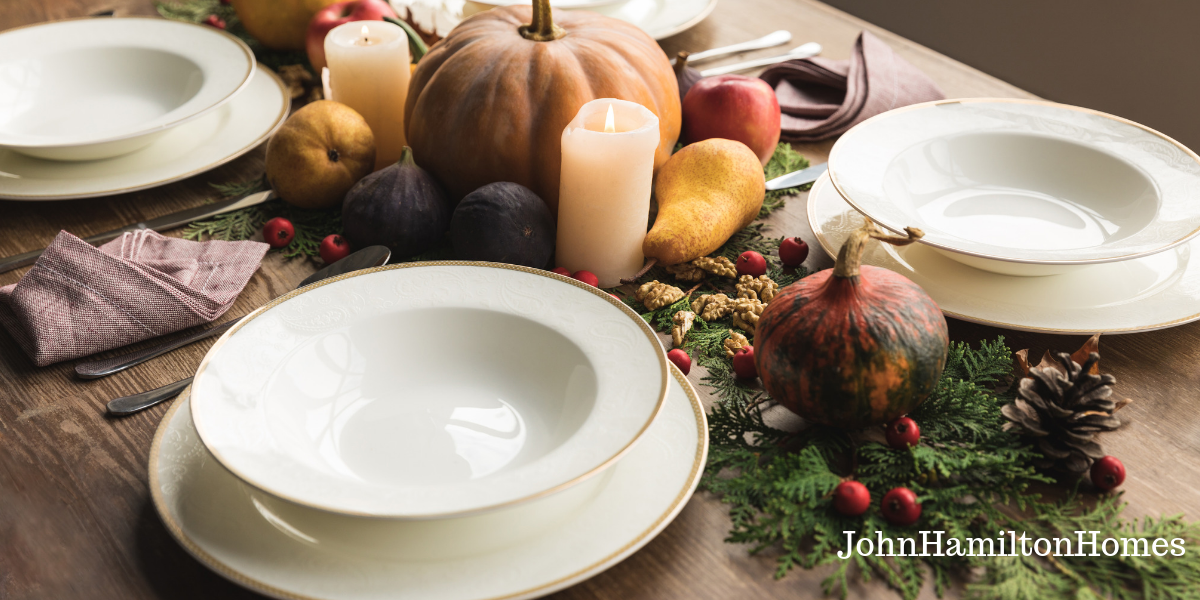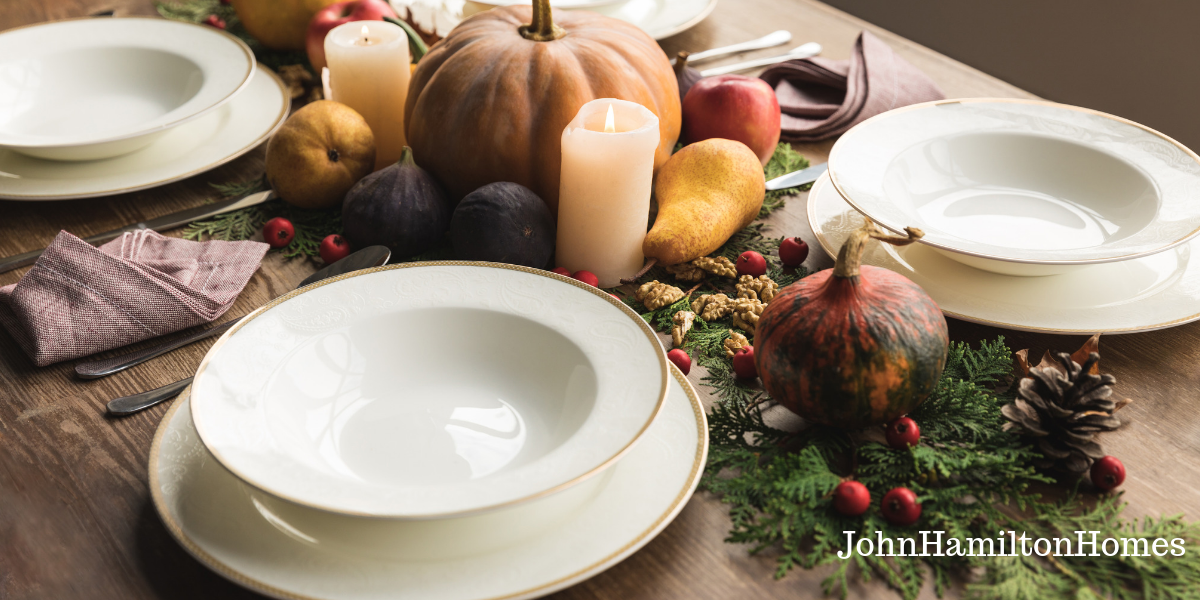 Are you looking for something different to do this Thanksgiving besides cooking all day and eating a big meal?  Whether you are a newcomer to Utah or a lifelong resident, spending the holiday alone or with house full of friends and family; here are some fun ways to celebrate Thanksgiving this year.
Ching Farm Rescue and Sanctuary
The 20th Annual Vegan Thanksgiving Dinner and fundraiser for the animals at Ching Farm Rescue and Sanctuary will be held on Saturday, November 10th at the Wasatch Elementary School, 30 R Street from 5 to 9 pm.  Erika Tymrak, midfielder of the Utah Royals Soccer Team, will be the guest speaker.  Also there will be plenty of great items to bid on during the silent auction.  Buy tickets here 
Utah Food Bank
The Utah Food Bank distributed 39.2 million pounds of food to people facing hunger in Utah during 2017.  Each day, 392,000 Utahans (including many children) are at risk of missing a meal.  You can help support them by donating food, time and/or money.
Donating Food:  There is a virtual food drive on-line where you can fill up a grocery cart with the most needed items – with the added benefit of paying less for the items than you would at retail prices, as well as save on gas and time by doing it on-line.
Time:  Last year, volunteers worked 83,418 hours.  There are lots of opportunities to volunteer time as an individual, family or group at the warehouse.  All volunteers must sign up in advance.  Keep in mind, Thanksgiving is a popular time to volunteer, but volunteers are needed throughout the year.
Money: There are several ways to donate to the Utah Food Bank including cash, donating your used car, employers' matching gifts, and gifts of stocks.  Check their link for further details.
Utah Human Race 5K/10K
You may also want to participate in the 13th annual Utah Human Race on Thanksgiving morning (and burn some calories before your Thanksgiving meal) to support the Utah Food Bank.  Registration Details
Cottonwood Heights Thanksgiving Day 5K
Be part of the longest "running" Thanksgiving Day event.  Strollers and dogs on leashes are welcome.  Commemorative Medals awarded to participants who beat the Mayor to the finish line.  Registration Details
"Thankful 13" Half Marathon / 5K / Kid's Race
Participate in the half marathon, 5k or kid's race on the Jordan Parkway trail in Lehi.  Pumpkin pie, rolls and hot chocolate are available for participants at the end of the race. Registration Details 
Pilgrim 5K
The Pilgrim 5K at Thanksgiving Point is a pilgrim wear costume run which includes their iconic long-sleeved cotton T-shirt and a giant buckle hat or bonnet.  Pilgrim scenes can be found along the course, ending at Plymouth Rock where finishers can feast on pumpkin bars and drink apple cider.  Registration Details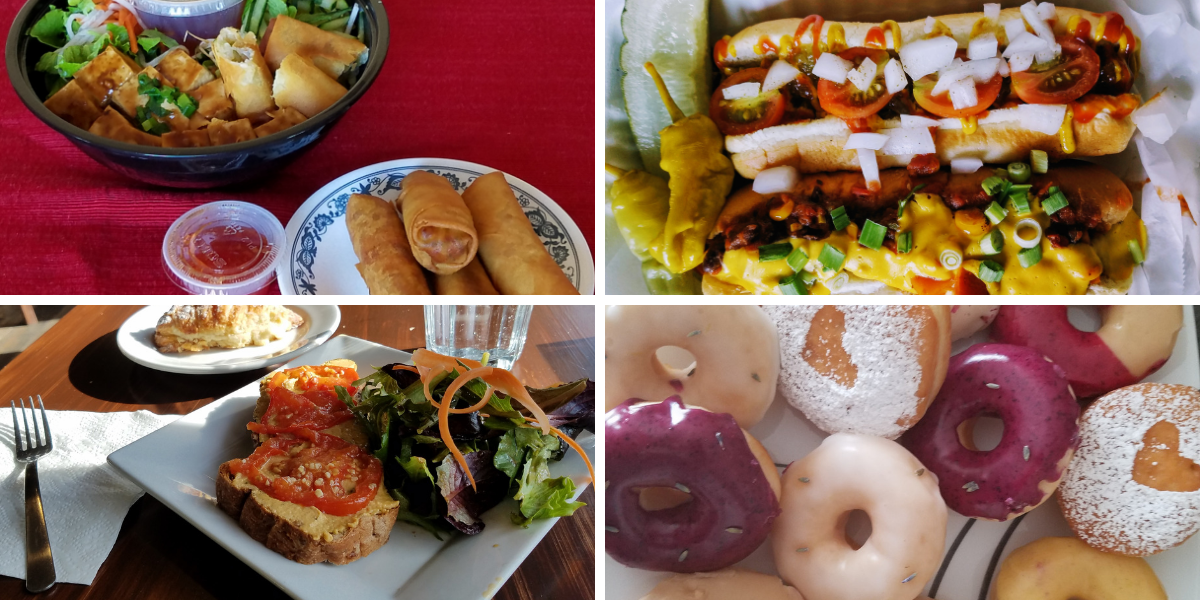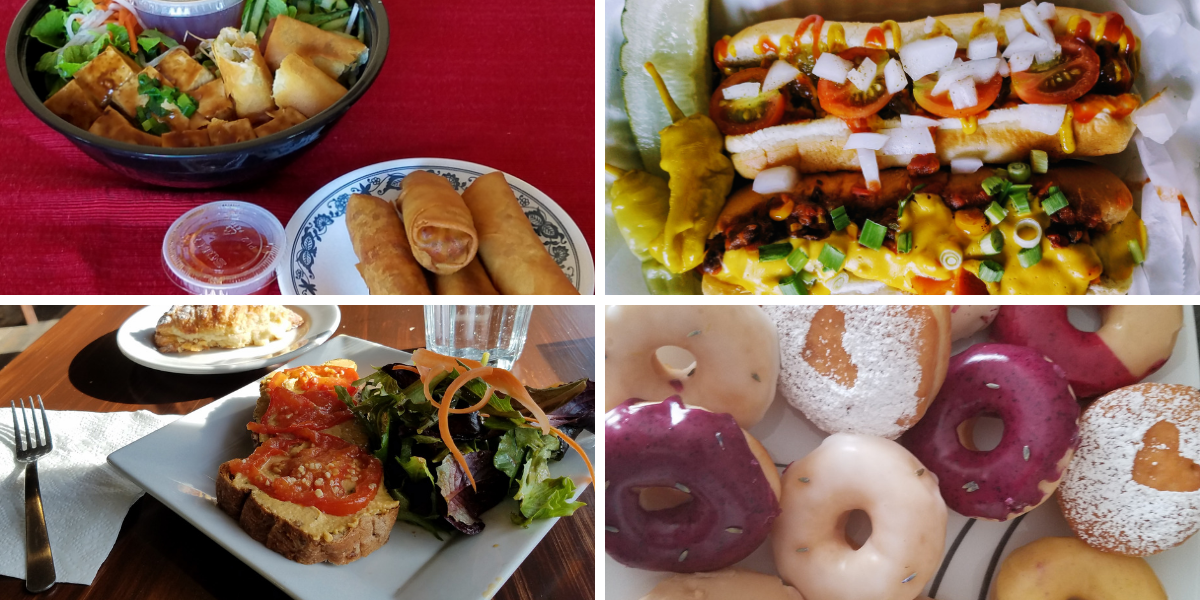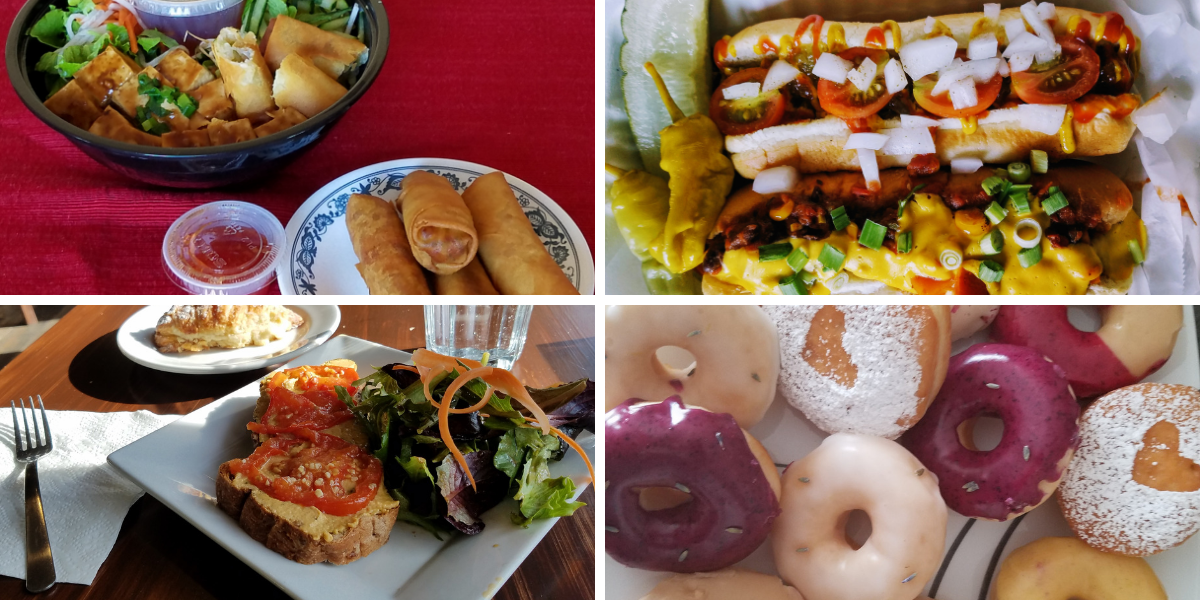 Salt Lake City offers a diversity of vegan restaurants.  If you ever wondered what a vegan eats, the SLC VegFest would give you some ideas.  The 3rd annual SLC VegFest organized by the Utah Animal Rights Coalition (UARC) was held at Salt Lake City Main Library Plaza on Saturday, September 8.  The event offered a kids' area, live music, beer garden, cooking demonstration, a film showing, and expert speakers.
Vegan Panini's, gyros, crepes, ice cream, pastries and much more was available to purchase from food trucks, bakeries and local restaurants.  It was a great opportunity to try many different options all in one place.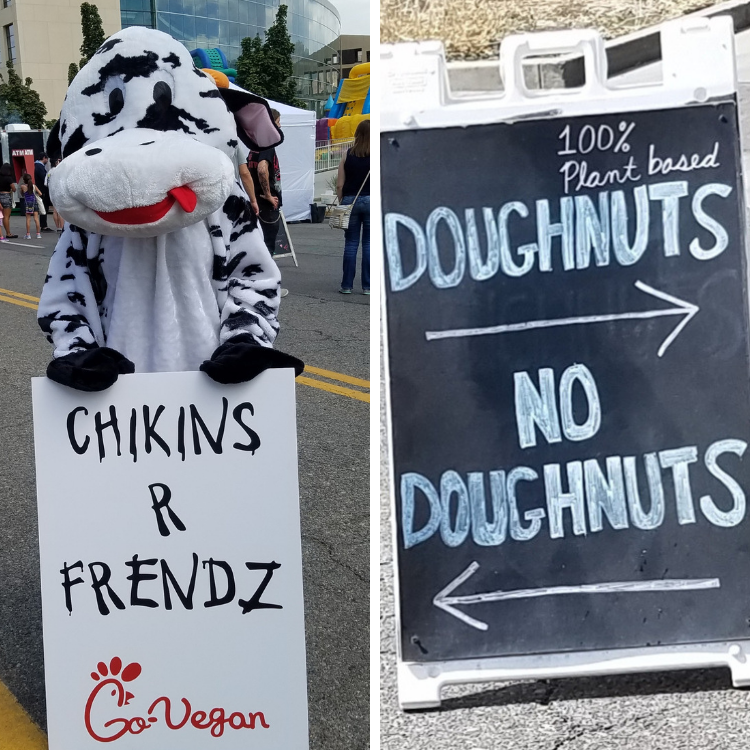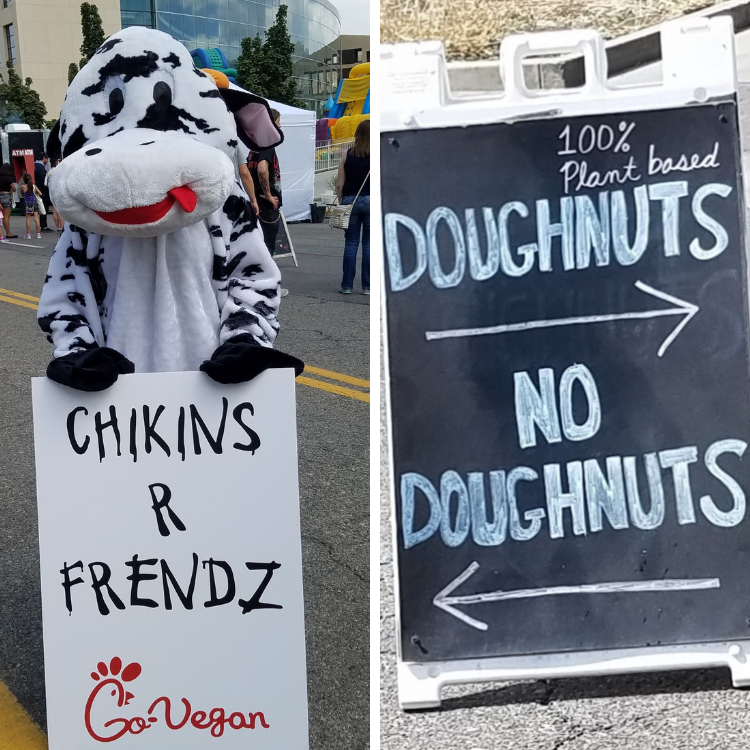 The event is attended by thousands of people each year, and continues to grow.  Many people are interested in learning more about vegan diets, whether for ethical reasons, environmental concerns, or for improving one's health.
A Vegan Kids Panel featuring children ranging in age from 5 to 17 responded to questions about being vegan and how they handle different situations when eating at school, attending birthday parties, social events, and while traveling.  They also shared their experiences when celebrating holidays, such as Halloween and Thanksgiving.  They offered tips about prepping food for the week, and easy food to take on the go.  One of the panelists stated that a friend asked her if she just ate grass.  Although none of the children ate grass, they did share what their favorite foods were, and several stated that they enjoyed preparing food at home themselves.
Whether you prefer American classics, Italian, Mexican, or Asian dishes, Salt Lake City has many vegan options for dining out.  UARC has a free SLC Veg Dining Guide which can be found at many local businesses, or can be downloaded from their website. Their Dining Guide identifies restaurants that are entirely vegan, vegetarian and those are who UARC partners (providing special offers or discounts to UARC members).