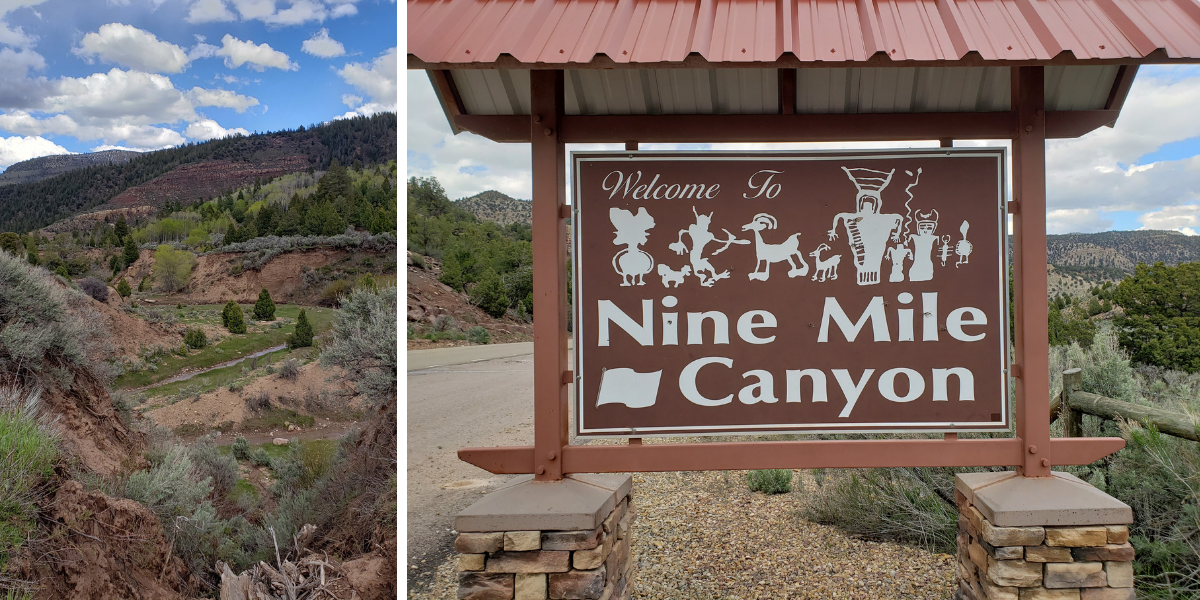 Nine Mile Canyon has been called the world's longest art gallery.  The canyon is actually 46 miles long and is home to the greatest concentration of petroglyph and pictographs in the United States. A petroglyph is an image carved into stone, while a pictograph is a painting using natural pigments on stone.  You may have seen many of these images in National Geographic magazines.  There are over a thousand catalogued sites of Freemont and Ute rock art.  Some panels of rock art can be viewed from just a few feet from the road.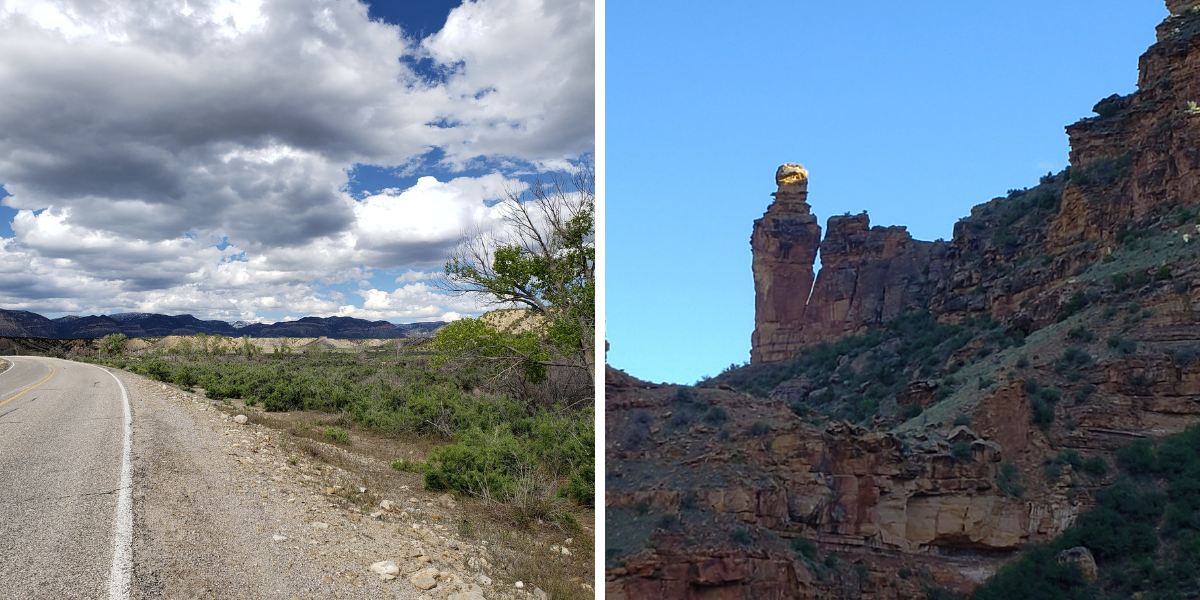 This is a very scenic drive on a paved road.  There are no fees.  There are many dips in the road to permit running water to pass over; it is advisable to avoid on rainy days due to being unable to pass if roads are flooded. There are no services for 75 miles; plan on having a full tank of gas, plenty of water and snacks to eat.
A great place to begin your trip is by visiting the Utah State University Eastern Prehistoric Museum for more information about the history of the people and how they lived.
This Nine Mile Canyon brochure includes a map for a self guided tour.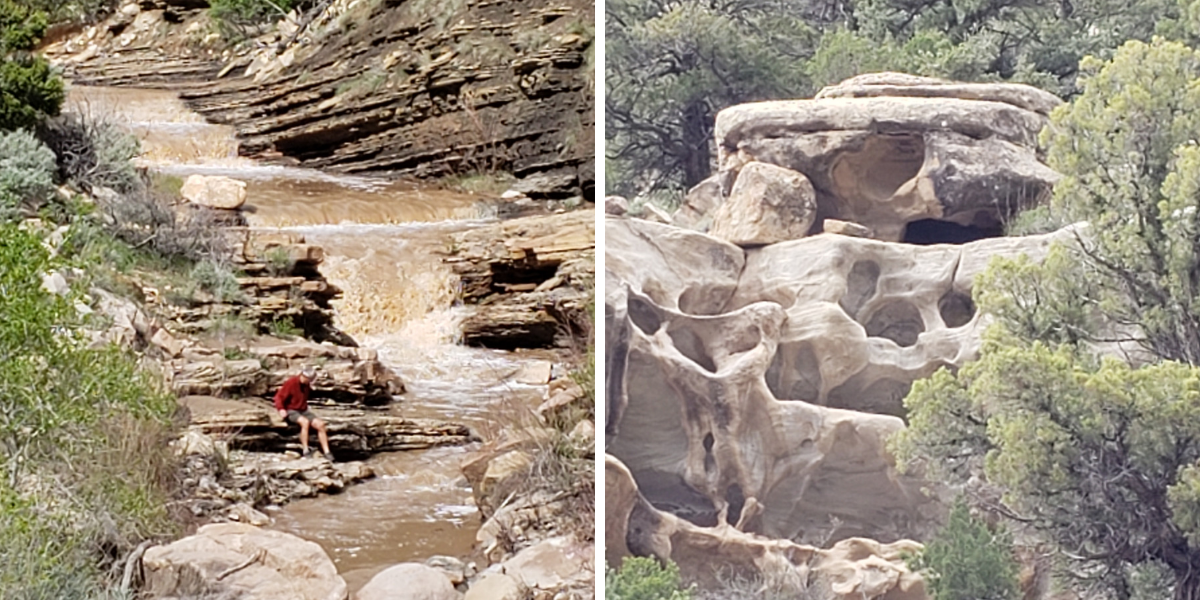 There are pavilion covered picnic tables and toilets at both the Daddy Canyon Complex and the Cottonwood Glen Picnic Area.  There is no water for washing or drinking.
The mile markers cited on the tour brochure can be a little off, but there are small signs to help you identify the sites.
Approximately half way through the Canyon you will pass the ghost town of Harper.  It was once a stagecoach stop along the route between Price and the Uintah Basin.
The public lands in Nine Mile Canyon are closed to camping.  The Nine Mile Ranch Bunk and Breakfast operates a private campground that is open year round.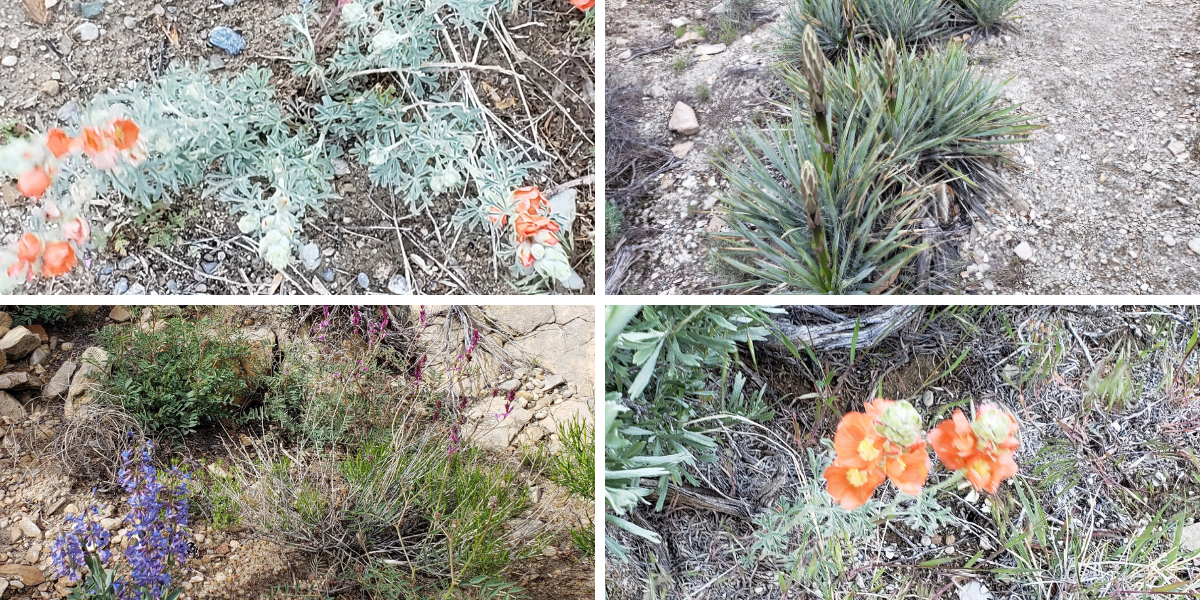 Driving Directions:  Approximately 125 miles from Salt Lake City, take I-15 to the Manti/Price exit 258.  Travel on US Highway 6 to Price exit 240.  Continue through Price for 7.5 miles into Wellington.