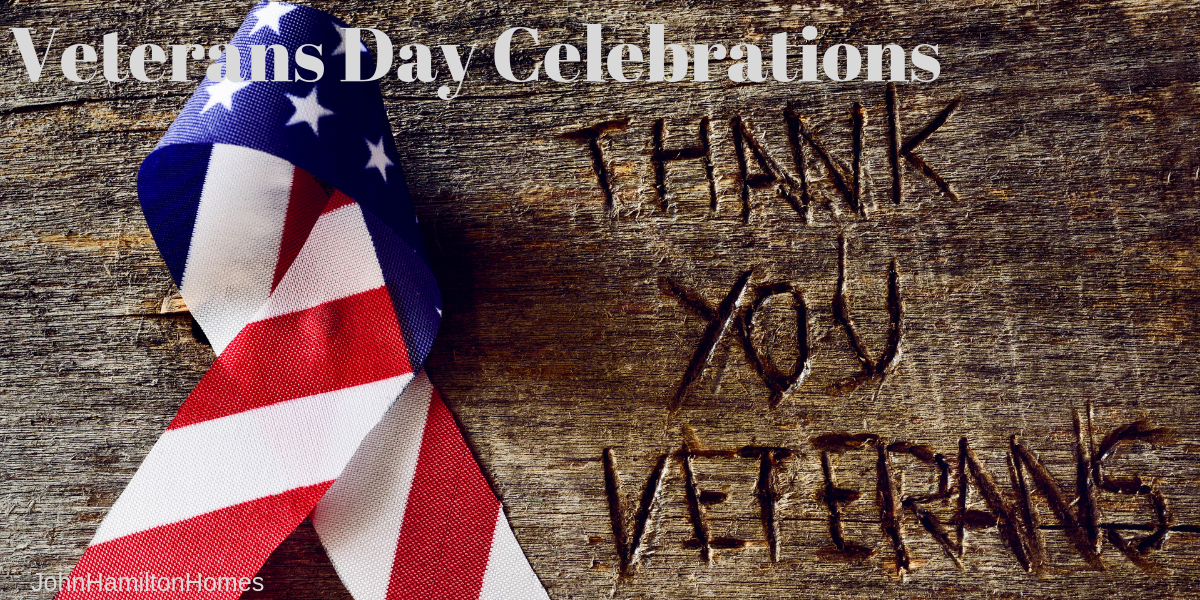 For some, there is confusion on what we are honoring on Veterans Day, Memorial Day and Armed Forces Day.  Armed Forces Day is observed on the 3rd Saturday of May to recognize men and women are serving in the Armed Forces in the present time.  Memorial Day, also known as "Decoration Day" is observed on the last Monday of May to honor the men and women who died while serving in the U.S. military.  Veterans Day is observed on November 11th annually to honor all military veterans who have served during peace time or at time of war in the United States Armed Forces.
Veterans Day was initially called "Armistice Day" and was to honor veterans of World War I.  On November 11, 1918 at 11 AM, a temporary cessation of hostilities between the Allied nations and Germany went into effect.  A year later in 1919, President Wilson proclaimed November 11th as the first commemoration of Armistice Day.
In 1938, Congress made Armistice Day a legal holiday to be celebrated on November 11th each year to honor the veterans of World War I.  The Act of 1938 was amended in 1954 by replacing the word "Veterans" for "Armistice" to honor all American veterans.
Veterans and non-veterans are able to take advantage Free Admission Day  at the National Parks on Veterans Day.
Additionally many restaurants and other businesses offer discounts or free Veterans Day deals.
Local events in Salt Lake County recognizing our servicemen and women include:
Draper City –  Veterans Day Ceremony Friday, November 9th 11:00 AM to 11:30 AM
Magna City –  Veterans Day Parade  Sunday, November 11th 11:00 AM Magna Elementary School, 3100 South 8500 West.
Utah PTA/National Guard Annual Veterans Day Concert at the Tabernacle on Temple Square, Saturday, November 10th  at 7:00 PM
University of Utah's 21st Annual Veterans Day Commemoration Ceremony Schedule of Events
West Valley City – Dinner and Veterans Day Program  Monday, November 12th 5:30 PM at the Utah Cultural Celebration Center, 1355 West 3100 South  West Valley City
"As we express our gratitude, we must never forget that the highest appreciation is not to utter words, but to live by them."  – John F. Kennedy