White Pine, Red Pine Lake and the Maybird Gulch Trail each start at the same trailhead.  The Maybird Gulch Trail is the path that is least travelled, but offers solitude along with stunning scenery.  No fees or permits are required.  It is a watershed area and no dogs are permitted.  The hike is best during the summer and fall, as snow will be in the higher elevation into mid-June.
The trail is a dirt path with rocks and has an elevation gain of approximately 2,000 ft.  It is excellent hike for birding, photography, wildflowers, wildlife and to see fall colors.  Aspen and evergreen trees offers some shade, but be sure to bring plenty of water and wear clothing that will offer protection from the sun.  There are three small lakes, but no wading or swimming is permitted in the watershed lakes.
How to get there
Drive up Little Cottonwood Canyon for 5 ½ miles.  The turnoff is on the south side of the road right after the "White Pine Slide Area" sign.  There is a restroom at the beginning of the trailhead.  A quaint footbridge gets you across the Little Cottonwood Creek.  The trail gradually climbs to follow an old four wheel drive road, which is now closed to motorized vehicles.  The old road is now a wide trail and after about a half-hour from Cottonwood Creek the trail splits and takes a sharp left to the White Pine drainage. Take the right trail west toward the Red Pine drainage, as the trail climbs a bit south before crossing the wood bridge over the stream.
The trail then gradually climbs as it traverses west and you enter the Lone Peak Wilderness area, offering some marvelous vistas of the Salt Lake valley to the west. The trail then steepens and finally reaches the Maybird Gulch turnoff to the right where the trail converges with the Red Pine stream, and you there's a small bridge to the right which takes you to the Maybird Gulch trail. If you happen to miss the bridge and get to the mine tailings just above the junction, just head back a few minutes and you'll find the bridge.
You will enjoy the solitude of the Maybird Gulch trail, it's easy to follow as it winds its way to the west and south into the Maybird Gulch drainage. You will start to hear the birds and notice the abundance of wildflowers. When you get to the lakes, you will have stunning views of the Pfeifferhorn, which is the fifth highest peak in the Wasatch Range at 11,325 feet.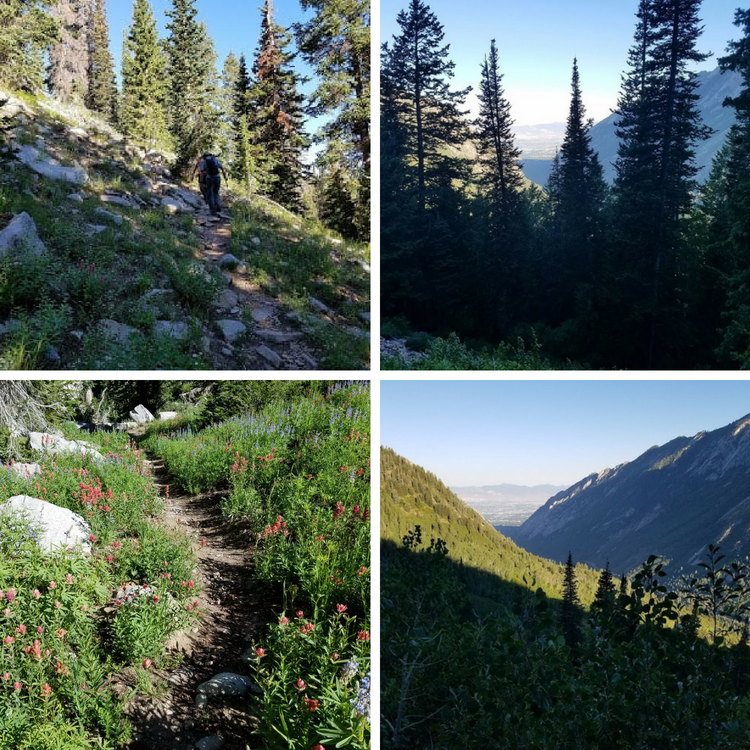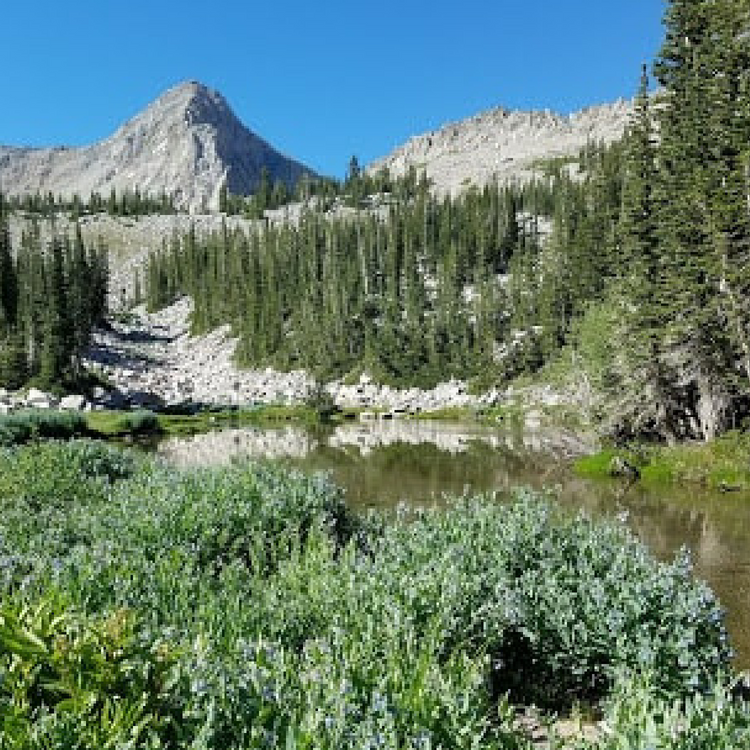 Other interesting hikes:
Ogden's Waterfall Canyon Trail
Moonshine Arch – Hidden in Plain Sight
Fall Foliage Makes the Wind Cave Trail a Colorful Hike
Cascade Springs – Accessible Nature Walk
Take a Seat on the Living Room Hiking Trail