Enjoy a scenic hike on the Diamond Fork Hot Springs Trail, and take a leisurely soak in the hot springs before heading back.  It is a 4.5 miles in and out trail with a gradual elevation gain of approximately 700 feet.  The trail is mostly shaded and runs alongside the water.  Listening to the sounds of the running water and the birds singing makes it a very pleasant walk.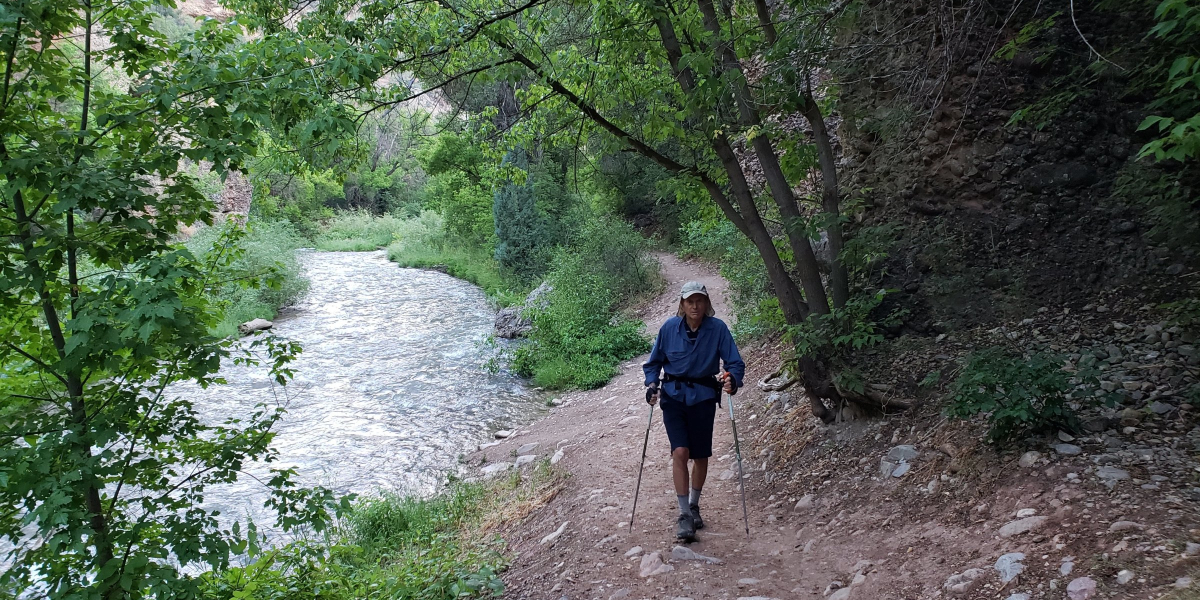 When you reach the bridge, you are approximately half way to the hot springs.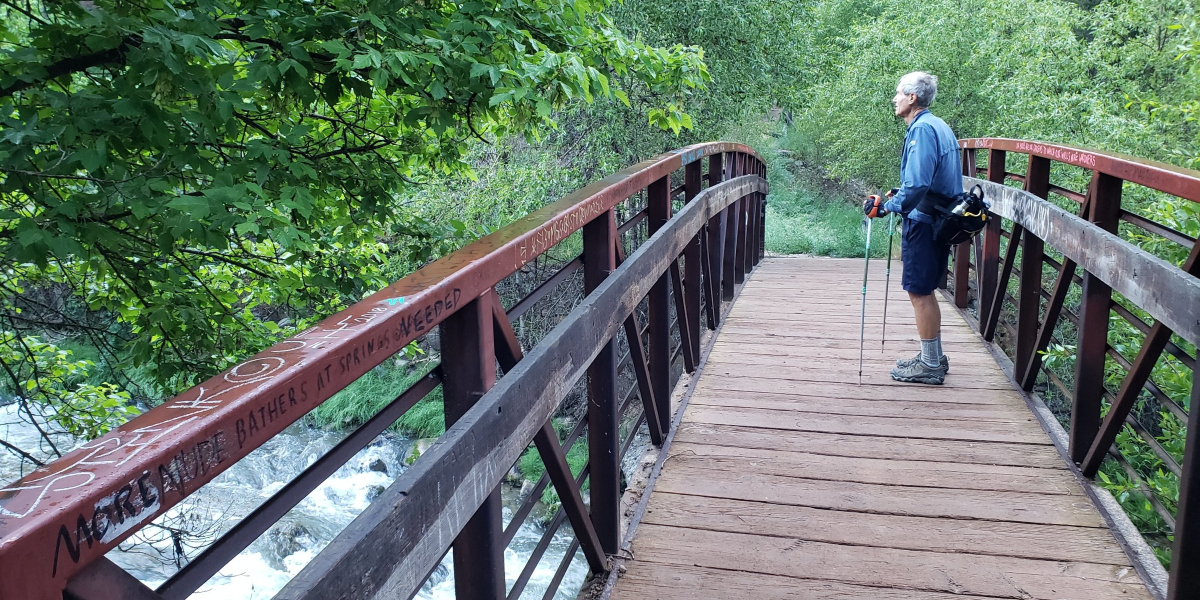 As you get closer to the hot springs you will begin to smell sulfur.  The main pools are below the first waterfall.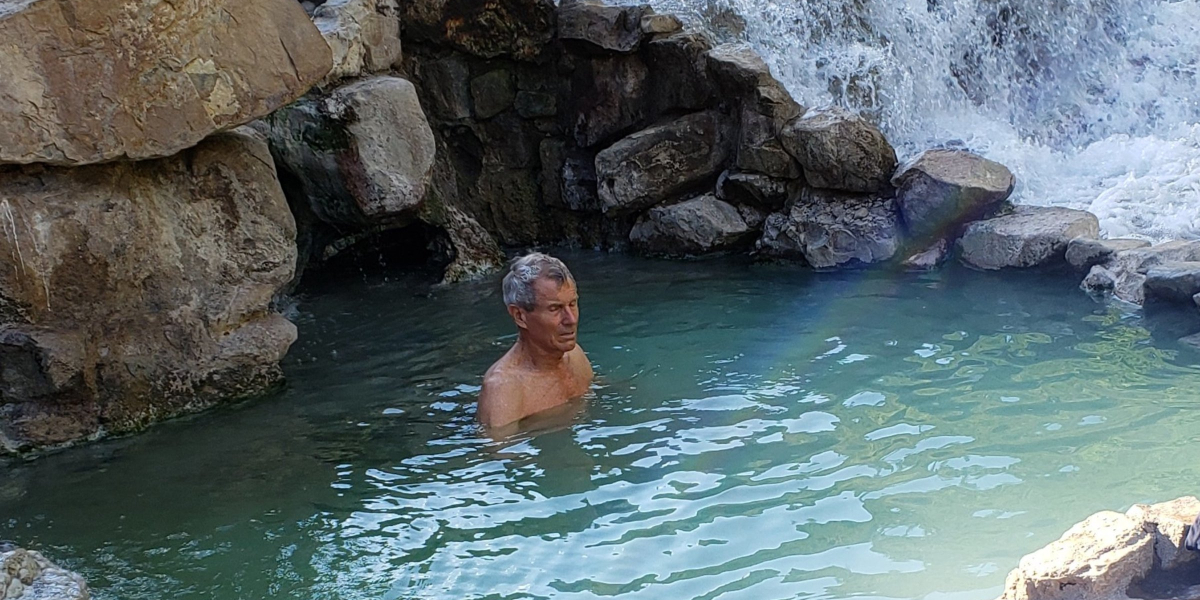 A second waterfall is located just a short way above the first one.  There are two soaking pools along the stream between the first and second waterfall.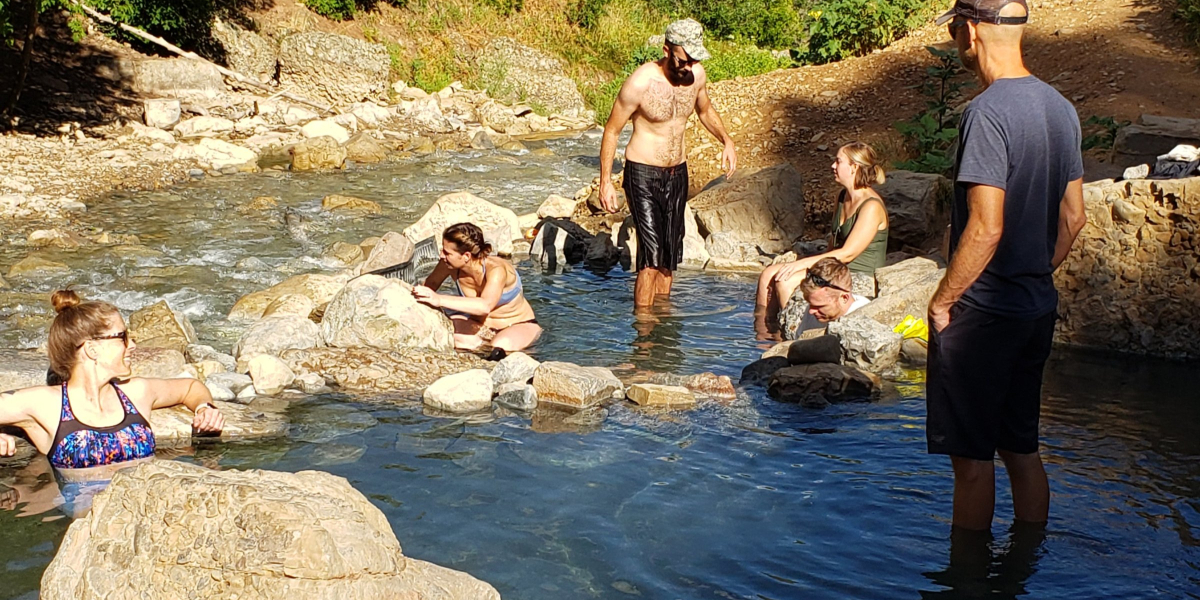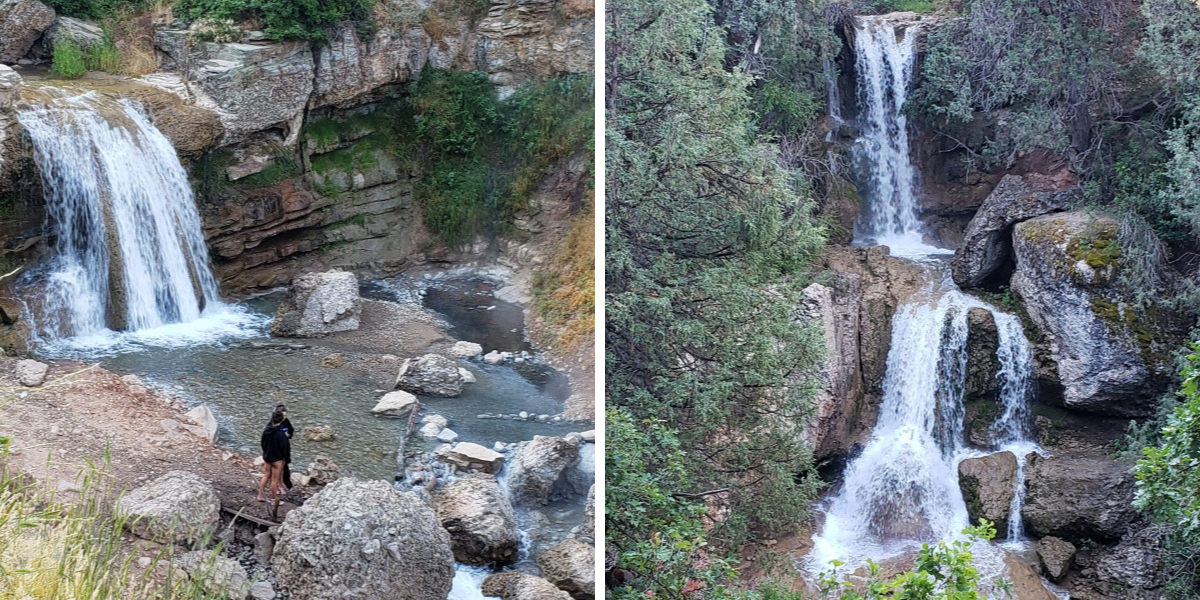 Dogs are permitted on the trail, but must be kept on a leash.  Dogs are not permitted in the hot springs.  There are no fees to park or to use the hot springs.
Be aware that rattle snakes as well as non-poisonous western hognose snakes aka "blow snake" may be found on or near the trail or by the hot springs.  It is best to ignore them and they will ignore you.
It is important to not leave food or garbage on the trail, because it will attract rodents, which then attracts the snakes.  Please be sure to carry out everything you bring in.
Another option for picnicking would be to stop at the Red Ledges Picnic Area (approximately 3 miles south of the 3 Forks Trailhead parking lot). It offers picnic tables, grills and restrooms.  There are also red rock formations and an arch created by wind and water to explore.
Click for information about campgrounds. 
Directions:  It is approximately a one hour drive south of Salt Lake City.  Take the Spanish Fork Exit 257 off of I-15, and head east on Hwy 6 for 11 miles. Turn left for the Diamond Fork Campground.  Continue driving for 9.9 miles to the parking lot for the 3 Forks Trailhead.  The trail starts at the gate near the restrooms.
Additional hikes you may enjoy: 
Take a Seat on the Living Room Hiking Trail
Ogden's Waterfall Canyon Trail
Moonshine Arch – Hidden in Plain Sight
Fall Foliage Makes the Wind Cave Trail a Colorful Hike