As you walk through the gate at the Provo Pioneer Village, you will be greeted by friendly docents wearing period costumes, who will take you on a tour traveling back in time to how the early pioneer settlers lived, worked and played.  The village includes artifacts and original structures built by these pioneers dating back to 1849. The homes were tiny when compared to modern standards, but were filled with essentials to survive harsh conditions using their skills and grit.
Other structures to tour include a one room schoolhouse, blacksmith shop, wood shop, ox shoeing stock, granary, corn crib and more.  While visiting the General Store, you can purchase pioneer souvenirs or a treat to eat.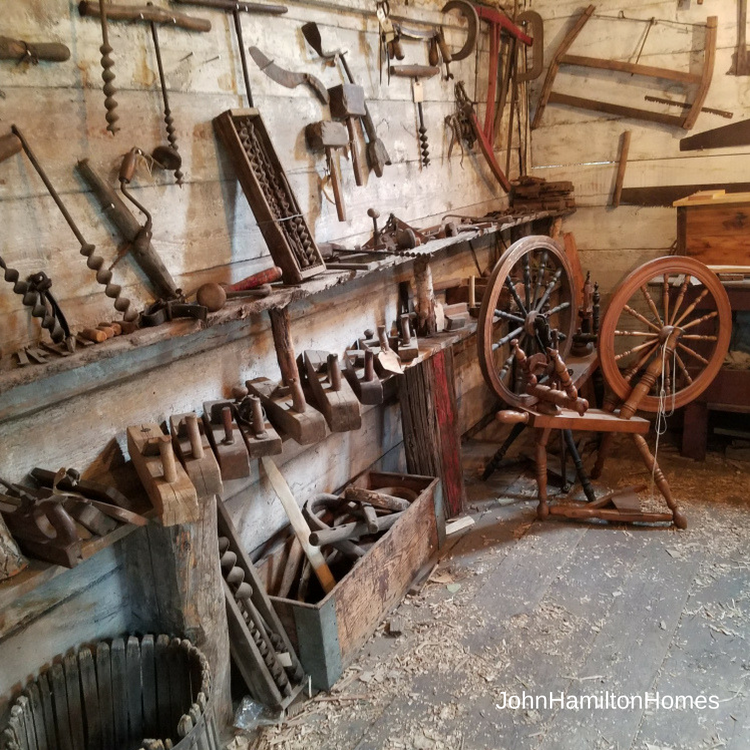 Although some of the exhibits are roped off to preserve fragile artifacts, there are several hands on experiences for the children.  Be sure to pick up the scavenger hunt sheet as you begin the tour to ensure that you understand what each item is and how it was used.  A trunk full of clothes is available for children to dress up for selfies, and they can experience the games pioneer children played, including the climbing bear, ring toss, and hoop and stick game.  They can also test their balance using short stilts.
This Saturday, June 9th from 10 am to 2 pm, the Provo Pioneer Village will have a Craft Fair with demonstrations by Carpenters, Wheelwrights, Blacksmiths, Spinners, Weavers, Musicians, Rope makers and others.  For information on additional scheduled demonstrations and activities, check their calendar of events.
There is no charge for admission, but donations are greatly appreciated.  Although there are posted Hours , it may be possible to schedule a visit for special occasions or large groups at a time outside of their posted schedule.  The Provo Pioneer Village is 600 North 500 West in Provo, Utah.