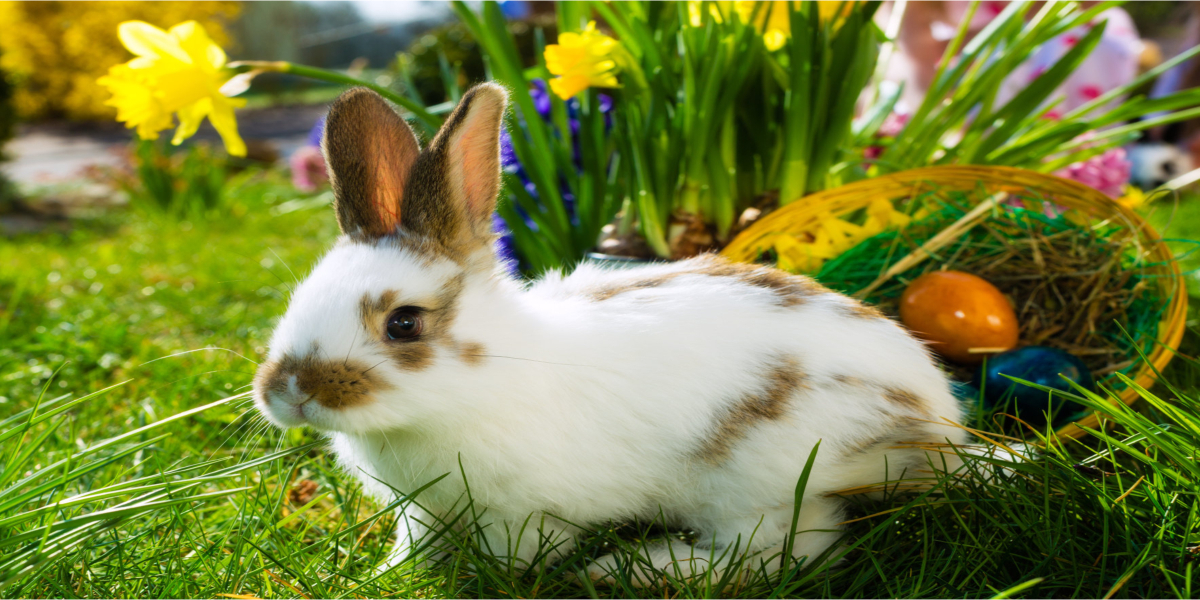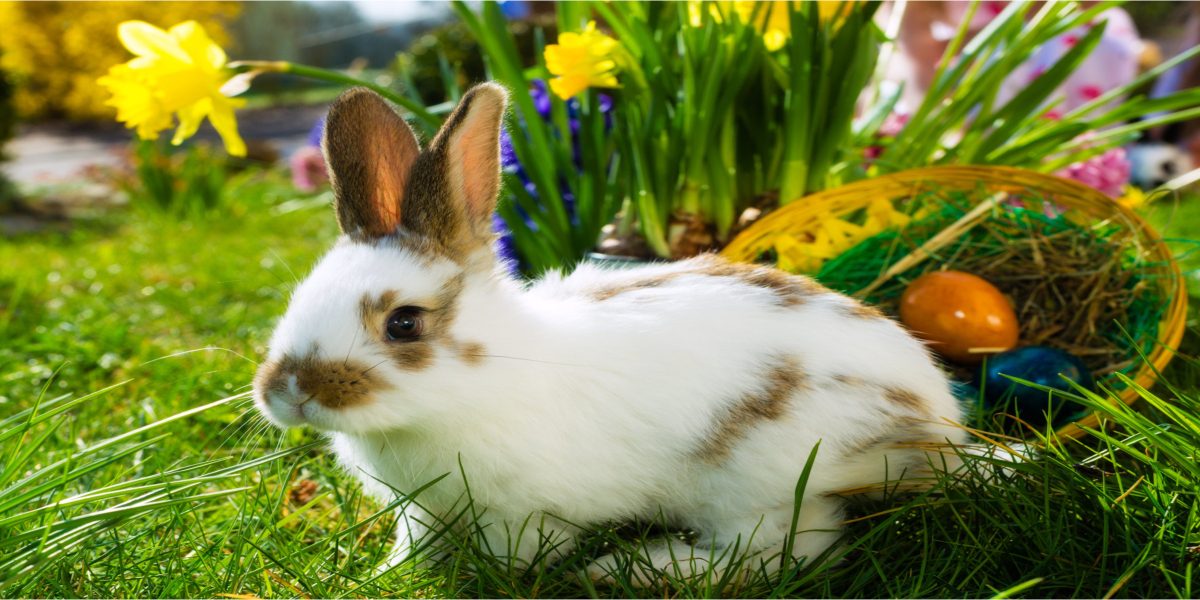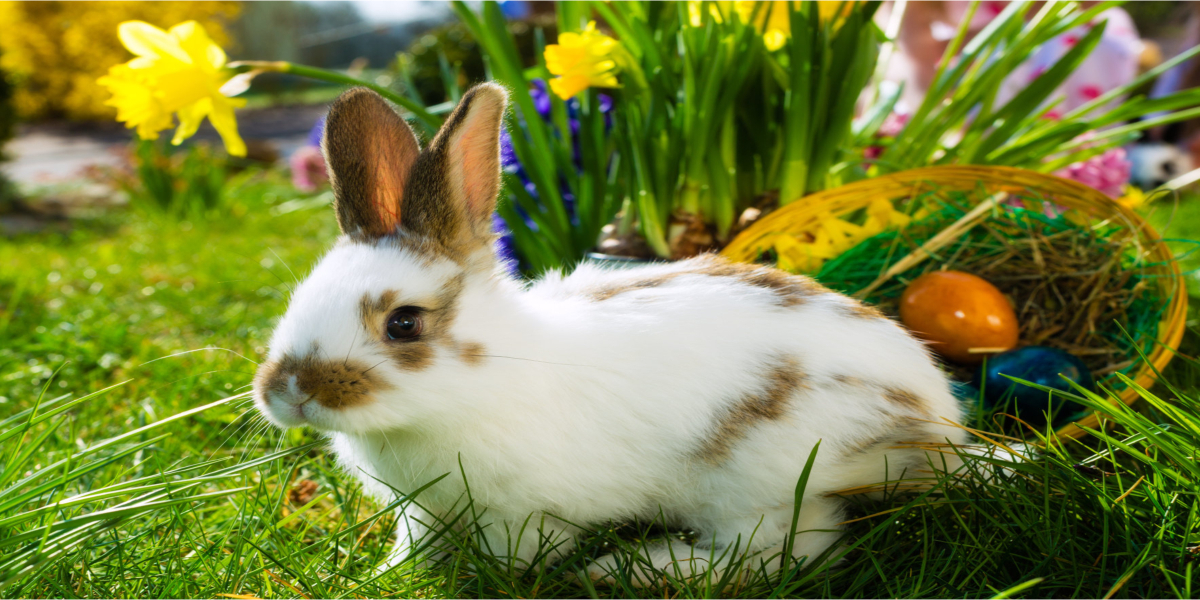 The search is on for Easter eggs and hunting for them will be on land and under water, in the morning and after dark.  While some events are free and do not require registration, other events do require advance tickets and will sell out in advance.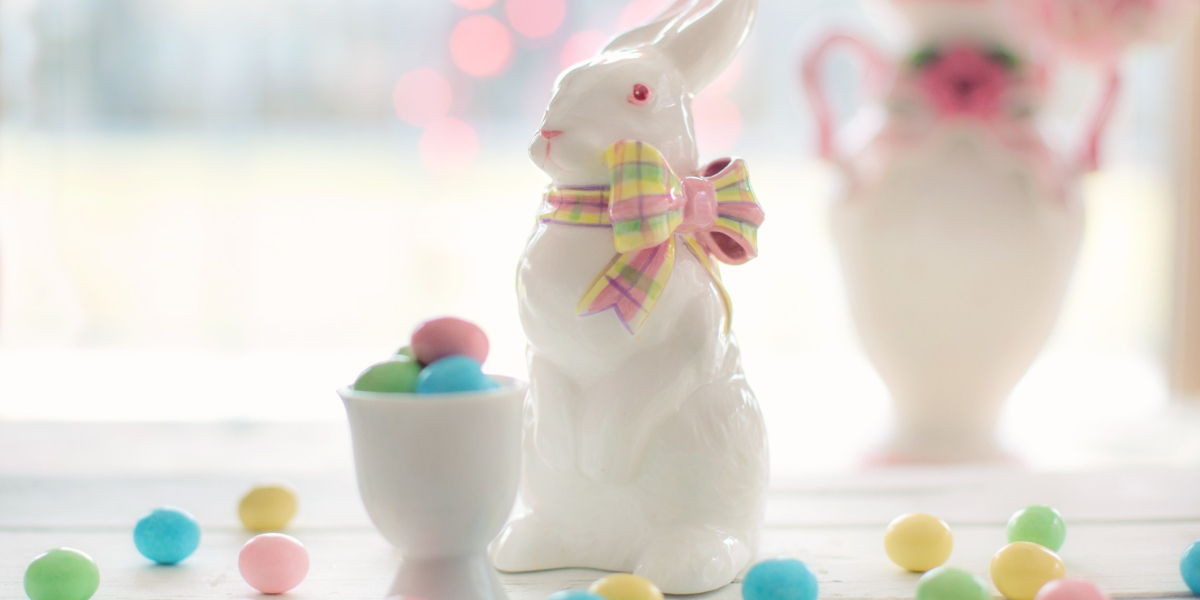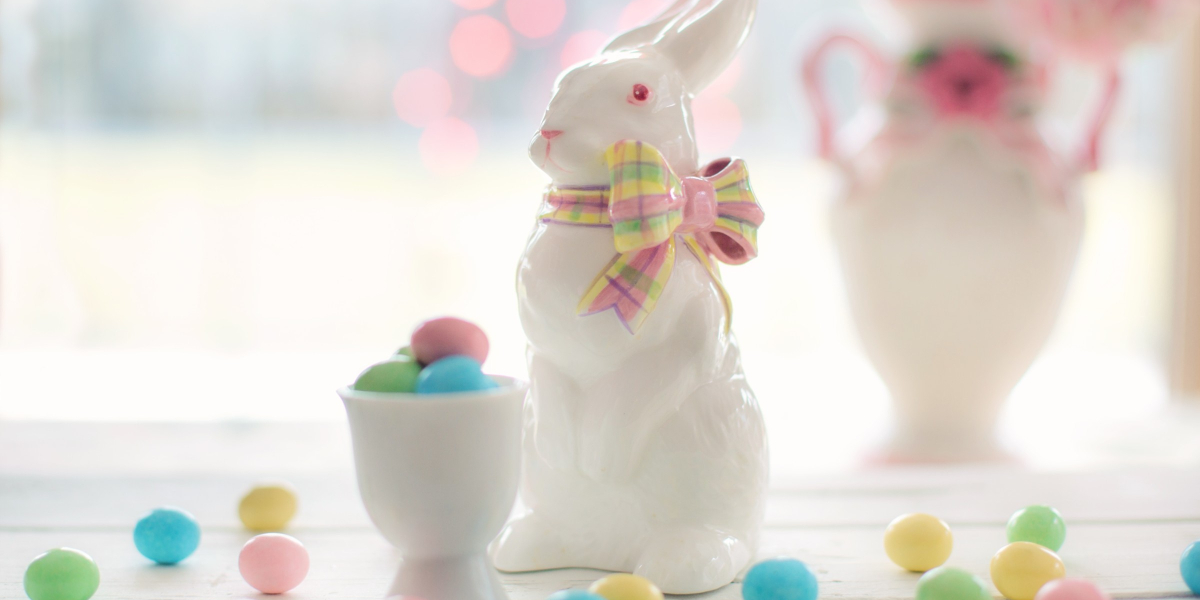 April 6th & 7th
Storybrook Play Cafe will hold their annual Woodland Bunny Brunch & Easter egg hunt on April 6th and 7th from 10 am – 11:30 am.  Visit with the Easter bunny.  Eggs are hidden throughout the play space.  Tickets include egg hunt and waffle brunch. Tickets price range from $15 -$30 according to age.  (see link for details)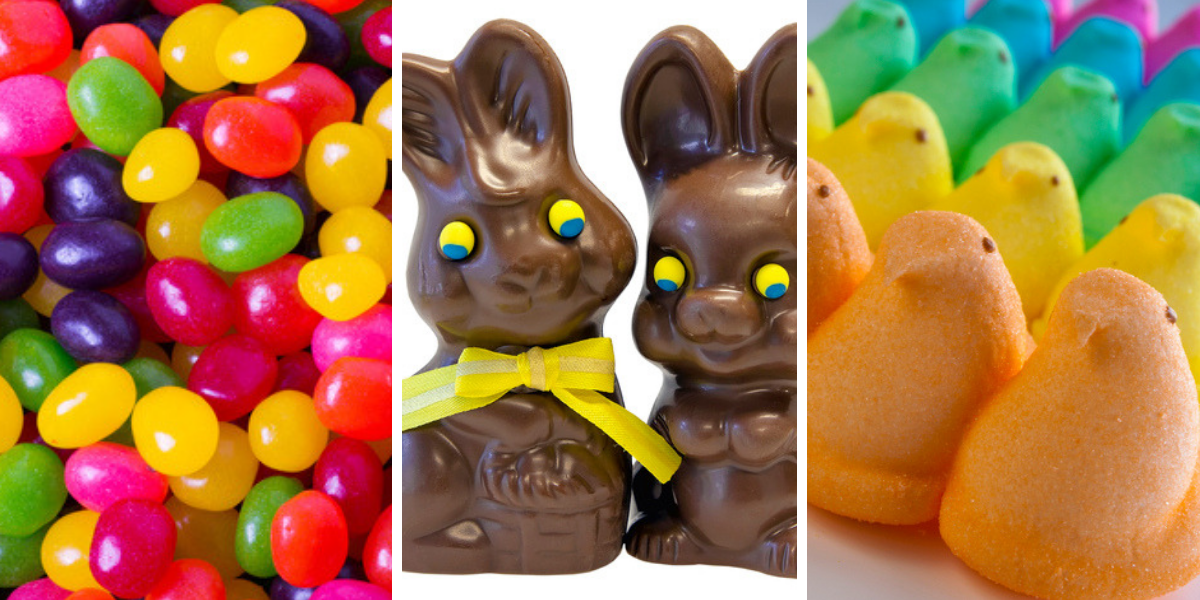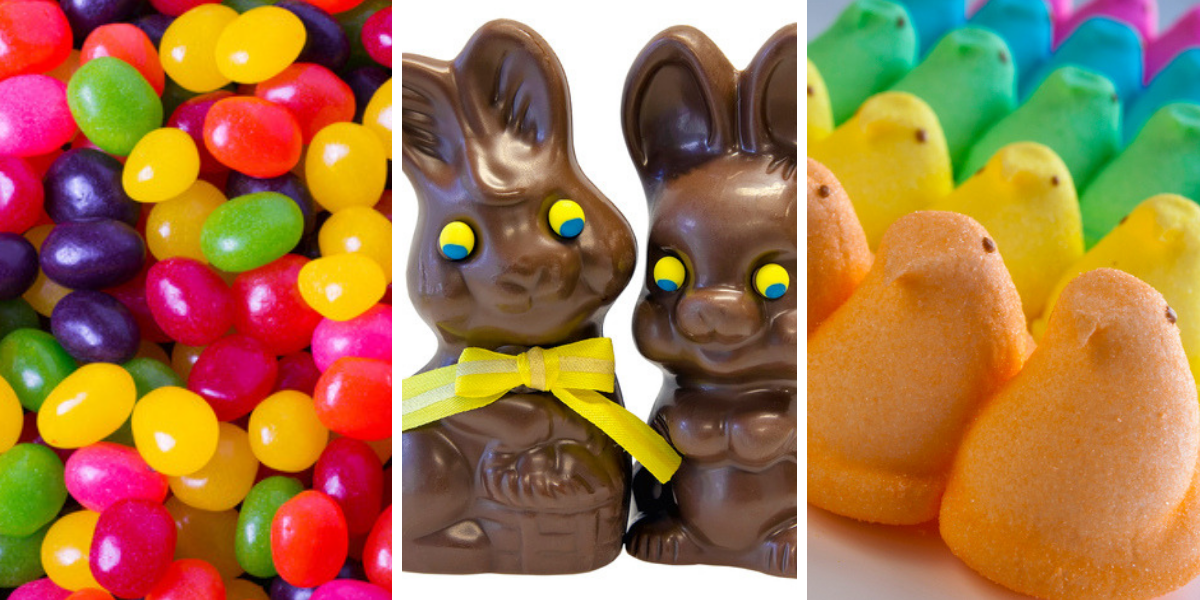 April 11th,12th,13th,18th,19th,20th
Heber Valley Easter Bunny Train    enjoy a 40 minute round-trip train ride with the Easter bunny on board.  Each child will receive an Easter egg.  Be sure to arrive early to enjoy baby animal petting zoo at the depot, and to watch the magician who will be performing 30 minutes before the train departure.  Children 2 & under do not require a ticket.  $5 for children 3 to 11, $15 for ages 12 & over.  See website for tickets, and departure times.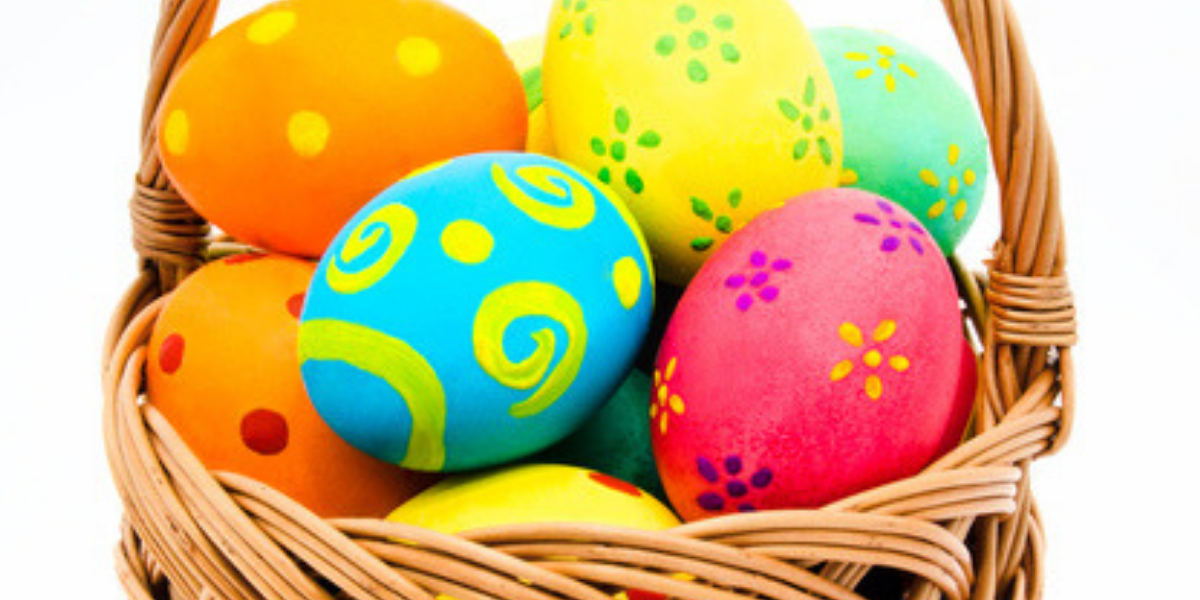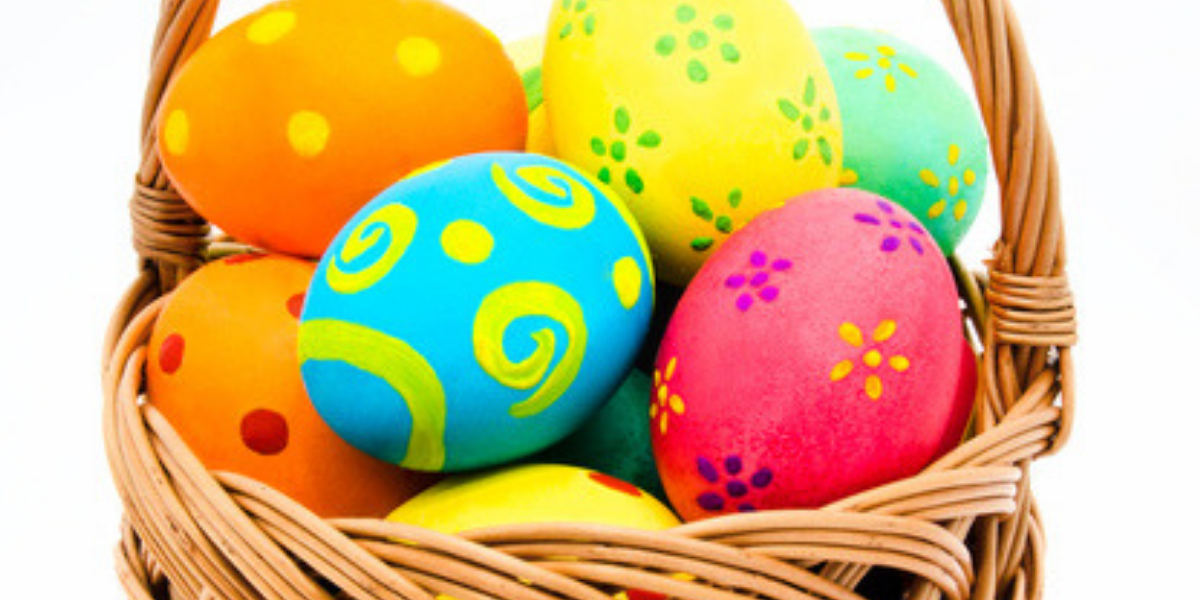 April 13th
Help support the ALS Association Rocky Mountain Chapter at their ALS Spring FUNdraiser & Easter Egg Hunt to raise awareness and funds for Utah families impacted by ALS.  Additional activities include games, prizes, face painting and cotton candy.  Cost is $5 per child or $20 per family.  April 13th from 10:00 am – 12:00 pm.  It will be held at the Murray Park, 296 East Murray Park Avenue. – Pavilion 3.
Christmas Box Village Run  a 5K race to raise awareness and funds to support teens in foster care.  This family friendly event includes a free Kid's 1 K, Carnival, Easter Egg Hunt and Silent Auction.  Held on April 13th at Lakeridge Junior High School, 951 S 400 West in Orem, Utah.
The Utah Food Allergy Network (UFAN) will hold their annual Food Free Easter Egg Hunt for participants who have concerns about food allergies.  Pre-registration is necessary due to a limit of 200 participants, for age 12 & under. Cost is $6 per person.  It will be held at the Southwood Park, 296 East Murray Park Avenue in Murray at 10:00 am on April 13th.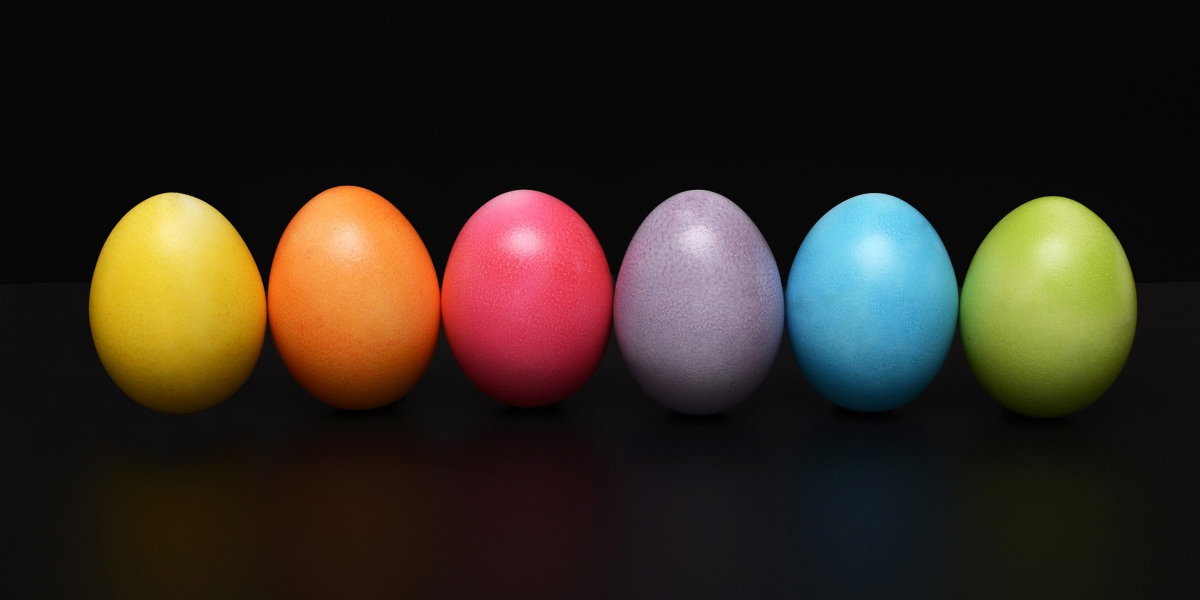 April 19th & 20th
Riverton City Easter Egg Hunt for Kids & Teens Check the website for details.  Night time hunt for teens ages 13 – 18 for candy and cash-filled eggs on April 19th at 9:00 pm.  Be sure to bring your own flashlight and basket.   At the Riverton City Rodeo Arena, 1300 West 12800 South.
On April 20th, children 12 & under will hunt for candy and toy-filled eggs at 10:00 am.  The hunt will take place at the Riverton City Park, 1452 W 12600 S.
West Valley City Parks & Recreation Family Fitness Center Easter Events  The following events being either on the 19th or the 20th, see website for details: Teen Flashlight Egg Hunt, Adult Flashlight Egg Hunt, Outdoor Easter Egg Hunt, Indoor Easter Egg Hunt, Easter Egg Plunge and Breakfast with the Bunny. 5415 West 3100 South, West Valley City.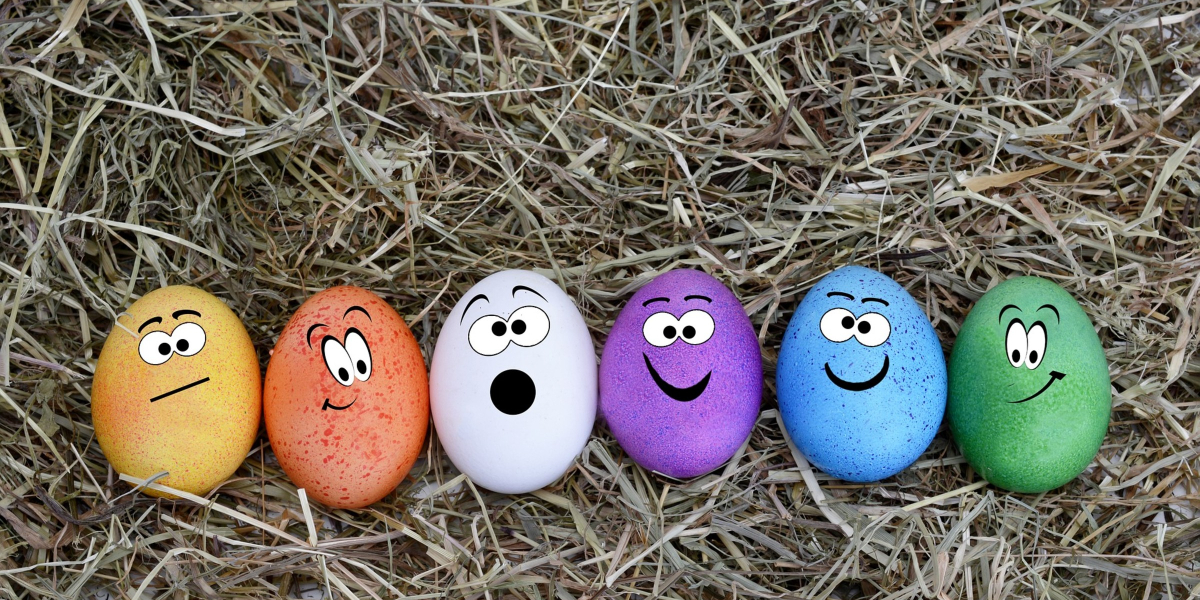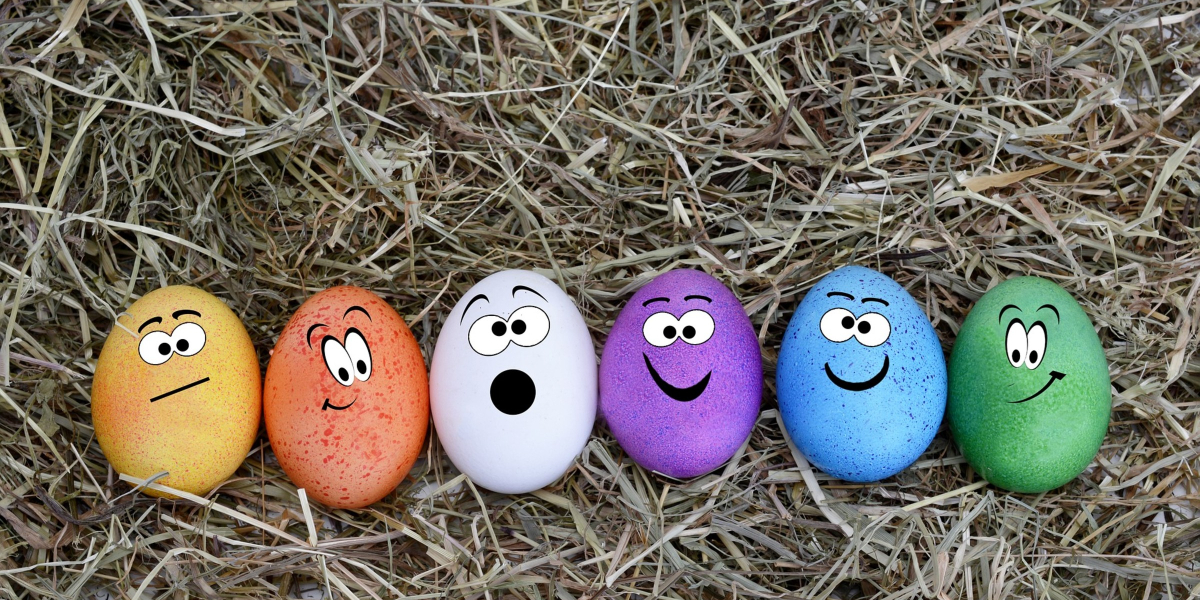 April 20th
Kearns Recreation Center Easter Egg Hunt Ages 2 -10, hunt begins promptly at 9:00 am on the Oquirrh Park Soccer Field at 5670 South Cougar Lane, Kearns.  Call the front desk (385) 468-1715 for questions.
Northwest Recreation Center – Egg Hunt & Egg Dive  Hunt for eggs on land or in the pool.  April 20th, 9:00 am on the NWRC soccer fields for ages 3 -12.  Cost is $3.  From 6:00 – 7:00 pm, diving for eggs will take place at the Northwest Recreation Center Pool.  For ages 3 -12, the egg dive is divided into 4 age groups, and includes a shallow water egg hunt, egg dive, log rolling, in water climbing rock.  1255 Clark Avenue, Salt Lake City.  Call the front desk (385) 468-1305 for questions.
Petersen Family Farm Easter Egg Hunt Hunt for Easter eggs hidden throughout the farm.  Pay $0.50 per egg, you decide how many you want to find.  Be sure to open the eggs before leaving, as some will include passes for educational workshops, gift cards, and other fun prizes.  April 20th, 9 am to 2 pm.  11887 South 4000 West, Riverton, Utah.
Redwood Recreation Center Easter Egg Hunt Bring your own basket, free candy, prizes and meet the Easter bunny, for ages 12 & under. April 20th the egg hunt begins at 9:00 am sharp on the west side of Redwood Recreation Center, 3060 S Lester Street, West Valley City.
South Jordan City Spring Spectacular Meet the Easter bunny at South City Park, 11000 S Redwood Road at 10:00 at the free Easter egg hunt.  Festivities continue throughout the day at the Fitness & Aquatic Recreation Center, including magic shows, face painting, balloon artists, crafts, meet your favorite Mascot at the Mascot Alley, and Easter Pool plunge. See website for times and details.
Thanksgiving Point Easter Eggstreme Egg hunts take place every half hour between 10:30 to 1:00 pm on April 20th at Electric Park.  The Easter bunny will be available to meet and take photos with the children.  Additional activities include jumping on inflatables, face painting, and riding the cow train.  Check website for prices, save by buying tickets in advance.  Activities are scheduled from 10:00 am to 2:00 pm.  3003 North Thanksgiving Way, Lehi.
Wheeler Farm Easter Egg Hunt  Annual Children's Easter Egg Hunt with an option to hunt for eggs on the lawn or in the woods.  Pre-registration is required, and opens on March 20th.   Visit with the Easter bunny and enjoy a wagon ride.  April 20th, 9 am – 2:30 pm.  Wheeler Historic Farm, 6352 South 900 East, Salt Lake City.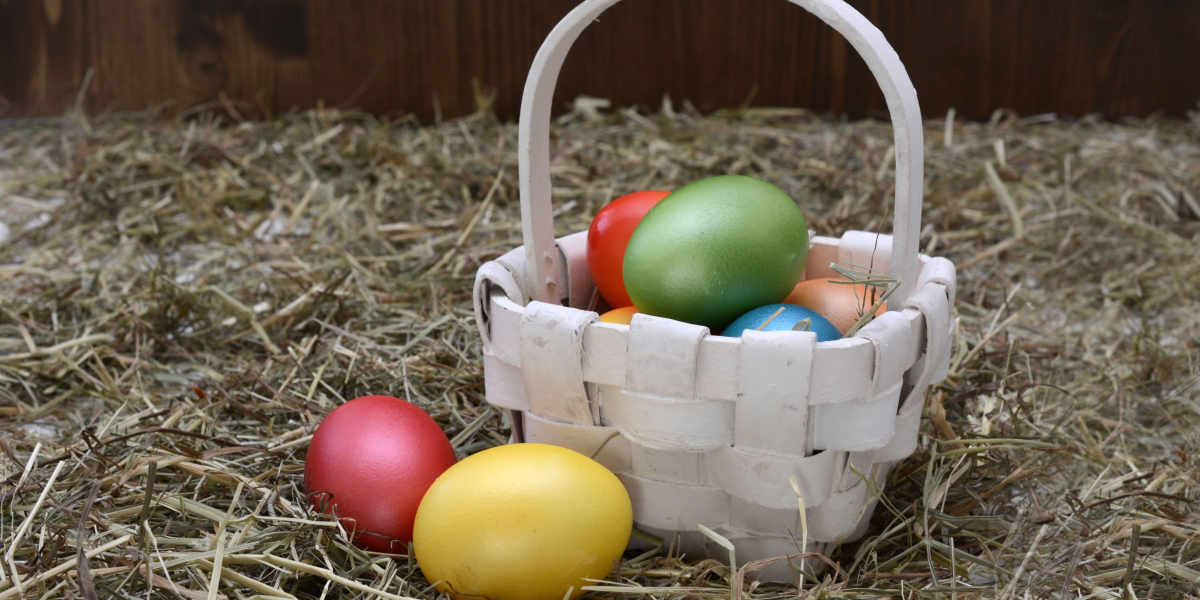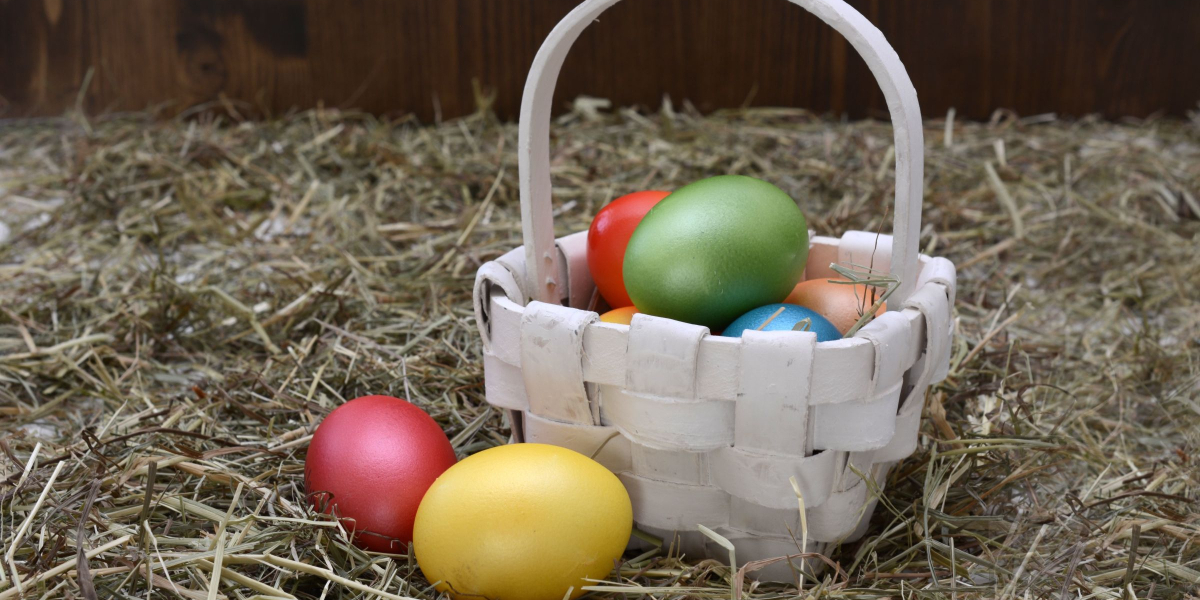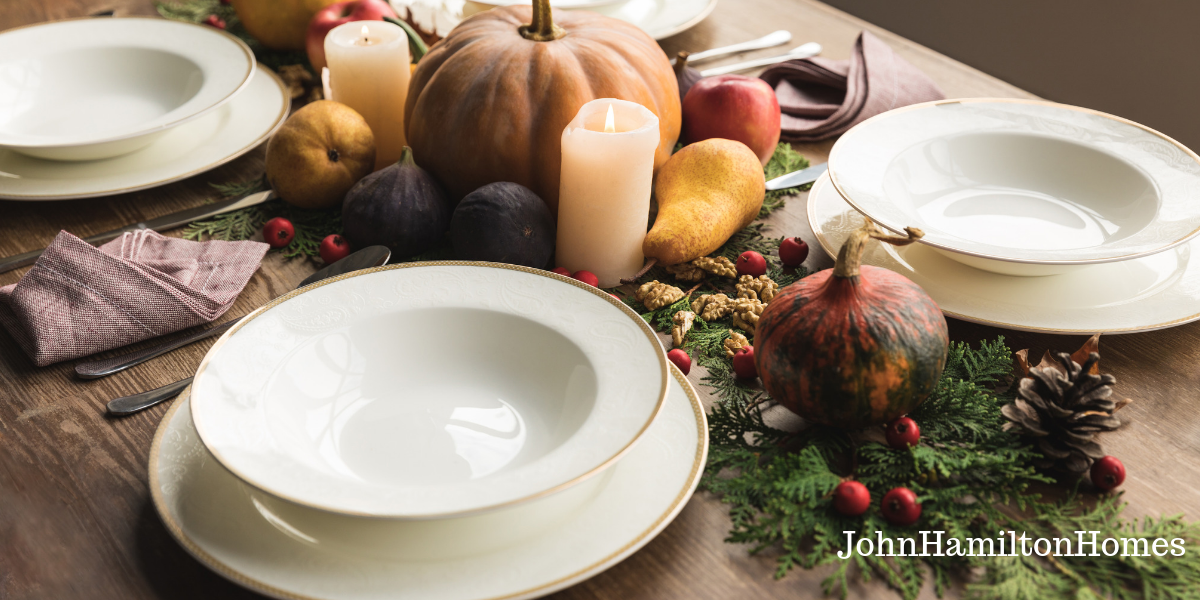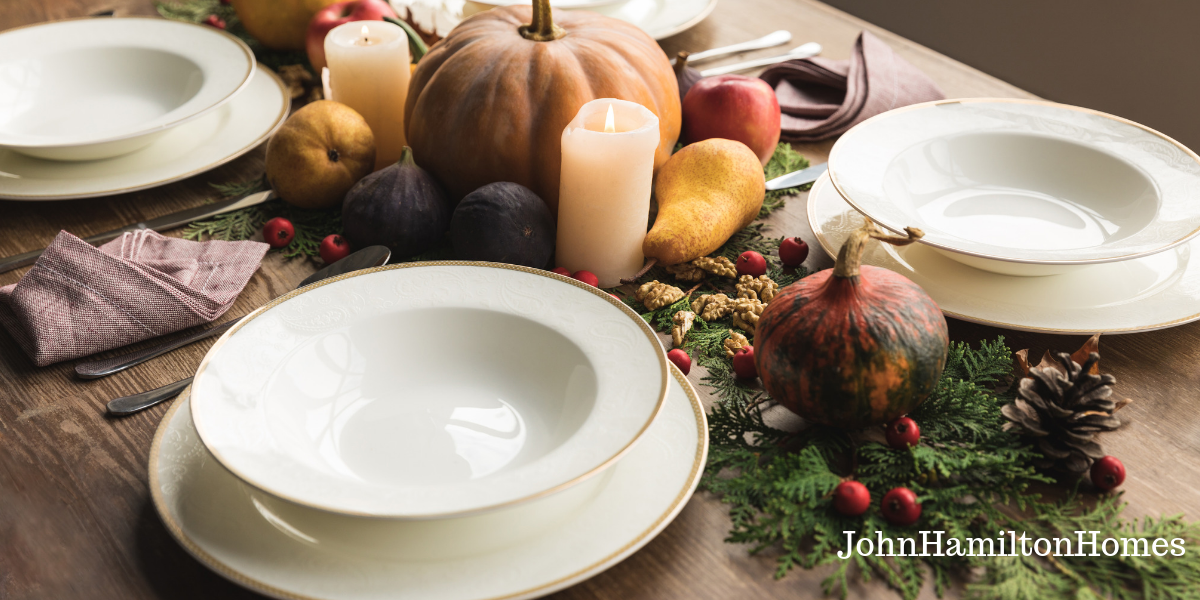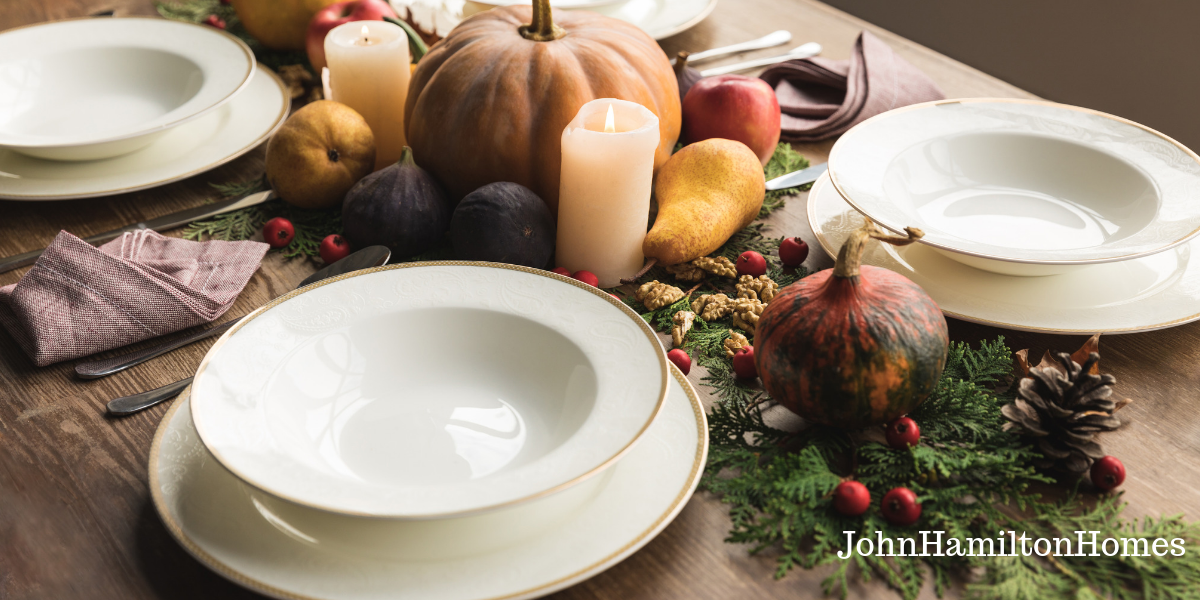 Are you looking for something different to do this Thanksgiving besides cooking all day and eating a big meal?  Whether you are a newcomer to Utah or a lifelong resident, spending the holiday alone or with house full of friends and family; here are some fun ways to celebrate Thanksgiving this year.
Ching Farm Rescue and Sanctuary
The 20th Annual Vegan Thanksgiving Dinner and fundraiser for the animals at Ching Farm Rescue and Sanctuary will be held on Saturday, November 10th at the Wasatch Elementary School, 30 R Street from 5 to 9 pm.  Erika Tymrak, midfielder of the Utah Royals Soccer Team, will be the guest speaker.  Also there will be plenty of great items to bid on during the silent auction.  Buy tickets here 
Utah Food Bank
The Utah Food Bank distributed 39.2 million pounds of food to people facing hunger in Utah during 2017.  Each day, 392,000 Utahans (including many children) are at risk of missing a meal.  You can help support them by donating food, time and/or money.
Donating Food:  There is a virtual food drive on-line where you can fill up a grocery cart with the most needed items – with the added benefit of paying less for the items than you would at retail prices, as well as save on gas and time by doing it on-line.
Time:  Last year, volunteers worked 83,418 hours.  There are lots of opportunities to volunteer time as an individual, family or group at the warehouse.  All volunteers must sign up in advance.  Keep in mind, Thanksgiving is a popular time to volunteer, but volunteers are needed throughout the year.
Money: There are several ways to donate to the Utah Food Bank including cash, donating your used car, employers' matching gifts, and gifts of stocks.  Check their link for further details.
Utah Human Race 5K/10K
You may also want to participate in the 13th annual Utah Human Race on Thanksgiving morning (and burn some calories before your Thanksgiving meal) to support the Utah Food Bank.  Registration Details
Cottonwood Heights Thanksgiving Day 5K
Be part of the longest "running" Thanksgiving Day event.  Strollers and dogs on leashes are welcome.  Commemorative Medals awarded to participants who beat the Mayor to the finish line.  Registration Details
"Thankful 13" Half Marathon / 5K / Kid's Race
Participate in the half marathon, 5k or kid's race on the Jordan Parkway trail in Lehi.  Pumpkin pie, rolls and hot chocolate are available for participants at the end of the race. Registration Details 
Pilgrim 5K
The Pilgrim 5K at Thanksgiving Point is a pilgrim wear costume run which includes their iconic long-sleeved cotton T-shirt and a giant buckle hat or bonnet.  Pilgrim scenes can be found along the course, ending at Plymouth Rock where finishers can feast on pumpkin bars and drink apple cider.  Registration Details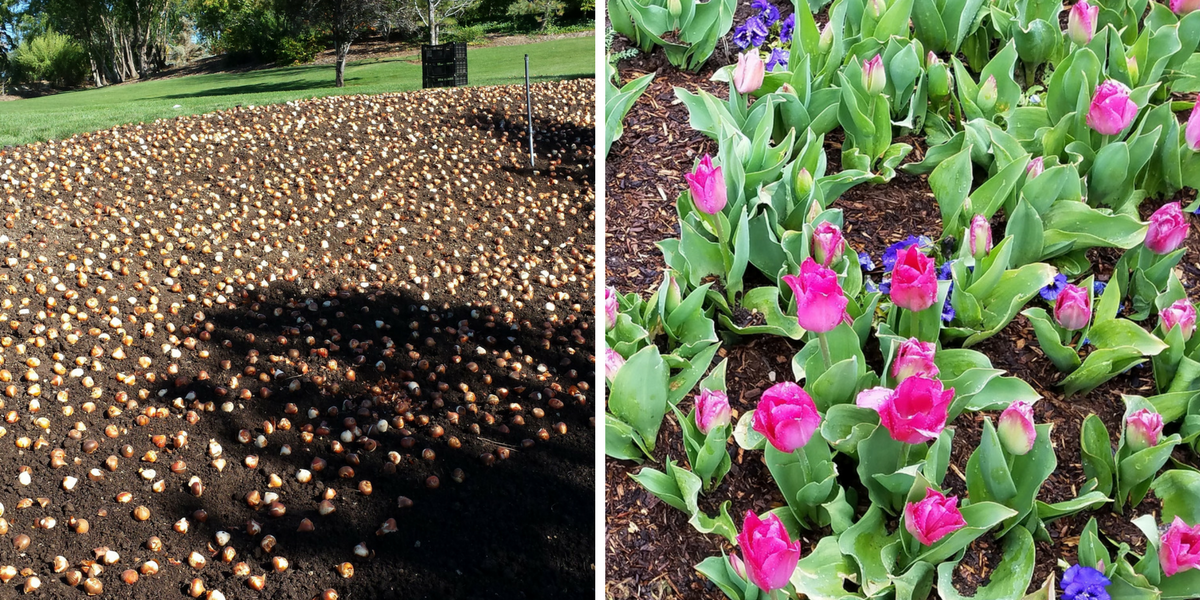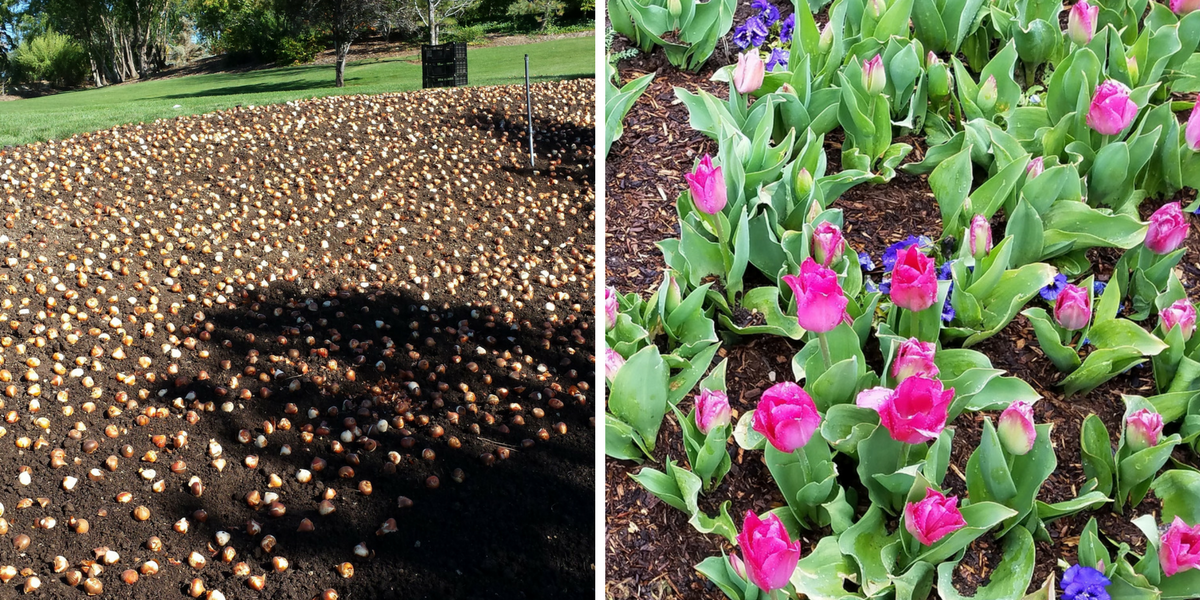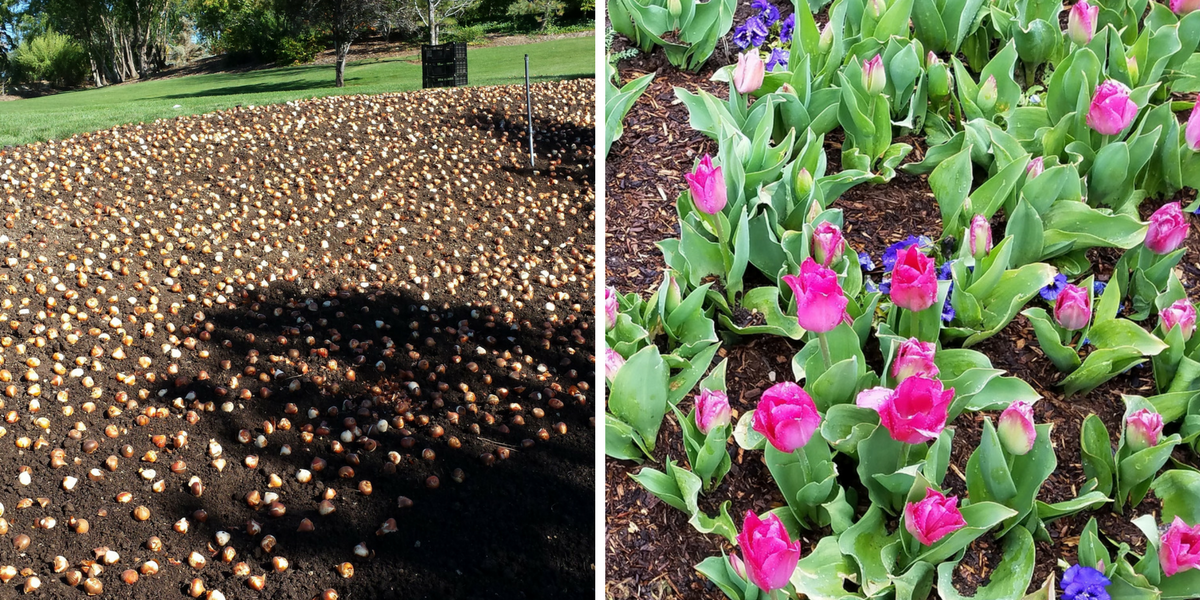 Friday, April 13 marks the official start of the Tulip Festival at Thanksgiving Point for 2018.  The Ashton Gardens at Thanksgiving Point is approximately a 30 minute drive from Salt Lake City to Lehi.  The 280,000 tulip bulbs imported from Holland were planted in the fall and are now blooming.  It is a treat for your senses as you stroll among 15 themed gardens on a 2 mile brick pathway that meanders through 55 meticulously kept acres.  The flat brick pathway is easy to walk, but there are options for renting a golf cart or Segway.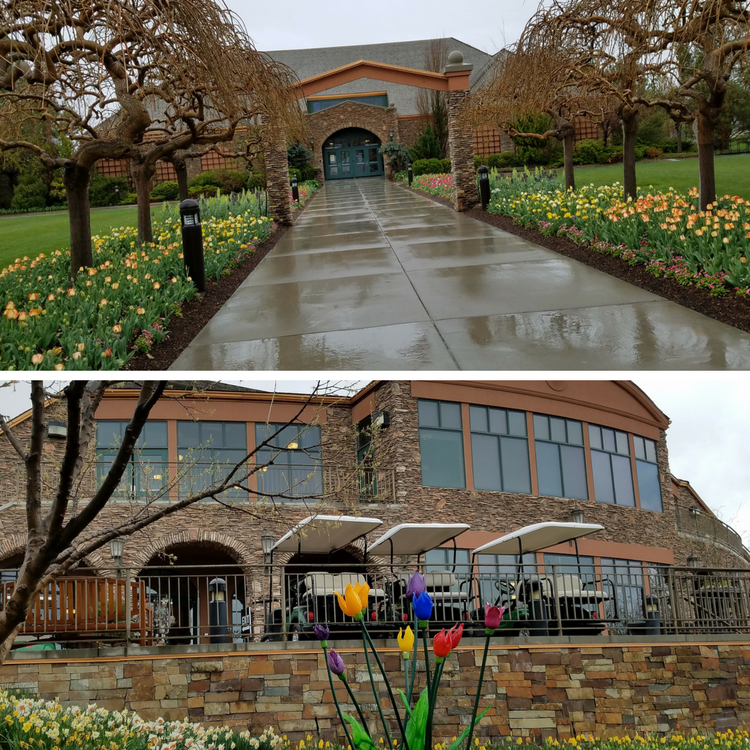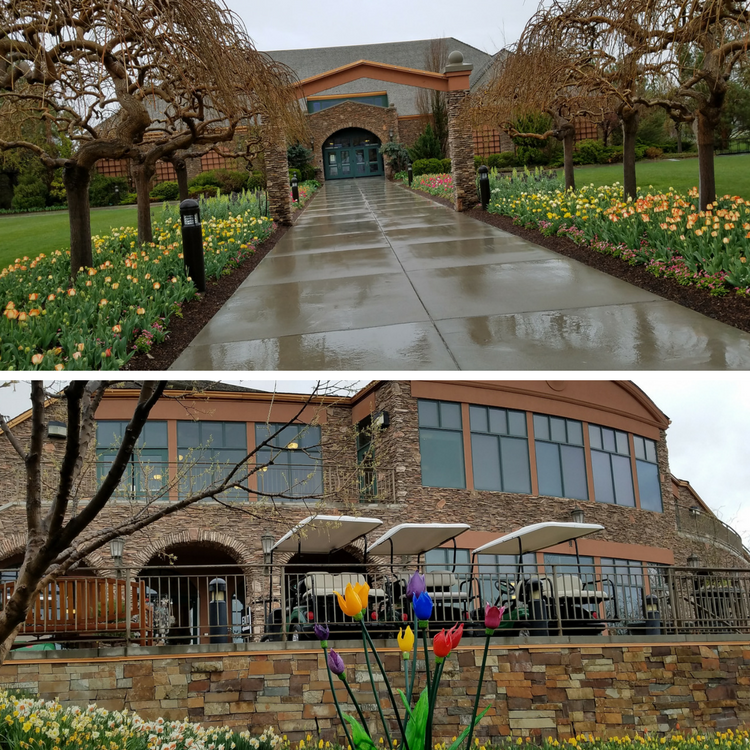 One of the first things you will notice is the aroma of the rich soil and subtle scents of the diversity of flowers, shrubs and other plant life. The vibrant colors, shapes and textures of the gardens are a feast for your eyes. As you walk through the gardens, you will hear the harmonious sounds of rippling streams with accents of songs from birds, and ending with the thunderous crescendo of 40,000 gallons per minute pumping through the man-made waterfall.
It can get crowded during special events at Ashton Gardens, but it is open year round and is worth seeing throughout the year for seasonal changes.  One of the benefits of having an annual membership is being able to enter the gardens an hour before it is officially open to the public.  They are closed on Sundays, Thanksgiving and Christmas.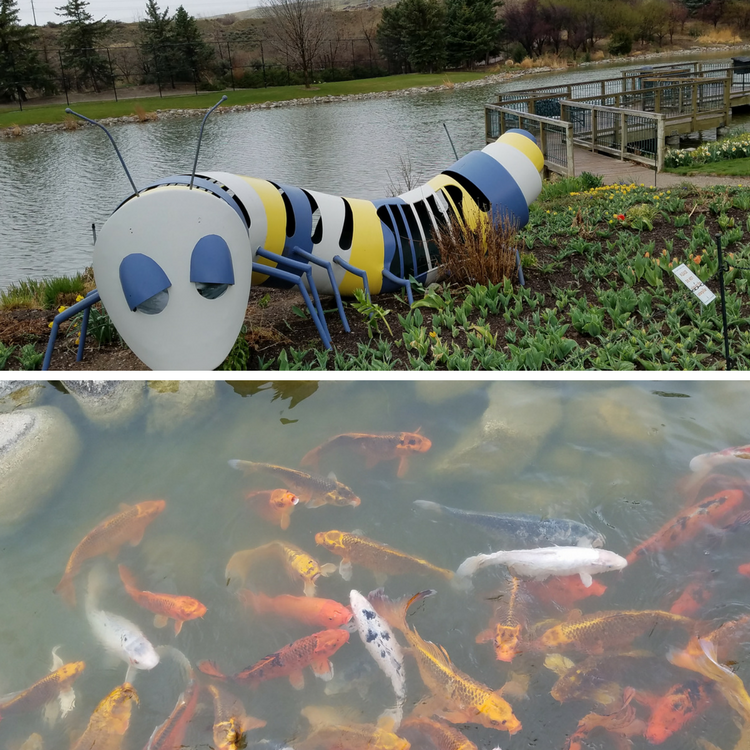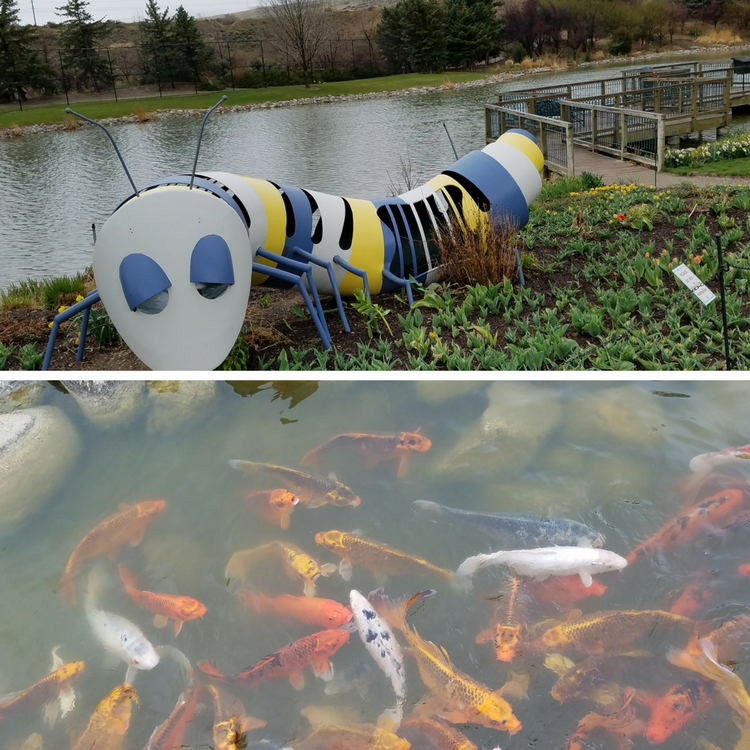 A couple of my favorite places at the gardens are the pier where you can feed the Koi fish, and the Secret Garden.  There is no need to feel rushed. There are plenty of places to sit to enjoy the serenity, meditate, or read a book.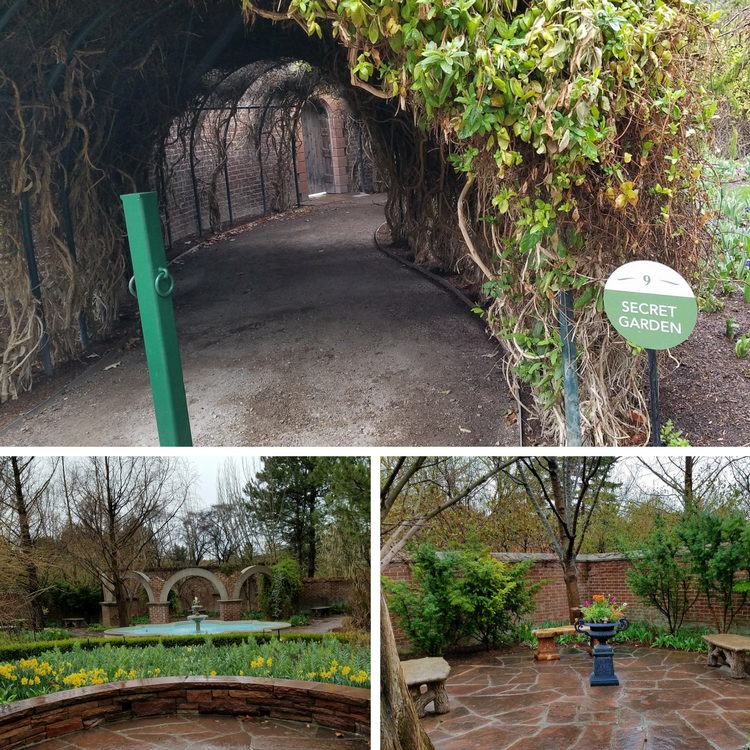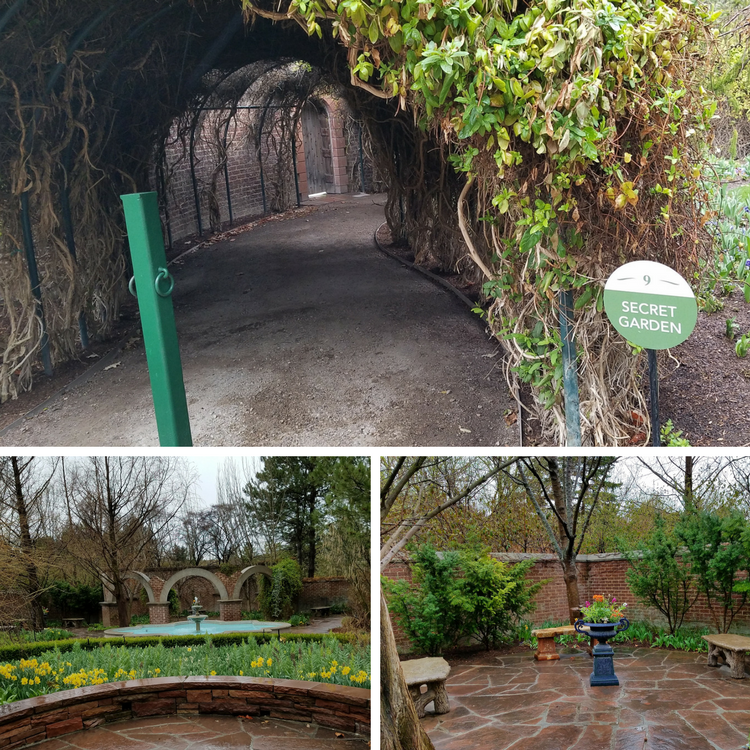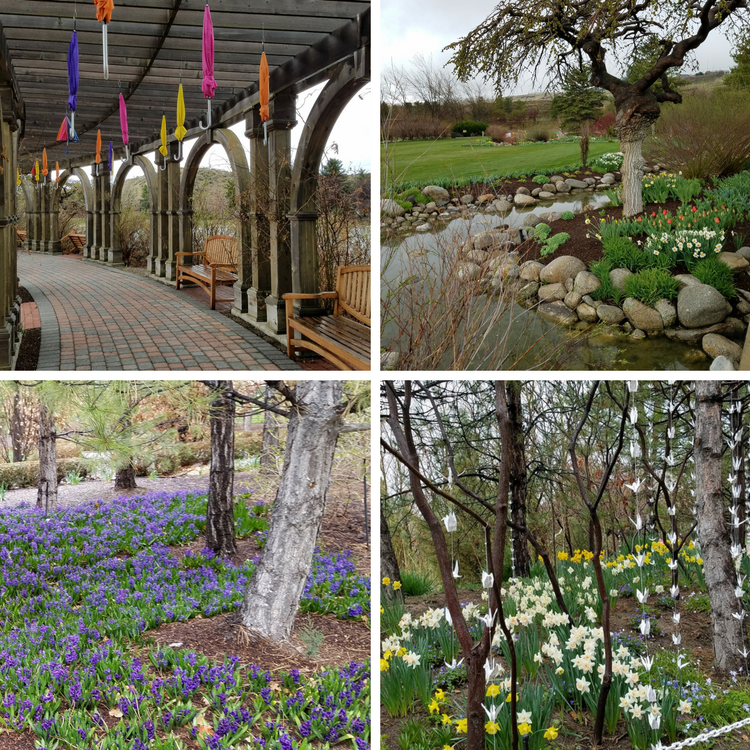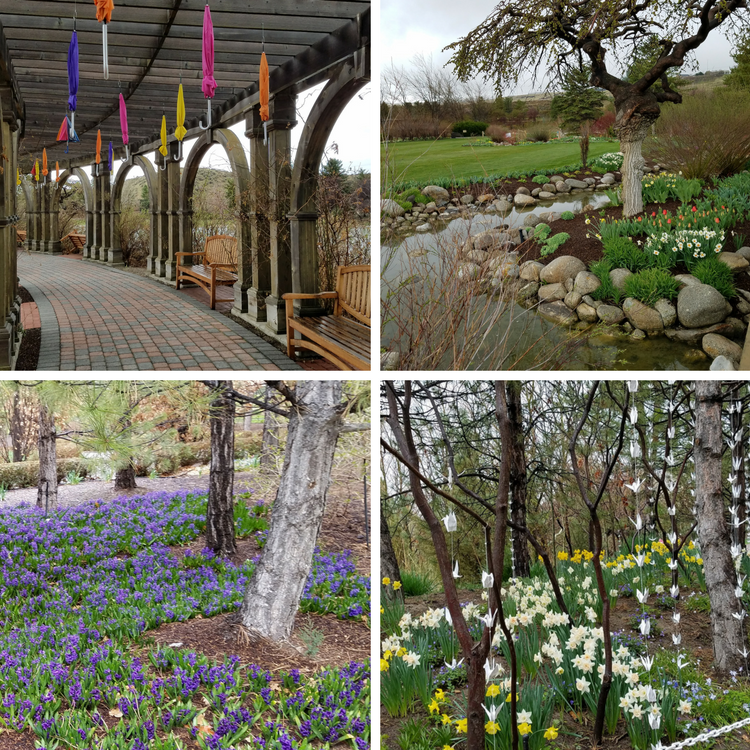 Thanksgiving Point also has additional venues including Museum of Natural Curiosity, Museum of Ancient Life and Farm Country.  If you are feeling particularly adventurous, you can purchase an Explorer Pass will grant you admission to all four venues.
Additional Posts:
http://johnhamiltonhomes.com/2019/06/16/the-poppy-fields-at-mantua-and-alpine
John Hamilton, Associate Broker of Windermere Real Estate, has nearly five decades of experience working with Buyers, Sellers, and other real estate professionals, and has sold more than 1,400 Utah properties.  He has the experience to provide you an edge in negotiating your real estate transaction.