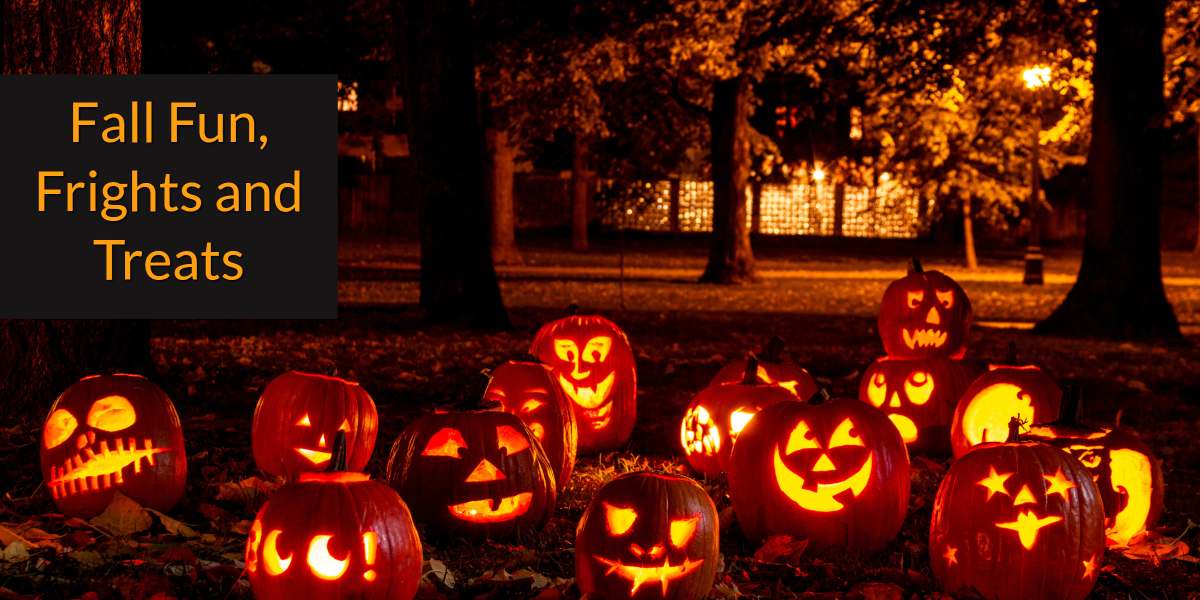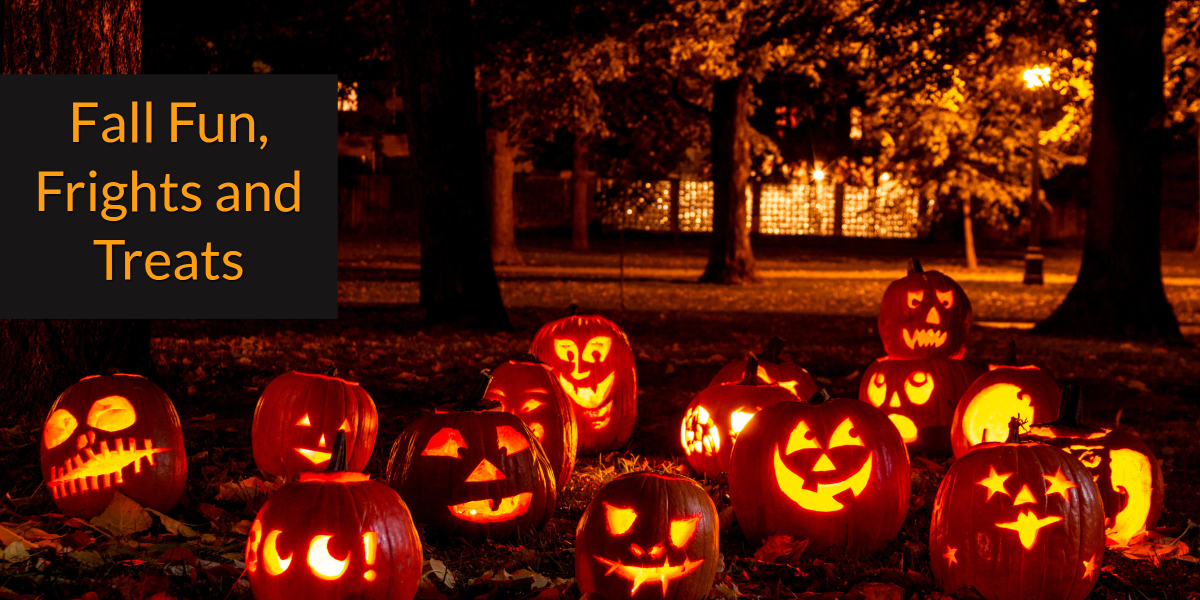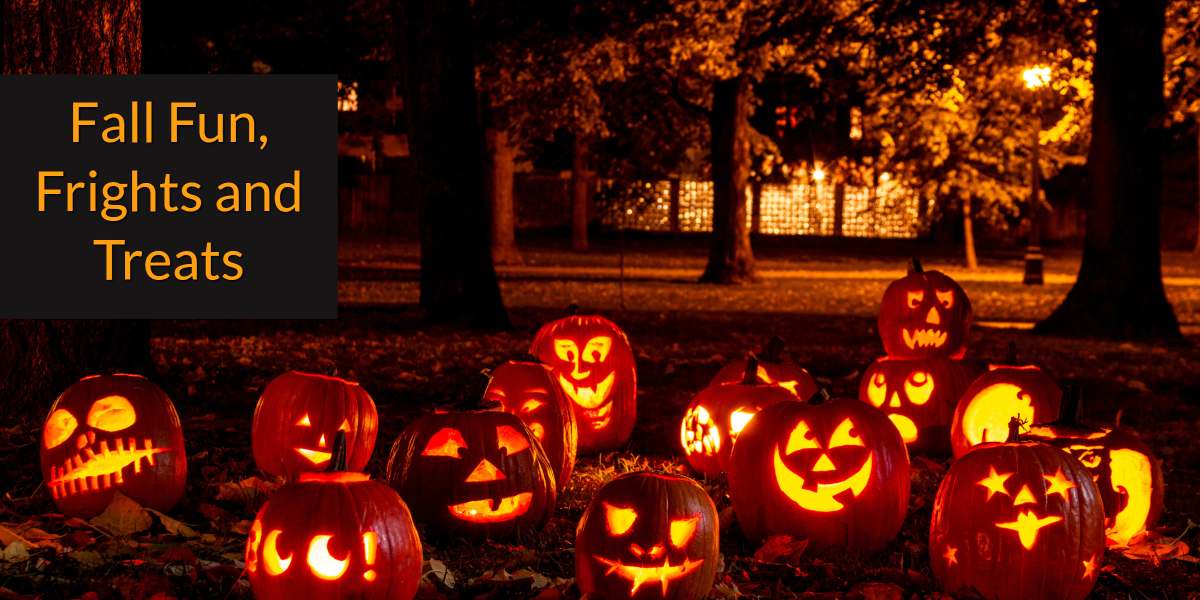 If you are looking for fun, frights or treats this fall, there are plenty of options in and around Salt Lake to choose from.
Trick or Treat Street  will be held indoors (no worries about inclement weather) at the Utah Olympic Oval at 5662 Cougar Lane in Kearns on October 18th from 6:00 pm to 9:00 pm. Local vendors, sport clubs and community groups will be offering treats as you walk around the Olympic Oval.  Free Admission for children. Adult admission is $5 or a donation of three non-perishable canned food items. Check the link for additional fun events, such as the Halloween Ice Show and Haunted Houses Curling Tournament held at the same location on different dates.
Garden After Dark – Trouble in Oz  at Red Butte Garden, 300 Wakara Way in Salt Lake City on October 17th, 18th, 19th, 24th, 25th, and 26th from 6:00 pm to 8:15 pm.  Tickets go on sale beginning October 1st.  Beware of the giant plant pests the Wicked Witch has unleashed as you follow the yellow brick road to conquer Oz.  Celebration includes games, activities and entertainment.
Haunted Hollow is at the Galena Hills Park at 12500 S 550 West in Draper on October 21st from 6:00 pm to 8:00 pm. Dress in costume to this free community event and enjoy carnival games, candy, prizes, a pumpkin patch and live entertainment. Appropriate for all ages.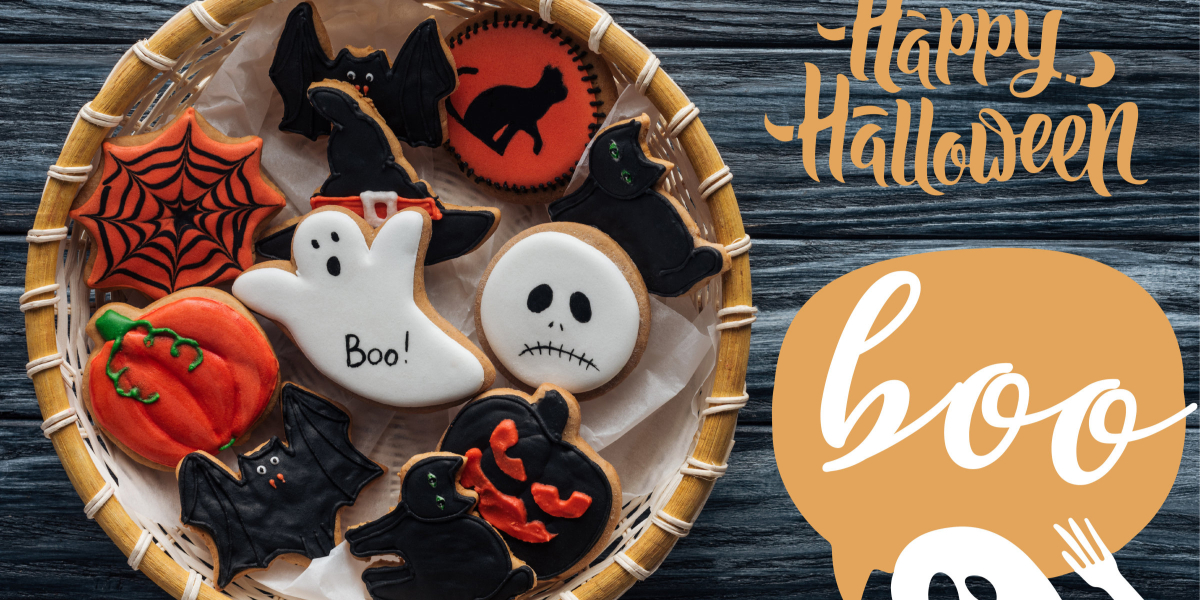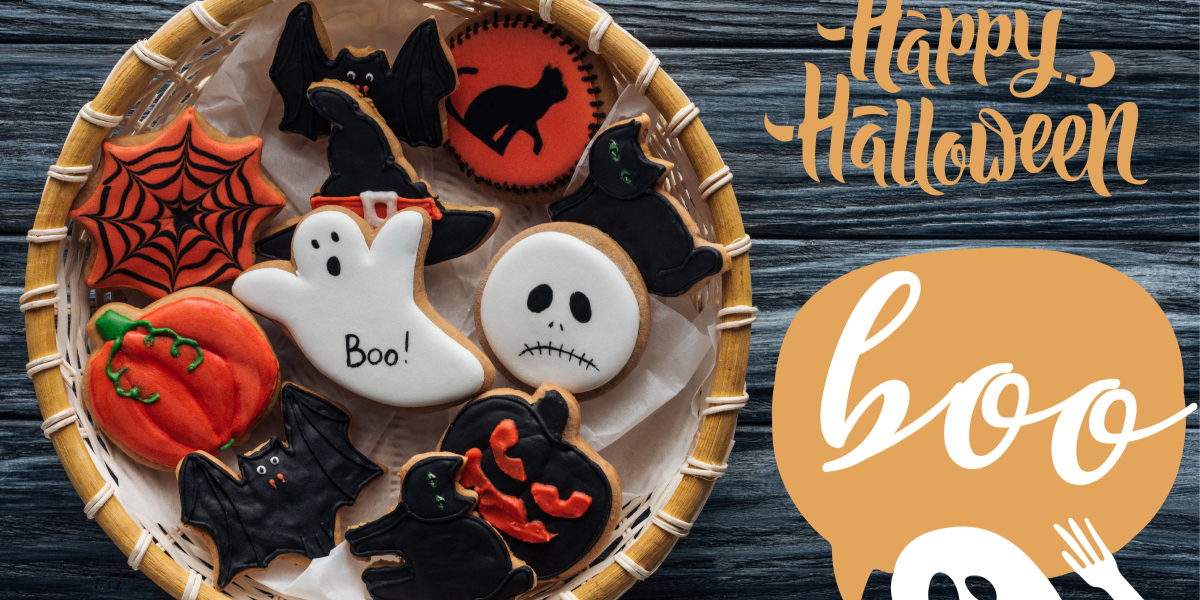 Monster Block Party is held at the Gallivan Center at 239 South Main Street in Salt Lake City, on October 26th from 11:00 am to 3:00 pm. This FREE Halloween festival includes trick-or-treating booths, a costume contest (with divisions for children, teens, and adults), arts and crafts projects, dance performances and live music.
Witchstock Festival combines Ogden's favorite Halloween events in one festival on October 26th from 4:00 pm to 10:00 pm on the Historic 25th street. The festival kicks off with the Witches' Tea Party. This is a ticketed event, which is the annual fundraiser for the Junior League of Ogden. The costumed tea party includes a witches' fashion show and a costume contest while enjoying tea, light hors d'oeuvres, live entertainment and dessert.   The rest of the festival is free and open to the public, including the Zombie Crawl, beginning at 6:00 pm and the Monster Bash Dance Party at 8:00 pm.
Halloween Town will be held in Nolen Park at 7862 Tinamous Road in Eagle Mountain on October 26th from 11:00 am to 2:00 pm. This FREE event includes trick-or-treating, a balloon artist, a car show, and even a dog costume contest. The senior booth will be handing out pumpkins (while supplies last). Food trucks will be available for optional food purchases.
Halloween Hoot at Tracy Aviary, 589 E 1300 South in Salt Lake City on October 26th, 27th, and the 31st from 10:00 am to 2:00 pm.  This event is included with your paid admission, but children, age 12 and under, who are dressed in costume can get in free.  Enjoy special activities and crafts while spending time with the birds at the aviary.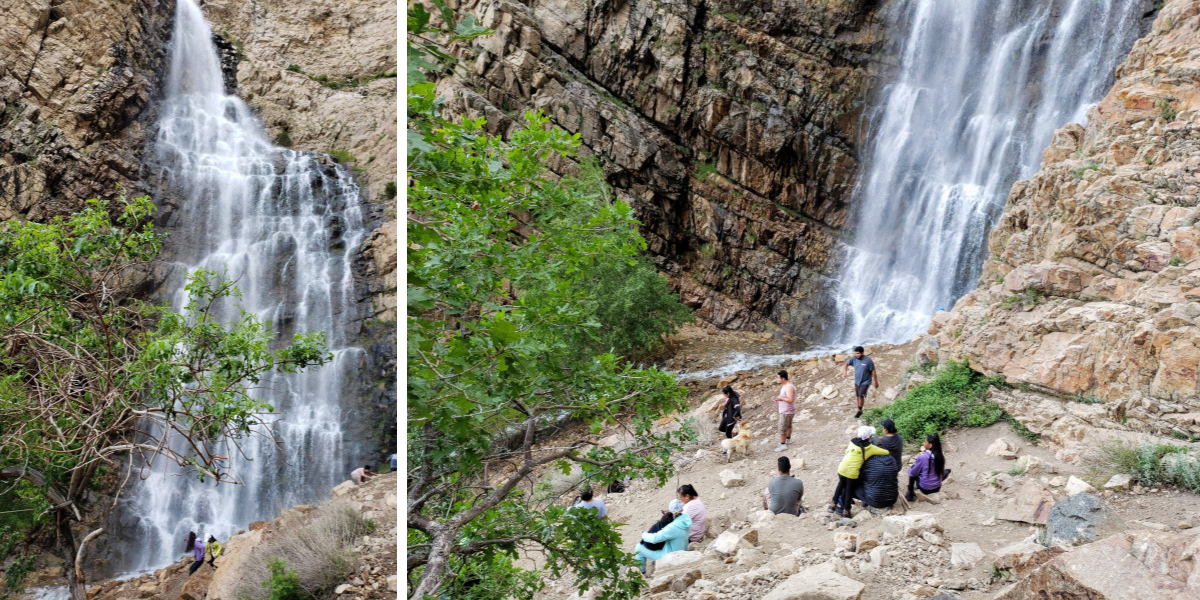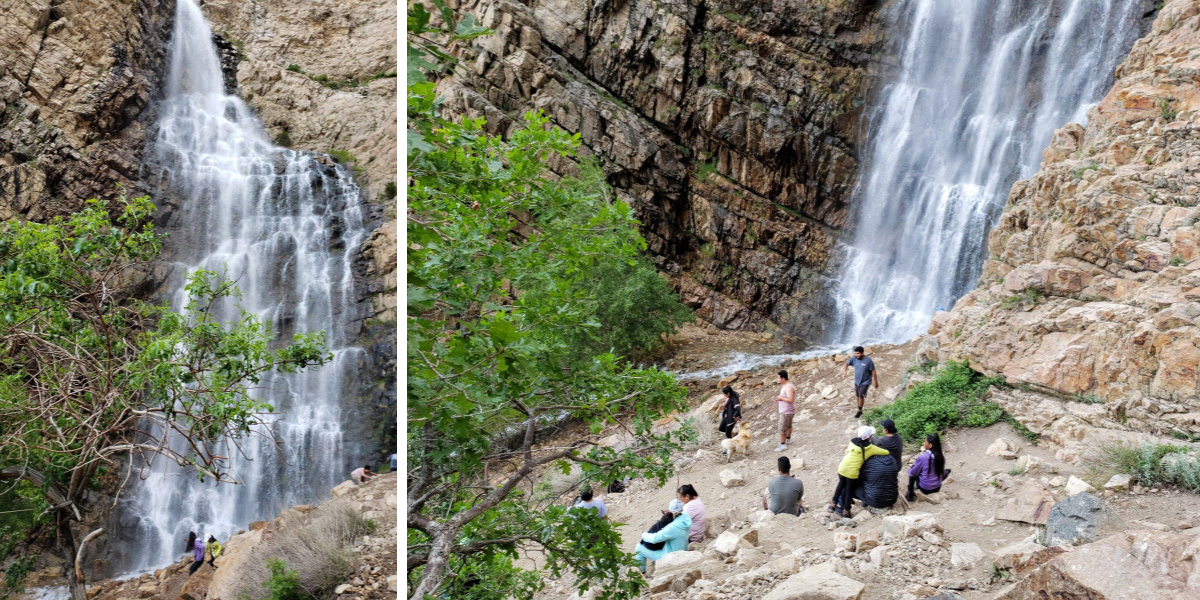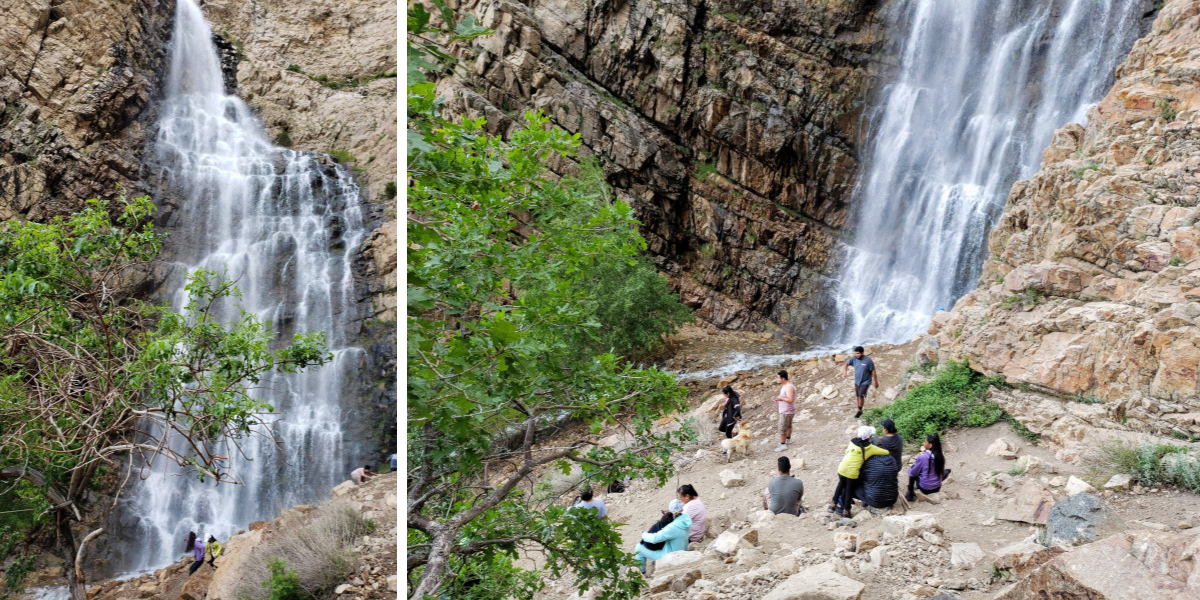 The Waterfall Canyon Trail is a wonderful escape from the city without ever leaving it.  The trail offers great views overlooking the city of Ogden and ends at the base of a spectacular 200 foot waterfall.  It is a 2.4 mile out and back hike, with an elevation gain of 1,105 feet.  It is a moderate hike.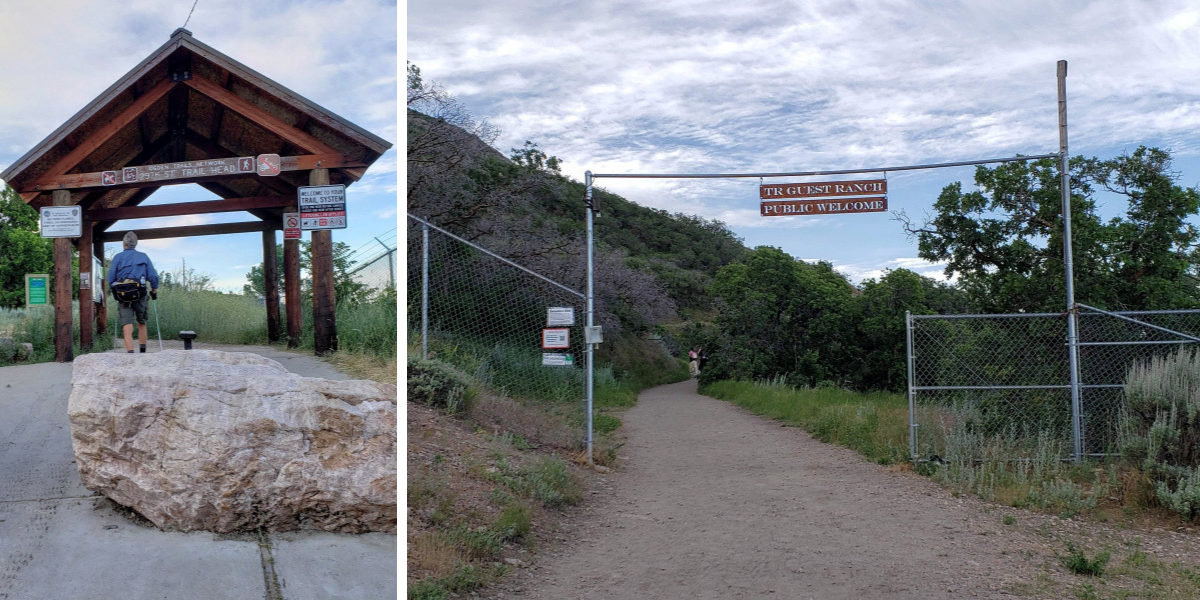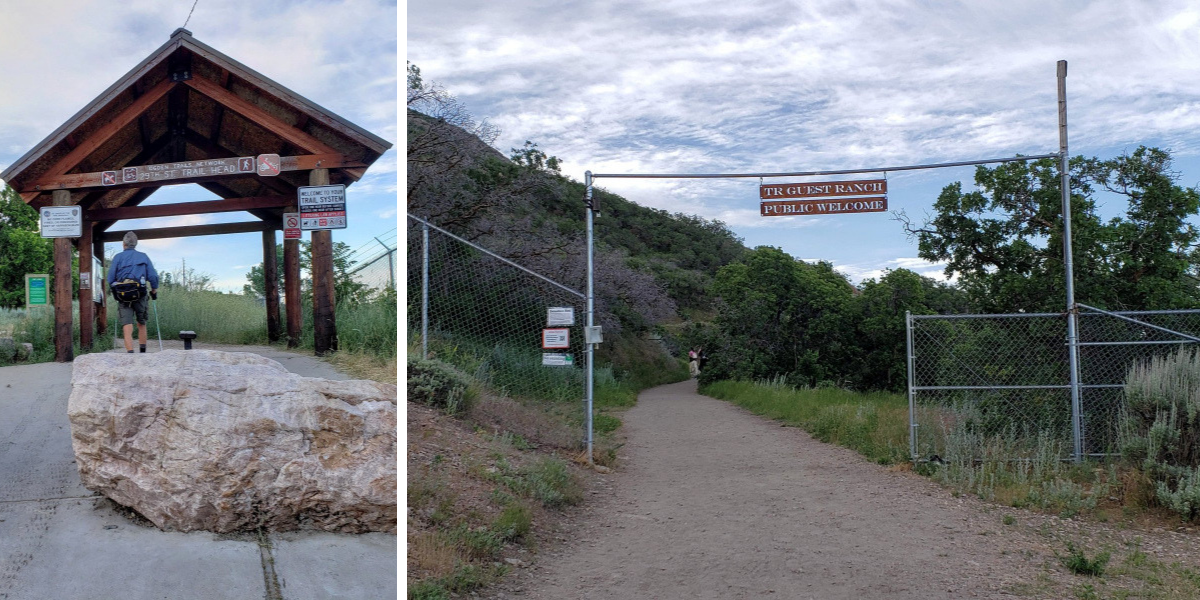 The trail passes through a gate for TR Guest Ranch, named in honor of President Theodore Roosevelt  who is known as the "conservationist president and used his authority to protect wildlife and public lands. Although the TR Guest Ranch is private property, it is open to the public to access the trails.  Please be respectful and remain on the designated trails, and keep them free from litter. Dogs on leashes are permitted. There are no fees to access the trails, but donations are greatly appreciated.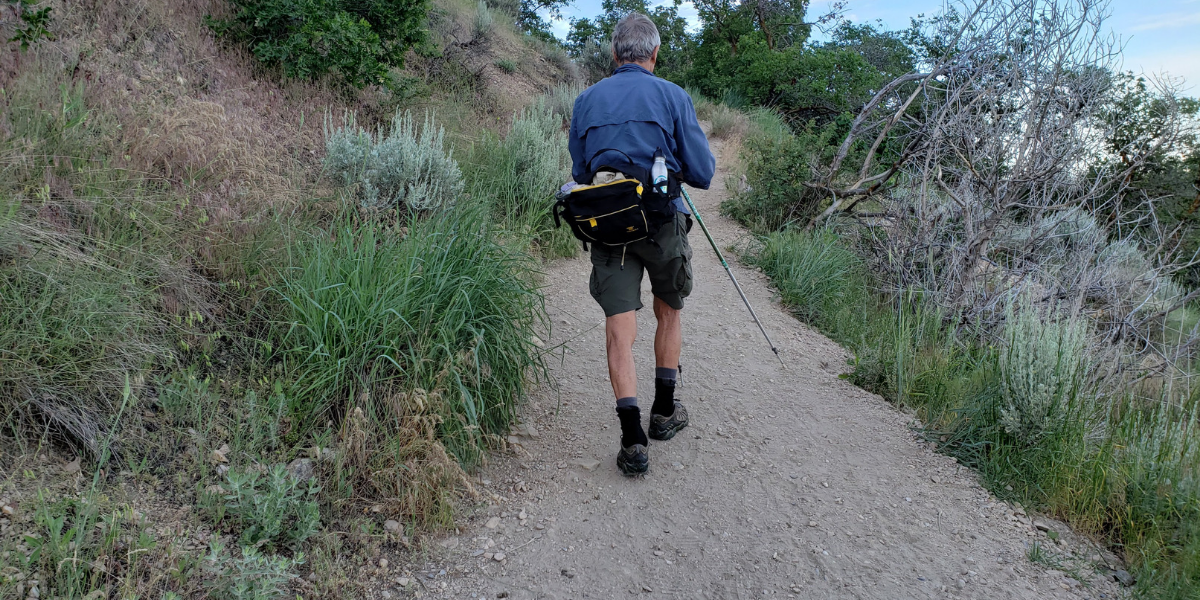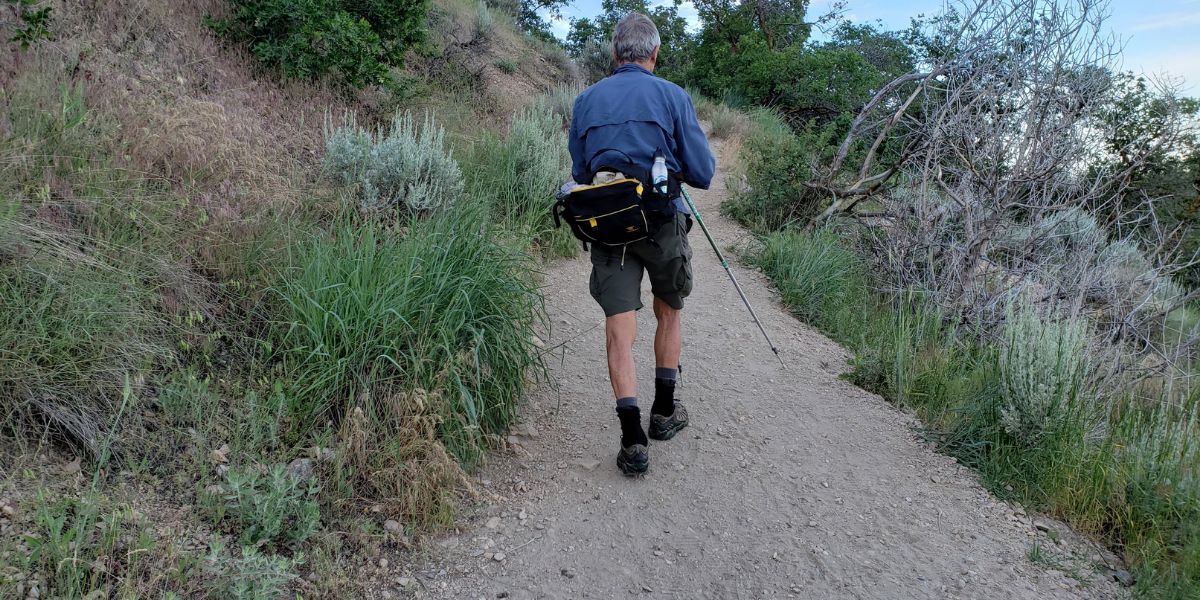 The first part of the Waterfall Canyon trail follows the Bonneville Shoreline and is a smooth, easy hike, but is without shade from the sun.  The trail intersects with several other hiking and biking trails.  Remain on the main trail, which follows the stream. As you cross over the first of two small wooden bridges, the trail includes rocky, uneven terrain and depending on the season, may require crossing a little water on the trail.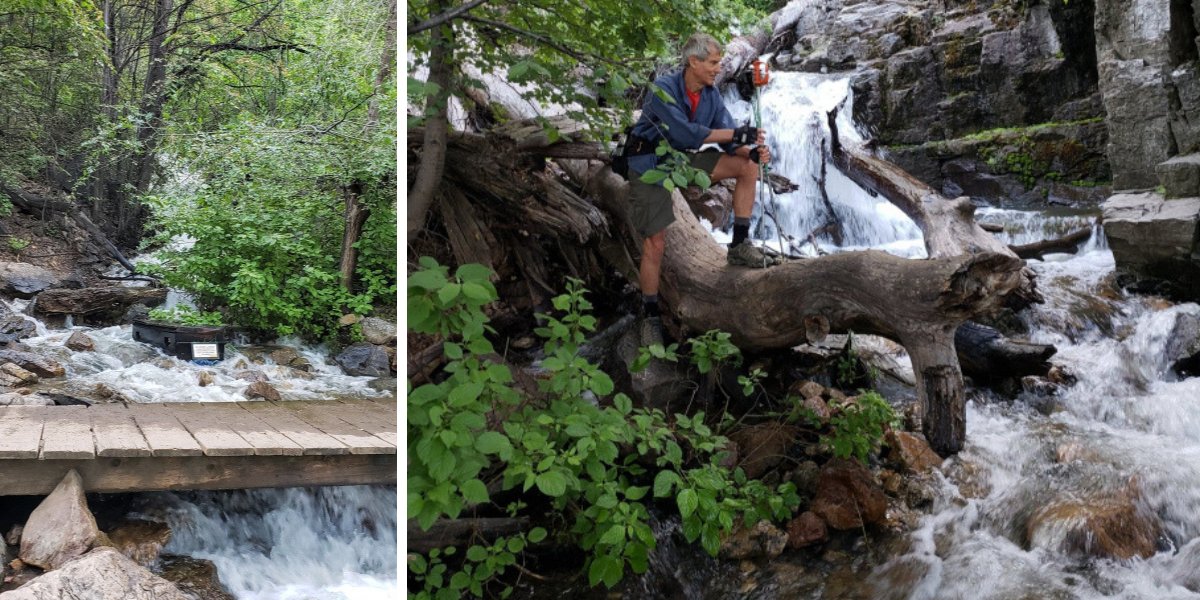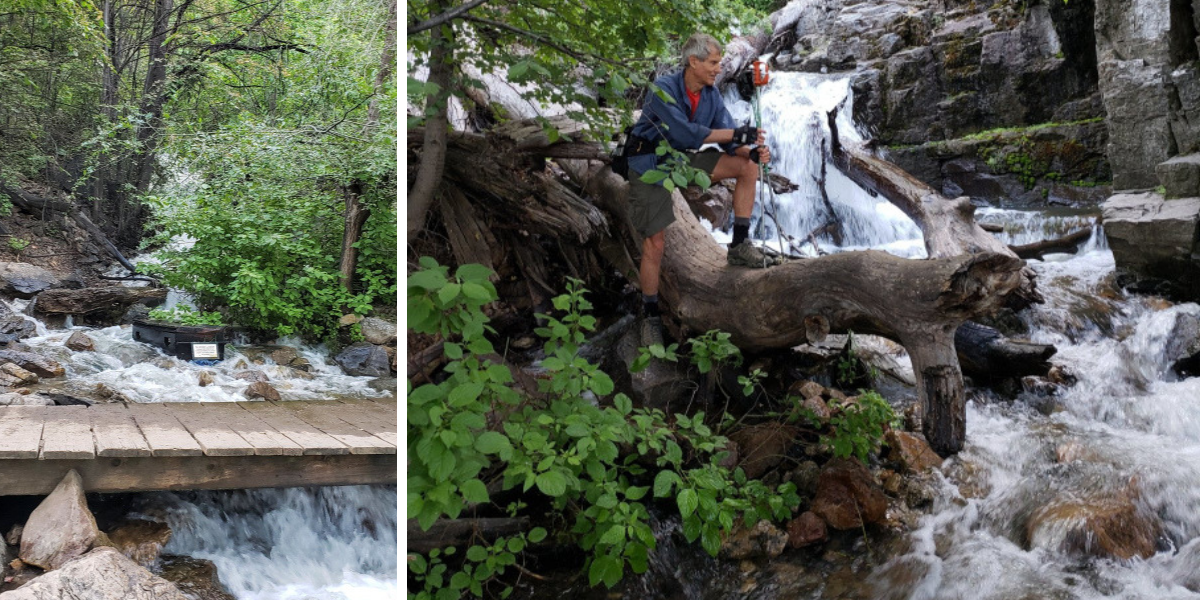 Cool water will likely spray you as you make your way towards the waterfall.  There is space to sit to take a break and enjoy the scenery before turning back.
Be sure to wear sturdy hiking shoes and I recommend trekking poles or a walking stick to assist while climbing over large rocks.  Be sure to bring plenty of water, a hat and sunglasses.  Restrooms are available at the trailhead near the entrance of the parking lot.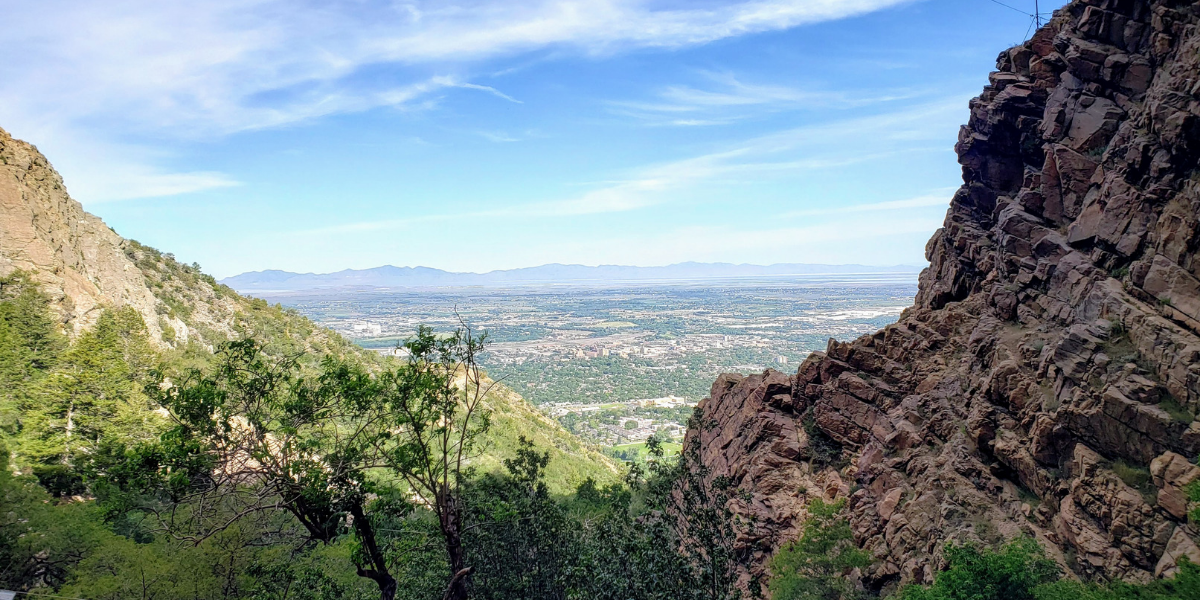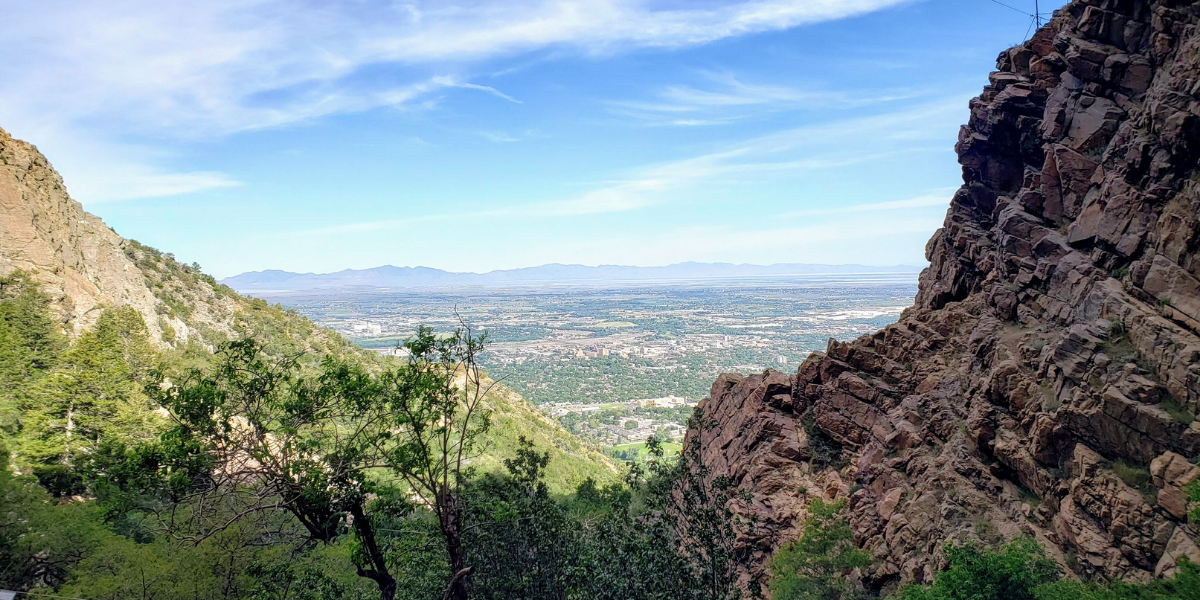 Directions:  The Waterfall Canyon Trail is approximately 35 miles from Salt Lake City.  Take I-15 Northbound to US-89 N following signs to Ogden.  Take Harrison Blvd and turn right on 30th street.  Take a left onto Tyler Avenue and a right on 29th Street, the parking lot and trailhead are to the right.
Other interesting hikes:
Fall Foliage Makes the Wind Cave Trail a Colorful Hike
Cascade Springs – Accessible Nature Walk
Take a Seat on the Living Room Hiking Trail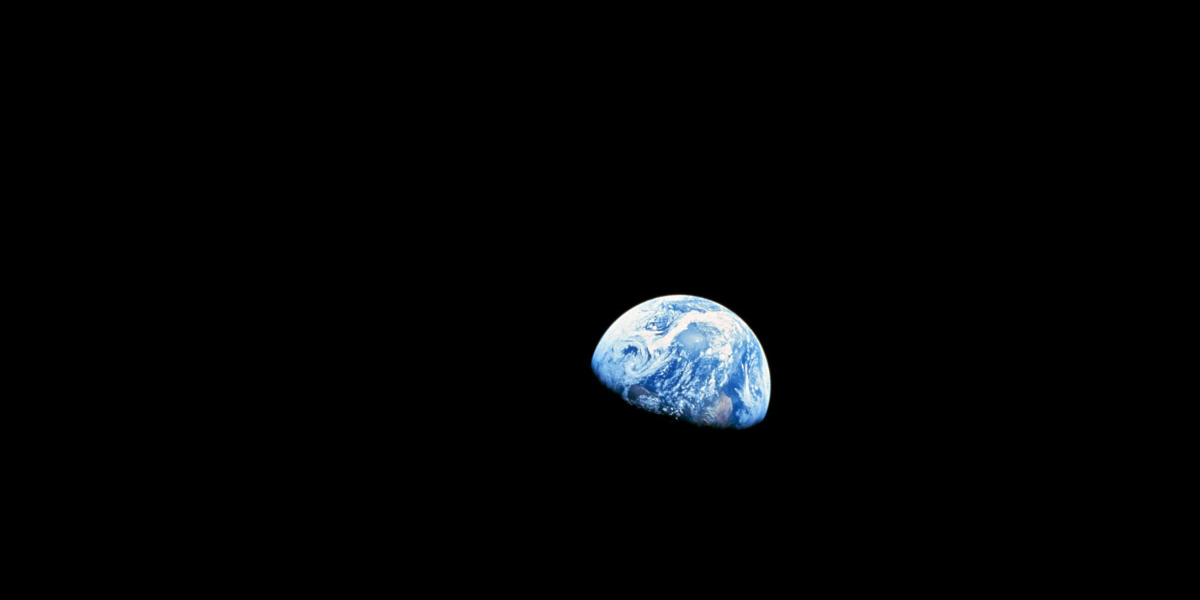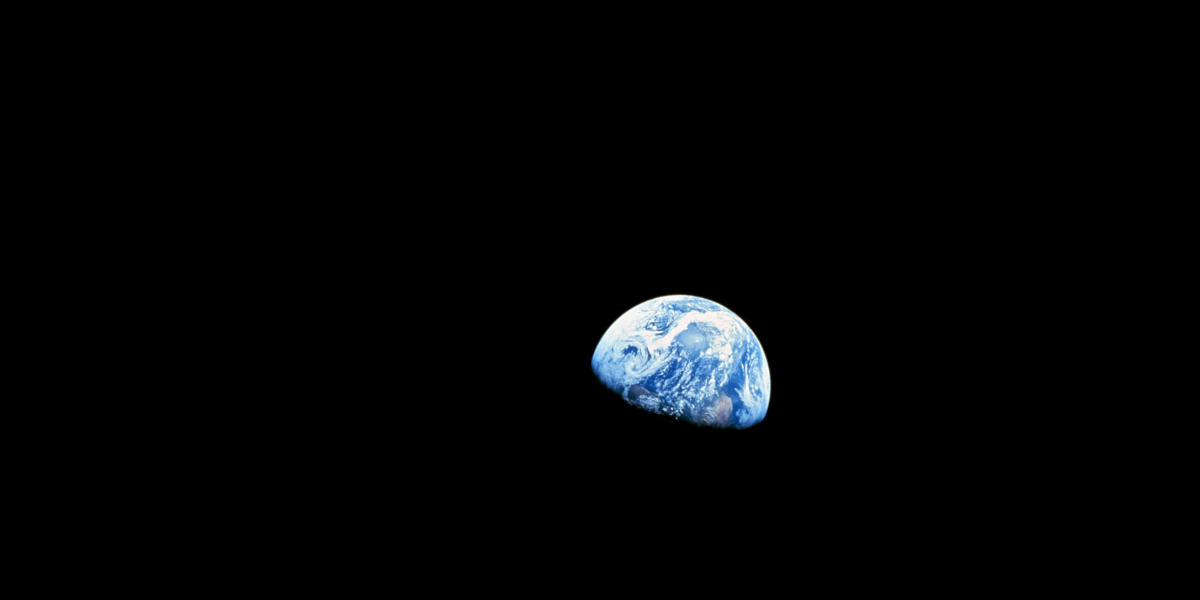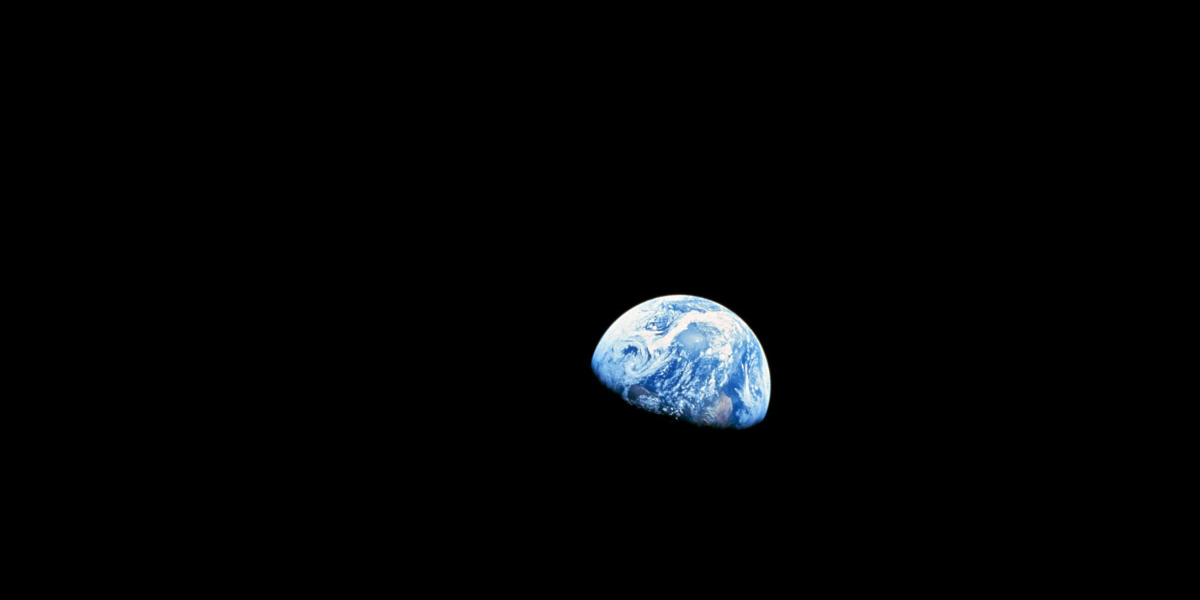 Events to celebrate the 49th annual Earth Day are taking place around the globe.  It was a massive oil spill in Santa Barbara, California in 1969 which inspired former Senator Gaylord Nelson for the idea for a national day to focus on the environment.  The Wisconsin Senator enlisted support from Republicans and Democrats.  The first Earth Day was celebrated on April 22, 1970.   By the end of that year, the United States Environmental Protection Agency was created and the Clean Air, Clean Water and Endangered Species Acts were passed. Presently, Earth Day is observed worldwide and is celebrated by more than a billion people annually.
Here are some of the events celebrating Earth Day in our community: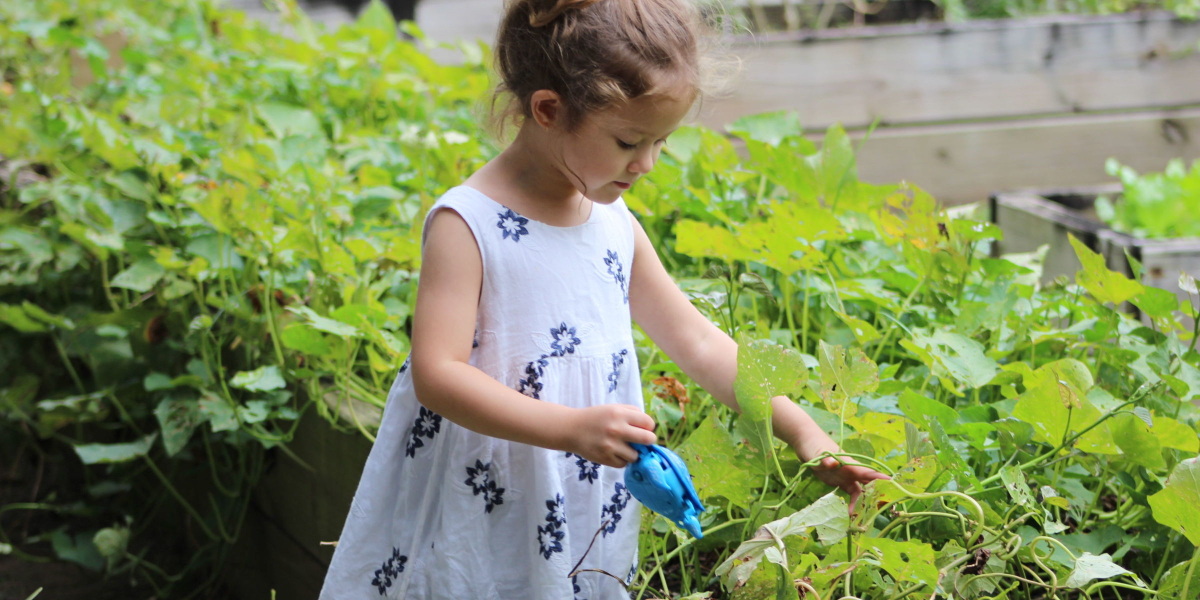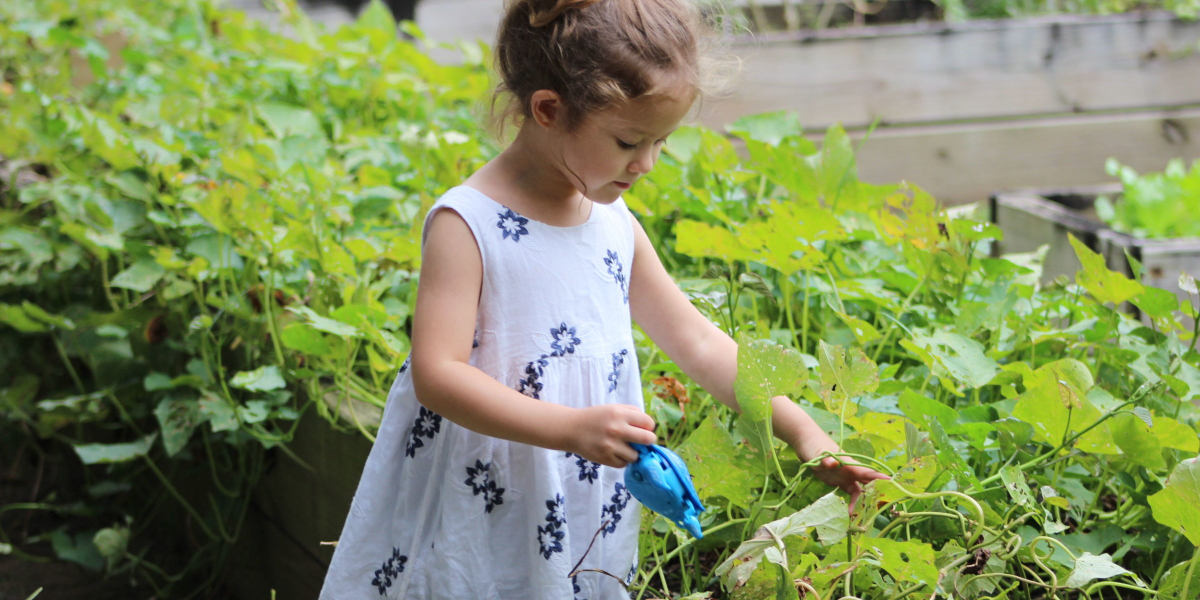 April 20th
The Ogden Nature Center located at 966 W 12th Street will have activities and entertainment from 11 am to 4 pm.  Entertainment includes live performances by the Celtic Beat Irish Dancers, Utah Puppet Association Puppet Show, and live animal presentations.  Activities include a climbing wall, storytelling, nature crafts, puppet making workshop, face painting, composting workshops and much more.  Plants, pottery, books, and recycled goods will be available to purchase.
Tracy Aviary is holding an Earth Day Eggstravaganza, between 9 am to 5 pm.  Pick up a list at the gift shop to check off as you find the eggs hidden among the birds.  Bring your own yoga matt or beach towel to do yoga with the birds.  Listen to a natured focused story, and watch the bird show.  Check the link for the schedule of events.   589 E. 1300 South, Salt Lake City.
Alta is holding their 10th annual Earth Day celebration between 9 am to 8 pm.  Participate in the Naturalist Tours, Ski Recycle, and Eco-Friendly Vendors.  Listen to live music.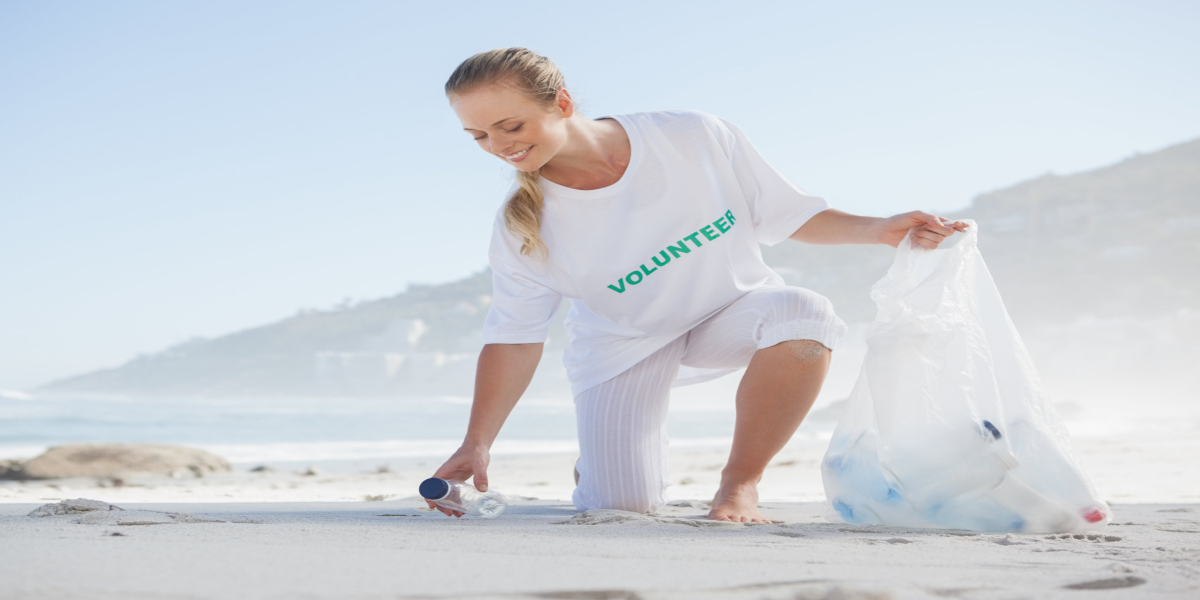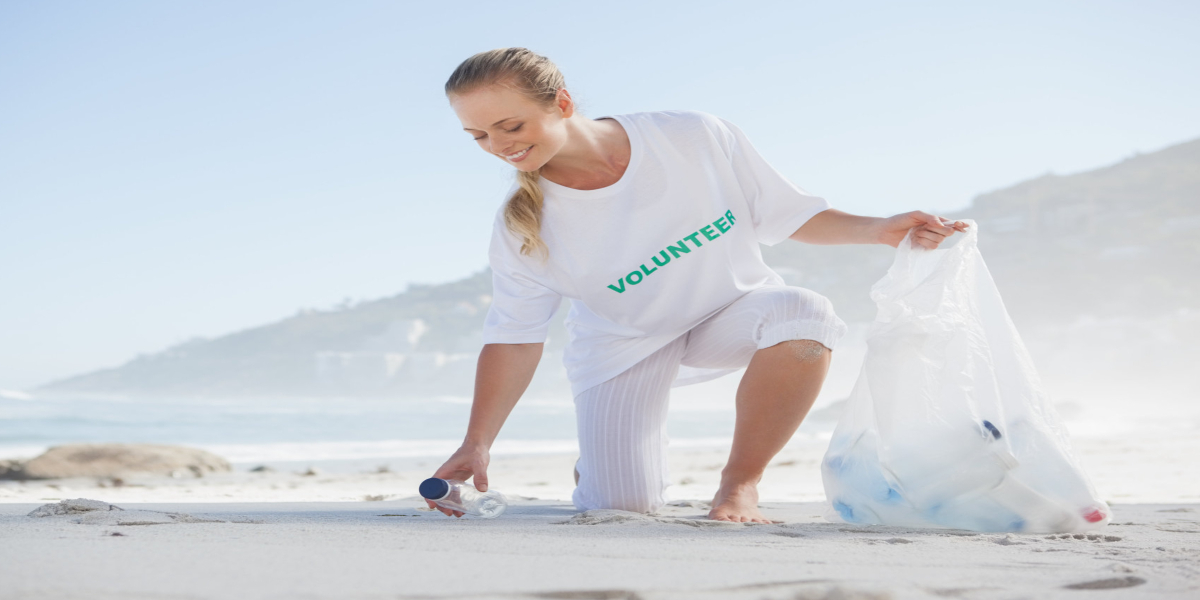 April 22nd
Salt Lake Community College Earth Day Festivities includes a Sustainability Panel, Reuse Fashion Show, Art Contest Awards, Open Mic Night, live music, and food trucks from 10 am to 4 pm at the Taylorsville Redwood Campus located at 4600 South Redwood Road.
The Swaner Preserve and EcoCenter have an afternoon of Earth Day Activities from 3:30 pm to 7:30 pm, located at 1258 Center Drive, Park City.  Information tables, green energy displays, games, crafts, and hands-on activities.  See the Nature's Ninjas Exhibit to learn about animals' defense mechanisms.  Between 4:30 and 6:30 pm, participate in the earth day cleanup at the preserve and learn what is recyclable and what isn't.  Volunteers for the Earth Day cleanup will be entered to win sustainable prizes.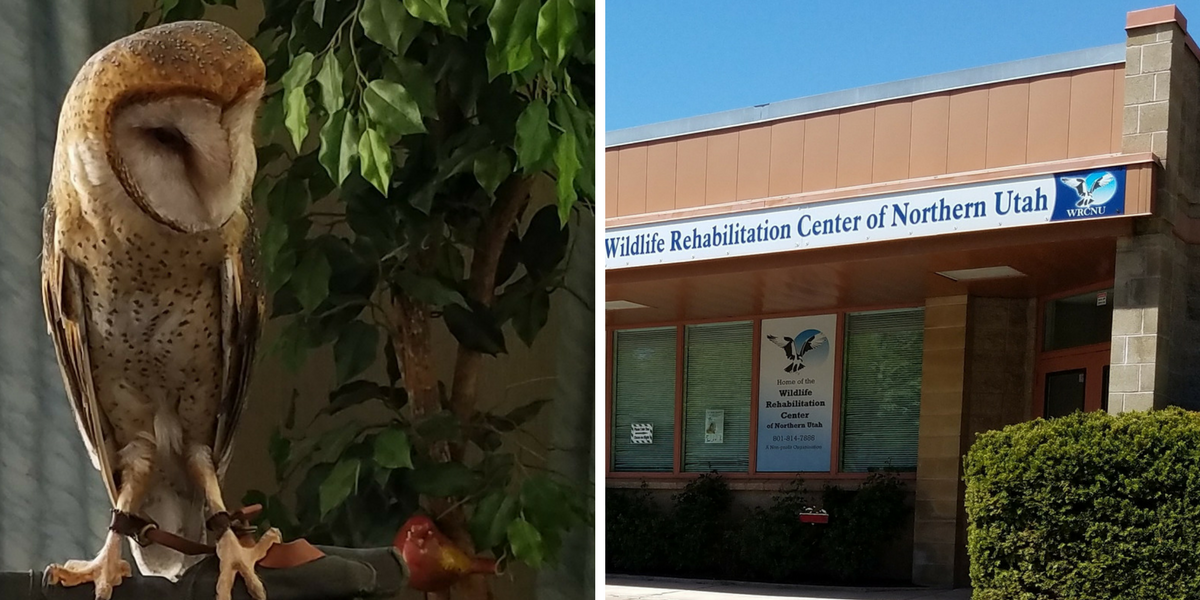 The Wildlife Rehabilitation Center of Northern Utah (WRCNU) is holding their 8th annual baby shower hoping to get much needed supplies for the animals they rescue each year.  When the center receives a new animal, there is a need for an abundance of food, as well as cleaning and medical supplies.  The WRCNU opened in 2009, and have treated over 18,570 sick, injured or abandoned animal patients.
The WRCNU is opening their doors on April 27, 28 and 29th to the public. It is located at 1490 Park Boulevard Ogden, Utah. The baby shower is a child friendly event with crafts, bird presentations, refreshments and the opportunity to meet the bird ambassadors. Silent Auction Gift Baskets fill up a room and a hallway, with gifts for a wide range of interests. There is no charge for the event, but participants are encouraged to bring gifts. Check here to see a list of requested donations, as well as additional ways to support the WRCNU including AmazonSmile and Smiths Rewards card.
Not all young animals need to be rescued.  To help you to determine how to respond appropriately when you find a bird, they have created a flowchart.  Call the WRCNU (801-814-7888) or your local licensed wildlife rehabilitator, if you find an injured or orphaned wild animal, to determine if the animal needs help.
Approximately 2/3rds of the animals are able to be successfully reintroduced back into the wild.  The animals that are not able to survive in the wild are found homes at aviaries, zoos, nature centers, or other licensed organizations.
George S Eccles Dinosaur Park
While you are in the area, you may want to visit the Dinosaur Park and Stewart Paleontology Museum next door.  The Stewart Paleontology Museum features dinosaur skeletons. The park includes 8 acres of outdoor trails with 100 dinosaur sculptures and a playground area.  Outside food is permitted (no glass containers allowed) with picnic areas available.  Pets are not permitted.  Admission is $7 for adults (18+), $6 for seniors (62+), $6 for students (13-17), $5 for children (2-12), and free for children/babies under 2 years old.
The Birdsong Trail
As you are exiting Park Boulevard onto Valley Drive, you may opt to park at the parking lot on the South Side of Rainbow Gardens to hike the Birdsong Trail.  This trail passes by springs and a pond, and offers shade along the trail.  Dogs are permitted on a leash. Expect to share the trail with mountain bikers.  It is a 2.4 mile loop trail.
John Hamilton, Associate Broker of Windermere Real Estate, has nearly five decades of experience working with Buyers, Sellers, and other real estate professionals, and has sold more than 1,400 Utah properties.  He has the experience to provide you an edge in negotiating your real estate transaction.