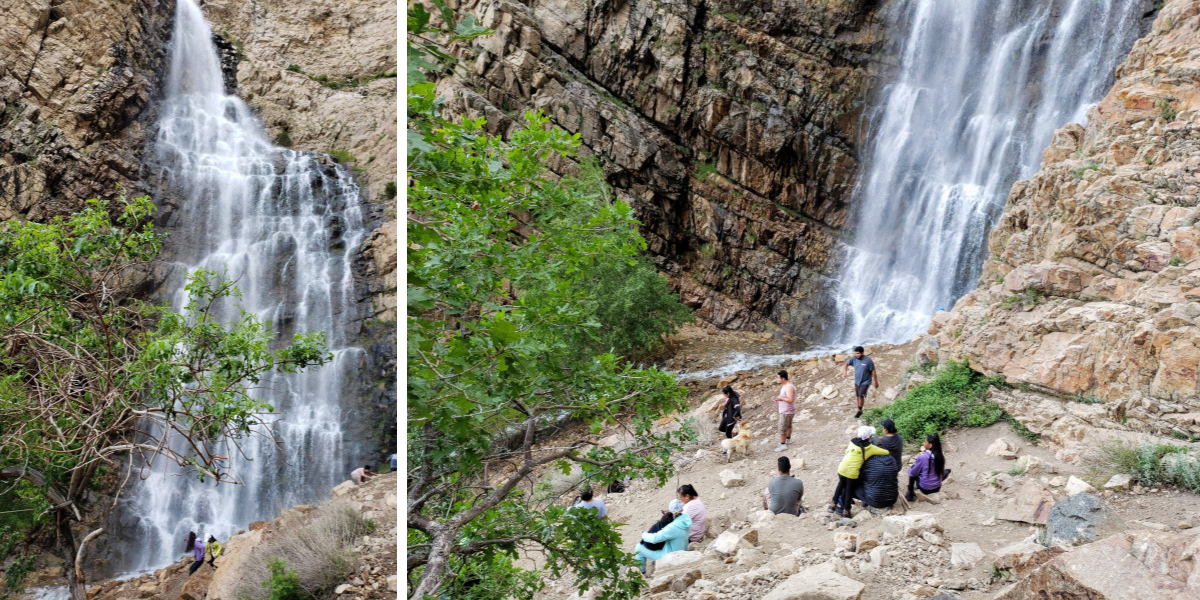 The Waterfall Canyon Trail is a wonderful escape from the city without ever leaving it.  The trail offers great views overlooking the city of Ogden and ends at the base of a spectacular 200 foot waterfall.  It is a 2.4 mile out and back hike, with an elevation gain of 1,105 feet.  It is a moderate hike.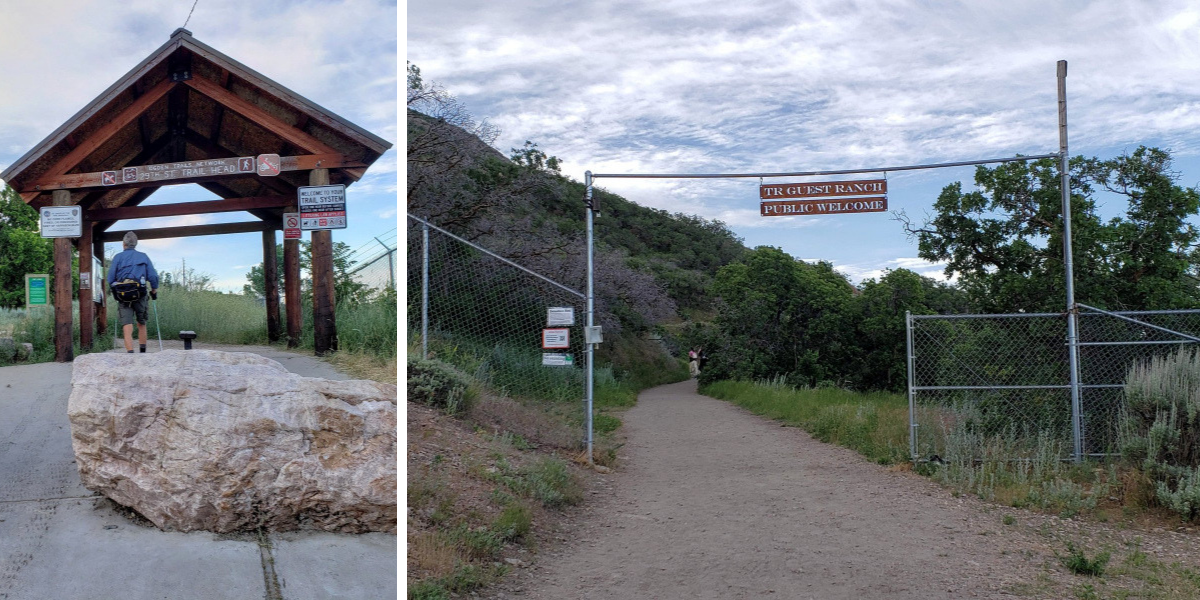 The trail passes through a gate for TR Guest Ranch, named in honor of President Theodore Roosevelt  who is known as the "conservationist president and used his authority to protect wildlife and public lands. Although the TR Guest Ranch is private property, it is open to the public to access the trails.  Please be respectful and remain on the designated trails, and keep them free from litter. Dogs on leashes are permitted. There are no fees to access the trails, but donations are greatly appreciated.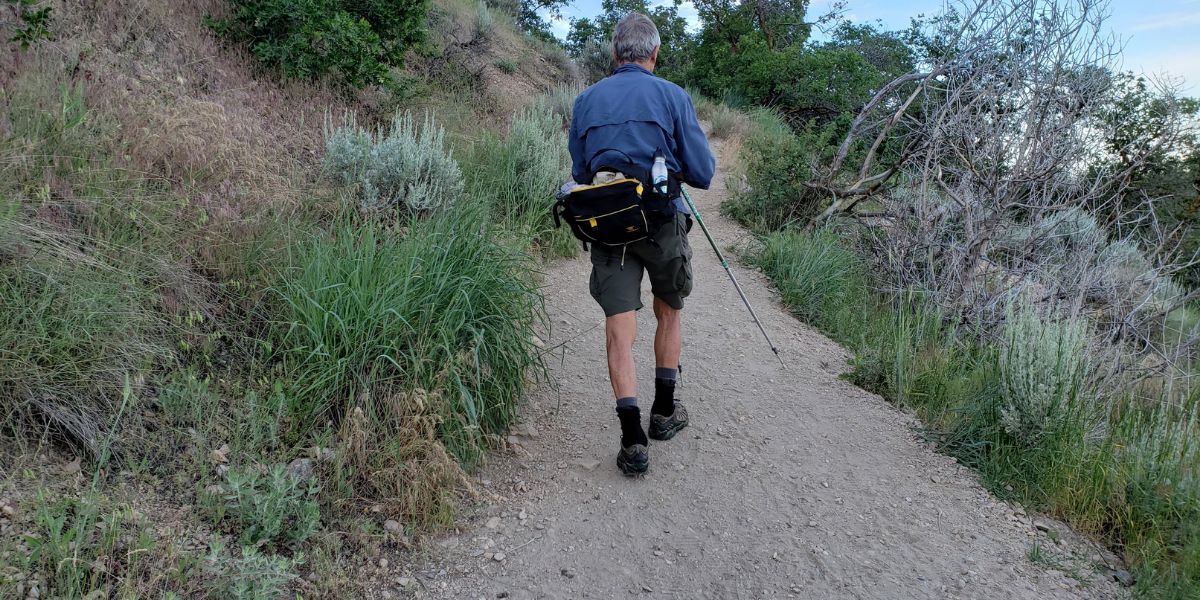 The first part of the Waterfall Canyon trail follows the Bonneville Shoreline and is a smooth, easy hike, but is without shade from the sun.  The trail intersects with several other hiking and biking trails.  Remain on the main trail, which follows the stream. As you cross over the first of two small wooden bridges, the trail includes rocky, uneven terrain and depending on the season, may require crossing a little water on the trail.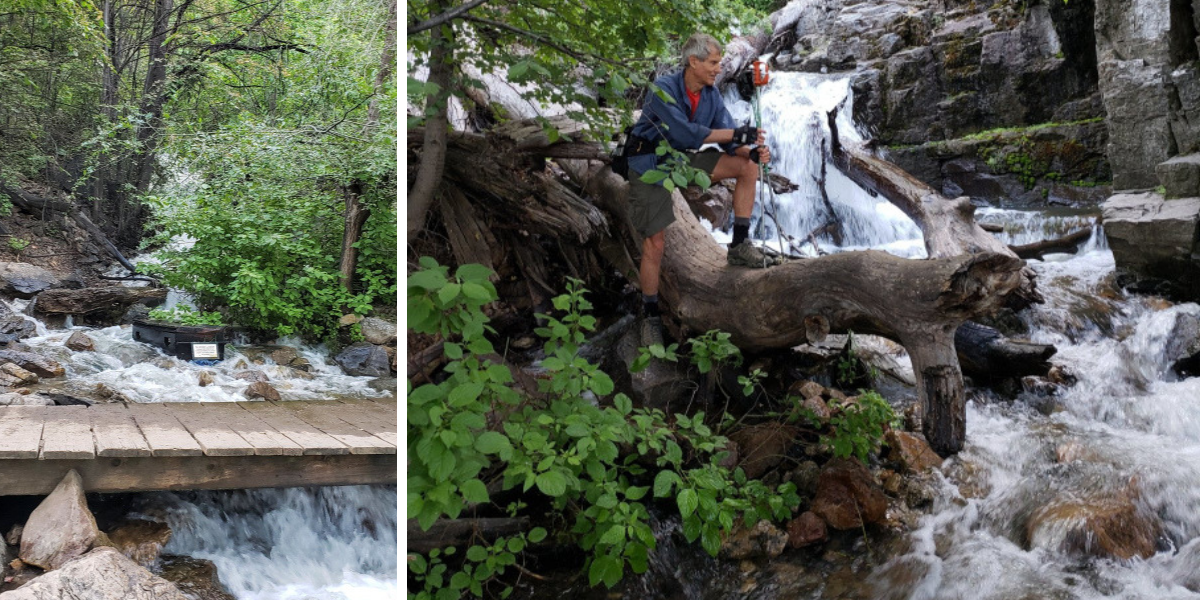 Cool water will likely spray you as you make your way towards the waterfall.  There is space to sit to take a break and enjoy the scenery before turning back.
Be sure to wear sturdy hiking shoes and I recommend trekking poles or a walking stick to assist while climbing over large rocks.  Be sure to bring plenty of water, a hat and sunglasses.  Restrooms are available at the trailhead near the entrance of the parking lot.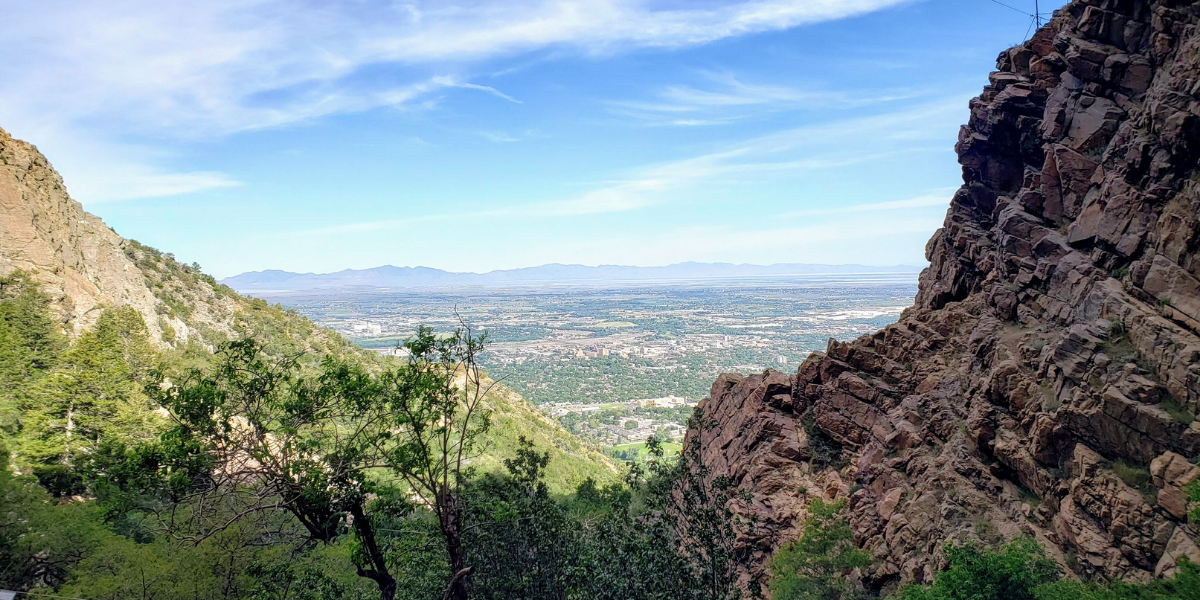 Directions:  The Waterfall Canyon Trail is approximately 35 miles from Salt Lake City.  Take I-15 Northbound to US-89 N following signs to Ogden.  Take Harrison Blvd and turn right on 30th street.  Take a left onto Tyler Avenue and a right on 29th Street, the parking lot and trailhead are to the right.
Other interesting hikes:
Fall Foliage Makes the Wind Cave Trail a Colorful Hike
Cascade Springs – Accessible Nature Walk
Take a Seat on the Living Room Hiking Trail