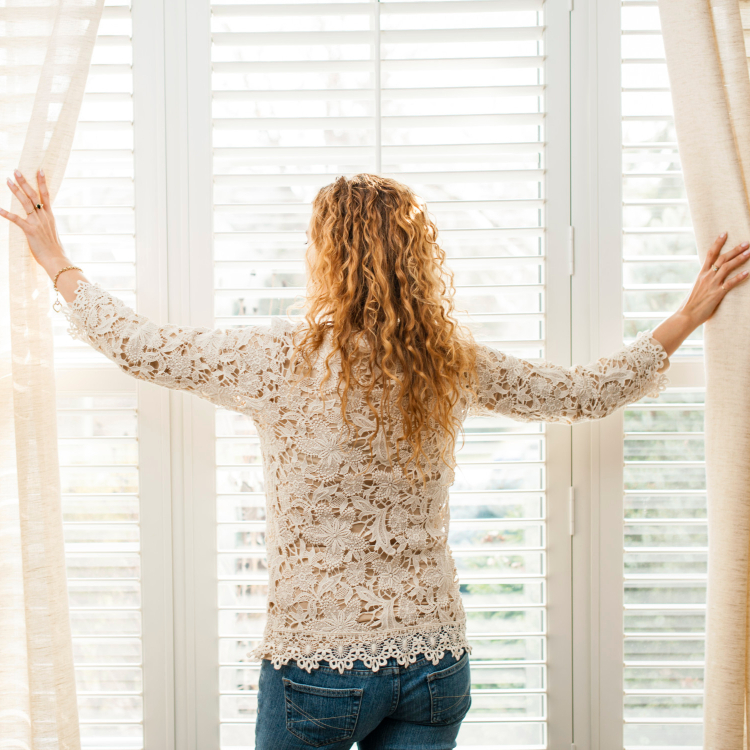 When you're selling your home, one of the keys to successfully finding a buyer – and getting the best price for your home – is effectively staging. Staging refers to setting up your home in a way that maximizes its saleability to potential buyers and can involve everything from minor repairs to a complete overhaul on your home decor.
Staging is an incredibly important part of the selling process, and effective staging is a key to fetching top dollar for your home. If possible, you should consider hiring a professional stager. But, in case you want to DIY and stage your home on your own, here are 4 staging secrets to make sure you get the most out of the staging process:
1. A little paint goes a long way.
One of the quickest, easiest, and most cost effective ways to update your space and make it more appealing to potential buyers is with a coat of paint. Painting a room can completely change the feel and make the space feel more open and inviting.
If you haven't painted your home in a while, you'll definitely want to repaint before you start showing your home to potential buyers. You'll also want to repaint if you have a number of colors on the walls of your home; the purpose of staging is to showcase your home in a way that allows potential buyers to picture themselves purchasing the home and living there. If they don't agree with your color choices, it can create a roadblock to them being able to see themselves in the home.
When you paint, choose neutral colors, like an off-white or beige. These colors are universally appealing and will also make your rooms appear more open and spacious.
2. You only get to make a first impression once.
One of the biggest secrets of effectively staging your home is that you only get to make a first impression once. Your potential buyer is only going to see your home for the first time once, and during that initial viewing, they're going to make snap judgments on whether or not your home is right for them. You don't want to get off on the wrong foot and lose them before they've even had a chance to see the entire house.
When it comes to making a first impression, curb appeal is critical. If your potential buyer drives up to your home and is immediately turned off by an unkempt lawn, a cracked driveway, or peeling paint, it's going to be hard for them to overcome that initial impression, even if they love the rest of the home.
Before you start showing your home, make sure you do some work on the exterior so that the first impression is a good one. Have your lawn manicured, fix any issues with the driveway, refresh the exterior paint, and add plants and flowers on the path leading up to your front door in order to make your property seem more inviting.
3. The less stuff, the better.
The last thing that potential buyers want to see when they're viewing a home is a ton of clutter and personal items. Again, the point of staging is to create an environment in your home where potential buyers can picture themselves living there. But if you have your children's sporting gear spilling out of the closets, your family portraits lining every available surface, and an entire room you're using for storage, it's going to be hard for your potential buyers to separate your stuff from the space.
When you're showing your home, remove as many personal effects as possible. It's ok to have a photo or two, but try to make the space feel as neutral as possible. You'll also want to declutter; clean out closets, cabinets, and the garage to make everything feel more spacious.
You'll also want to get rid of any unnecessary furniture or decor that makes your space feel cluttered. When you're staging, taking a minimalist approach to furniture and decor will have the most positive impact on potential buyers.
4. Clean until it sparkles.
This should go without saying, but before you stage your home, you need to make sure every inch of your home is thoroughly and properly cleaned. This is not a time to cut corners; if a potential buyer comes into your home and sees dust bunnies under the bed or a ring of grime around your bathtub, it's going to be a major turnoff and could potentially cost you the sale.
Spend an entire day cleaning your house from top to bottom. Or, if cleaning isn't your expertise, hire an expert from your local cleaning business.
With these 4 staging secrets, your house will be staged and ready to sell in no time.